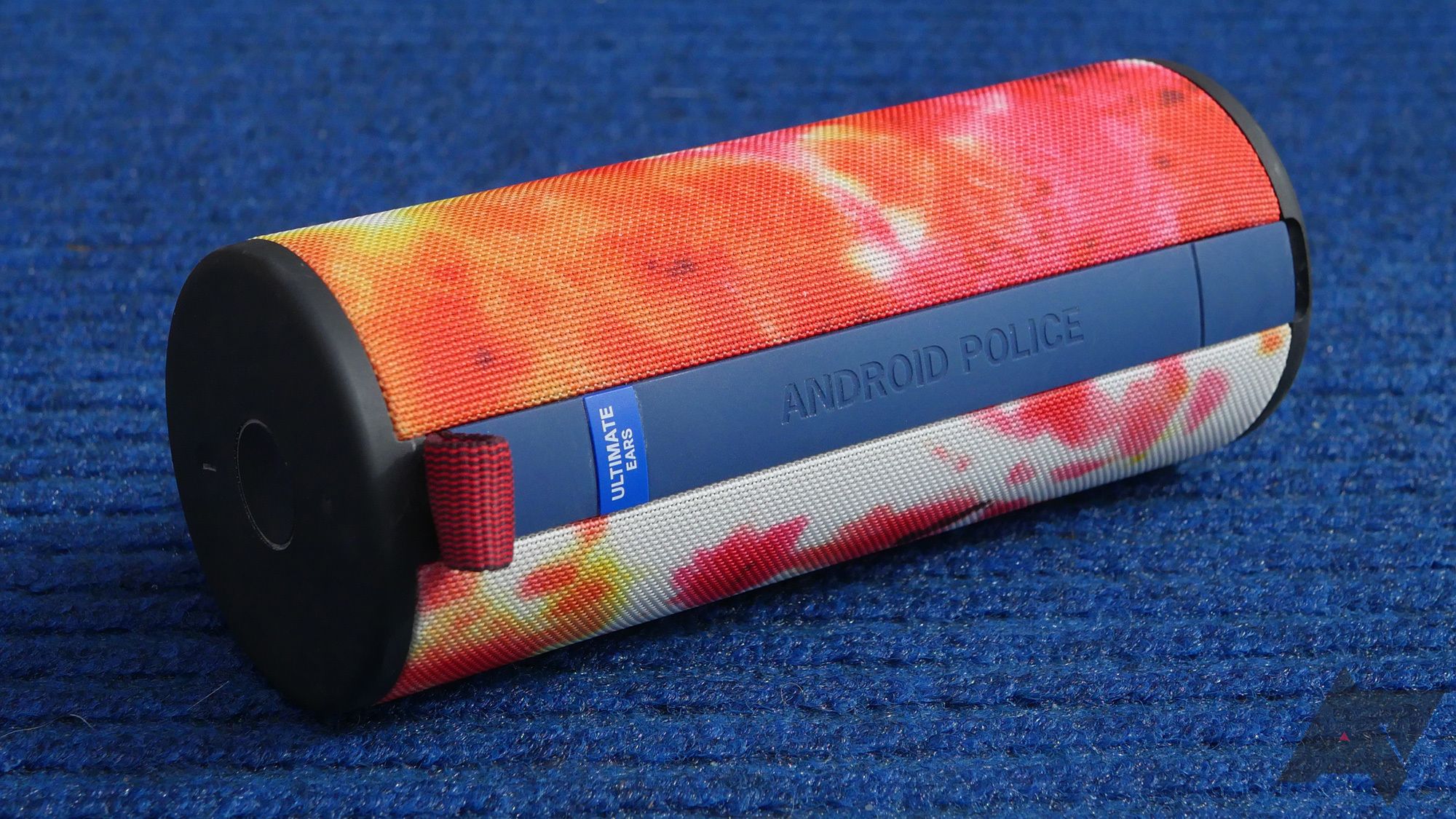 It's the perfect companion for your backyard barbecue or pool party
Ultimate Ears BOOM 3
The UE Boom 3 is the perfect portable Bluetooth speaker for all your outdoor and adventure needs. It sounds great, it's waterproof, and it has a 15-hour battery. It's easy to recommend with today's discount.
The sun is shining, the grill is hot, and all you need now is some good music. But you can't play that music on just any portable Bluetooth speaker. No, you need a speaker that pumps out 360-degree sound — one that gets loud, without getting distorted. You need a speaker that won't flinch if a little beer gets splashed on it, or if it gets knocked into the pool, and one that has enough battery power to make it through a long summer day. You need the Boom 3 from Ultimate Ears, and it just so happens to be $40 off right now.
Why you should buy the UE Boom 3 Portable Speaker
To be honest, if that intro paragraph didn't get you fired up, I don't know what will. But in all seriousness, you should buy the UE Boom 3 because it's a great speaker, at a good price. As someone who has owned multiple Boom models over the years, I can confirm the 360-degree sound is not a gimmick. It sounds warm and bold, and the volume gets louder than you'd expect it to, given the size. The speakers are also extremely durable. The Boom 3 is IP67-rated, meaning it can be totally submerged in 3 feet of water for up to 30 minutes — plus, it floats! It also has a handy, built-in bungee hanger, and it fits perfectly in both water bottle and cup holders, so you can take it with you just about anywhere.
The Boom 3 has some smarts, too. It has this feature UE calls the Magic Button, which can be used to play, pause, skip, and control any streaming music, directly on the speaker. You can also set it up to execute custom one-touch playlists for Spotify, Music Unlimited, Apple Music, and Deezer Premium, using the mobile app. The speaker also includes support for wireless charging, though the dock is sold separately, and something called Party Up, which allows you to pair the Boom 3 with up to 150 other UE speakers to create the ultimate party sound system.
Look, are there better-sounding Bluetooth speakers out there? Yes. Are there cheaper speakers available? Absolutely. But when you combine the great sound with 15 hours of battery life, drop it into an ultra-durable, waterproof case that just so happens to fit in a golf cart cup holder, the entire package is tough to beat — especially when it's on sale. Today's discount only applies to the Night Black colorway, so that could impact your decision, but otherwise we think you should grab one (or more) of these speakers while you can, at this price.
Conclusion on You'll be glad you snagged this UE Boom 3 deal when summer rolls around
If you have any query let me know in comment section.