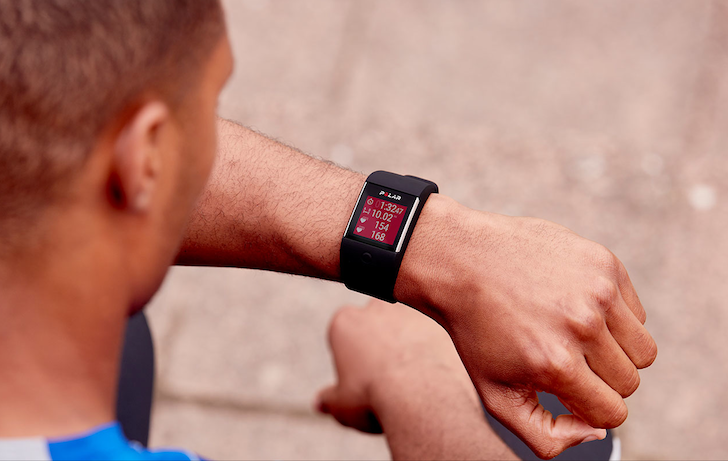 But will Polar Electro itself produce them?
Finland-based fitness gear maker Polar Electro launched its first (and last) Wear OS smartwatch in 2016. Back then of course, the M600 came out of the box running Android Wear and while the company was committed to updating the watch to Wear OS, Google became more or less noncommittal to the platform over time. These days, Polar's still making trackers and smartwatches, but with its own custom operating system. Believe it or not, though, the company is apparently gearing up for another go at Wear OS.
In an interview with Wareable, Polar Electro CEO Sander Werring said Polar's last smartwatch featuring Google's OS came at a time when the manufacturer had to do the bulk of the work "because there was no reference whatsoever for this type of technology on Wear OS."
The executive believes Google's platform and "chipset manufacturers" (read: Qualcomm) have evolved enough for Polar to have a stake in the segment. However, Werring didn't confirm if the manufacturer would produce its own Wear OS smartwatch or license them to other producers as part of its 'Powered by Polar' platform, which offers the company's suite of fitness tools to other wearables. The Casio G-SHOCK HBD-2000 is the first to benefit from the Powered by Polar program.
Wareable speculates (via TechRadar) that Polar's association could be limited to third-party watches as the company is a participant of Qualcomm's Wearable Ecosystem Accelerator program which brings together vendors from both the hardware and software sides. Polar has become firmly entrenched in the latter camp not only through Powered by Polar, but its companion apps for its existing devices.
It still feels like Wear OS 3.0 has yet to get off the ground with Google's Pixel Watch and the Samsung Galaxy Watch series essentially smothering other players like Fossil and Mobvoi at the moment. The more Google is able to let OEMs run free sooner, the better.
Conclusion on Years on from the M600, Polar Electro may be getting back into Wear OS watches
If you have any query let me know in comment section.