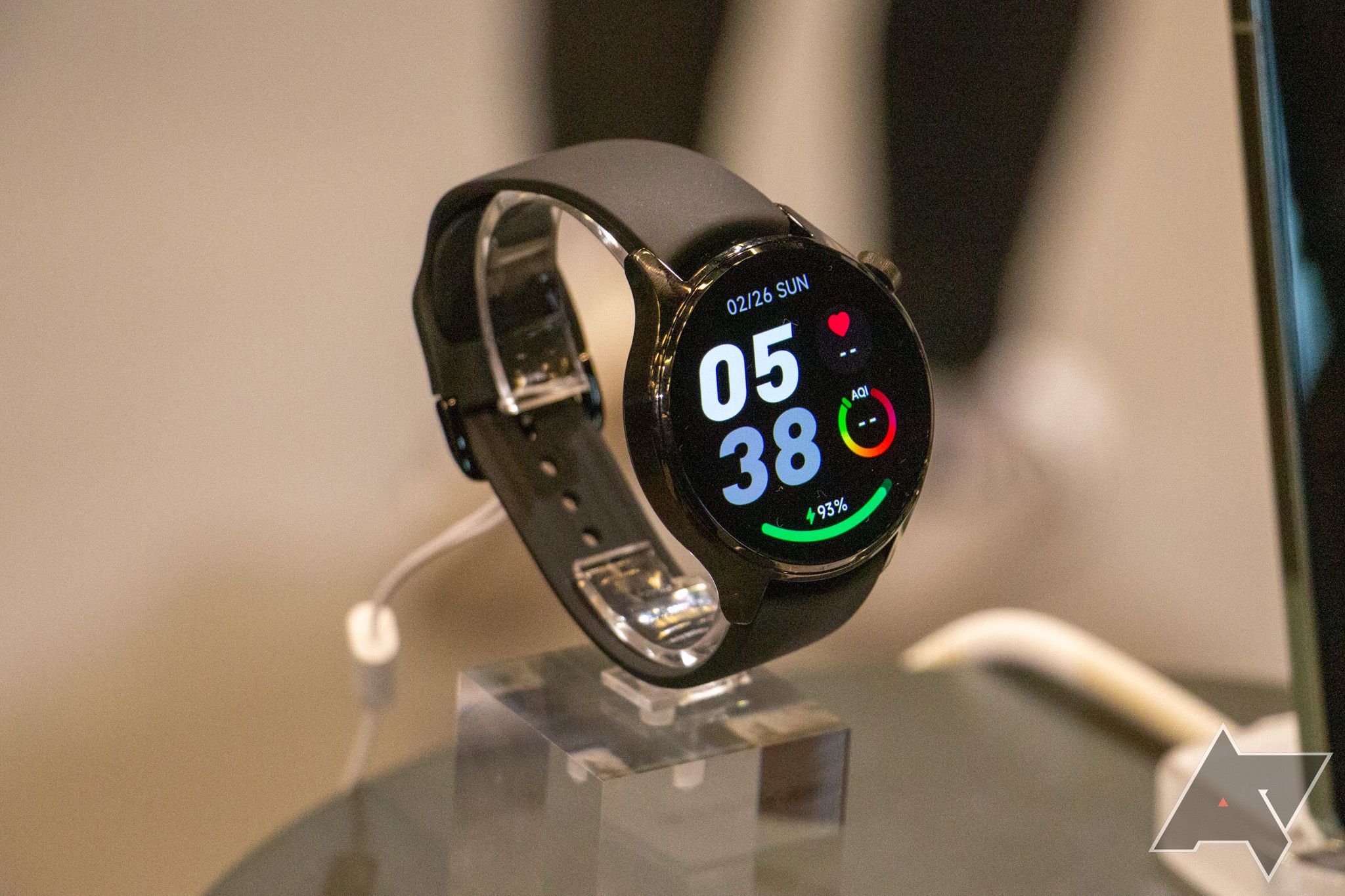 Xiaomi's current crop of wearables cannot access the Play Store
Thanks to the Samsung Galaxy Watch 4, Watch 5, and the Google Pixel Watch, Wear OS smartwatches are once again worth your money. Unlike a few years ago, you can't go wrong with any of the best Android smartwatches on the market now. The new crop of Wear OS 3-running watches deliver a much better user experience, performance, and battery life. Compelled by the success of Wear OS 3, Xiaomi, which has been making fitness trackers and smartwatches running its proprietary OS for years now, could finally foray into the market as well.
Outside of China, the Mi Band series is Xiaomi's most popular wearable. But the company also occasionally launches smartwatches running a custom OS, like the recently unveiled Xiaomi Watch S1 Pro at MWC 2023. The problem with Xiaomi's smartwatches is that they don't run on Wear OS. Due to this, they don't have access to the Play Store, with support for third-party watch faces and apps being non-existent.
9to5Google reports that Xiaomi is working on a smartwatch running Wear OS 3. It will also have access to the full suite of Google's apps and services, including the Play Store. Reportedly, the watch will be managed by the same Mi Fitness (Xiaomi Wear) app as other wearables from the company.
Xiaomi intends to carry over its "Xiaomi Watch" branding for its first Wear OS 3 smartwatch. This could create confusion as other wearables under the same branding do not run on Wear OS. There are no details on the watch's specs and battery life, and while its exact launch timeframe is unclear, Xiaomi plans to release the watch later this year.
Samsung and Google currently dominate the Wear OS 3 market. There are options from Diesel and Fossil, but they don't deliver the same experience since these watches launched with Wear OS 2 and were later updated to Wear OS 3. Xiaomi entering the market could benefit consumers, giving them more choices and leading to more competition among manufacturers. There's also Mobvoi's and its long-rumored TicWatch Pro 5 that should launch soon.
Conclusion on Xiaomi's first Wear OS 3 smartwatch could launch this year
If you have any query let me know in comment section.