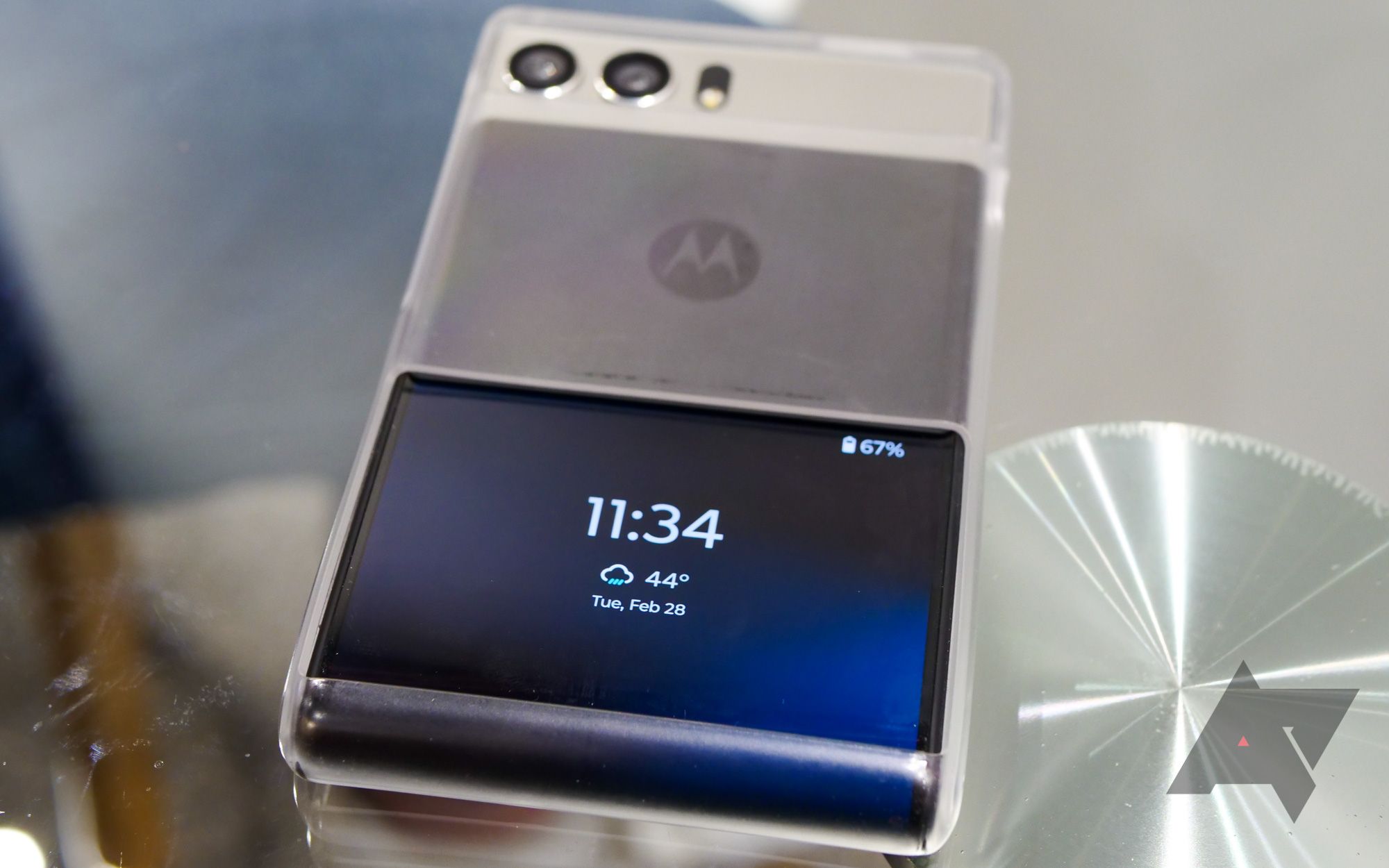 From brand-new foldables to rollable concepts, this show had everything
Over the last week, Android Police scoured the showfloor at this year's Mobile World Congress, looking for the smartphones that will land in your pocket over the next few months. What we found was an exciting mix of improved iterations on existing devices and fresh concepts that will continue to push the industry forward for years to come.
Personally, nothing was more fun to use than Motorola's rollable concept phone, currently named Rizr. I have plenty of concerns about Moto's implementation here, but that doesn't mean my inner gadget nerd wasn't blown away to watch a smartphone change its shape in the palm of my hand. While I think rollables aren't quite ready for primetime, it's fantastic to see a company picking up the torch from our dearly departed LG.
Speaking of concept phones, OnePlus also debuted a device sporting some brand-new technology that could eventually make its way into actual retail units. The OnePlus 11 Concept pairs some Nothing-esque back LED lights with "Active CryoFlux" technology, designed to help keep the phone cool during both gaming and charging for improved performance.
Honor made a huge impression at the show, launching both the Magic Vs foldable and the Magic 5 Pro. We were pretty impressed in our hands-on with Honor's folding phone, which offered excellent battery life and performance alongside a better hinge than what Samsung is currently using on its Fold series. The Magic 5 Pro, meanwhile, is the company's flagship phone for 2023, and while we won't see it launch within the US, both the specs sheet and the overall sleek design managed to wow us.
And let's not forget the Xiaomi 13 and 13 Pro. AP's Manuel Vonau managed to spend plenty of time with the 13 Pro prior to its official announcement on the show floor, with its 1″ camera sensor leaving him mighty impressed. Like Honor's lineup, it's something we won't see arrive stateside, but with any luck, manufacturers like Samsung and Google will feel inspired to push their own camera tech forward to compete globally.
Let us know which of these devices impressed you the most, or throw a dark horse candidate in the comments section. Personally, Bullitt's Motorola-branded Defy Satellite Link is something I'm excited to try out this summer, as it can add satellite connectivity to any smartphone. And hey, these weren't the only five gadgets that left us impressed from the show floor, of course, so it's worth checking out our Best of MWC awards if you haven't already.
Conclusion on What was your favorite gadget at MWC 2023?
If you have any query let me know in comment section.