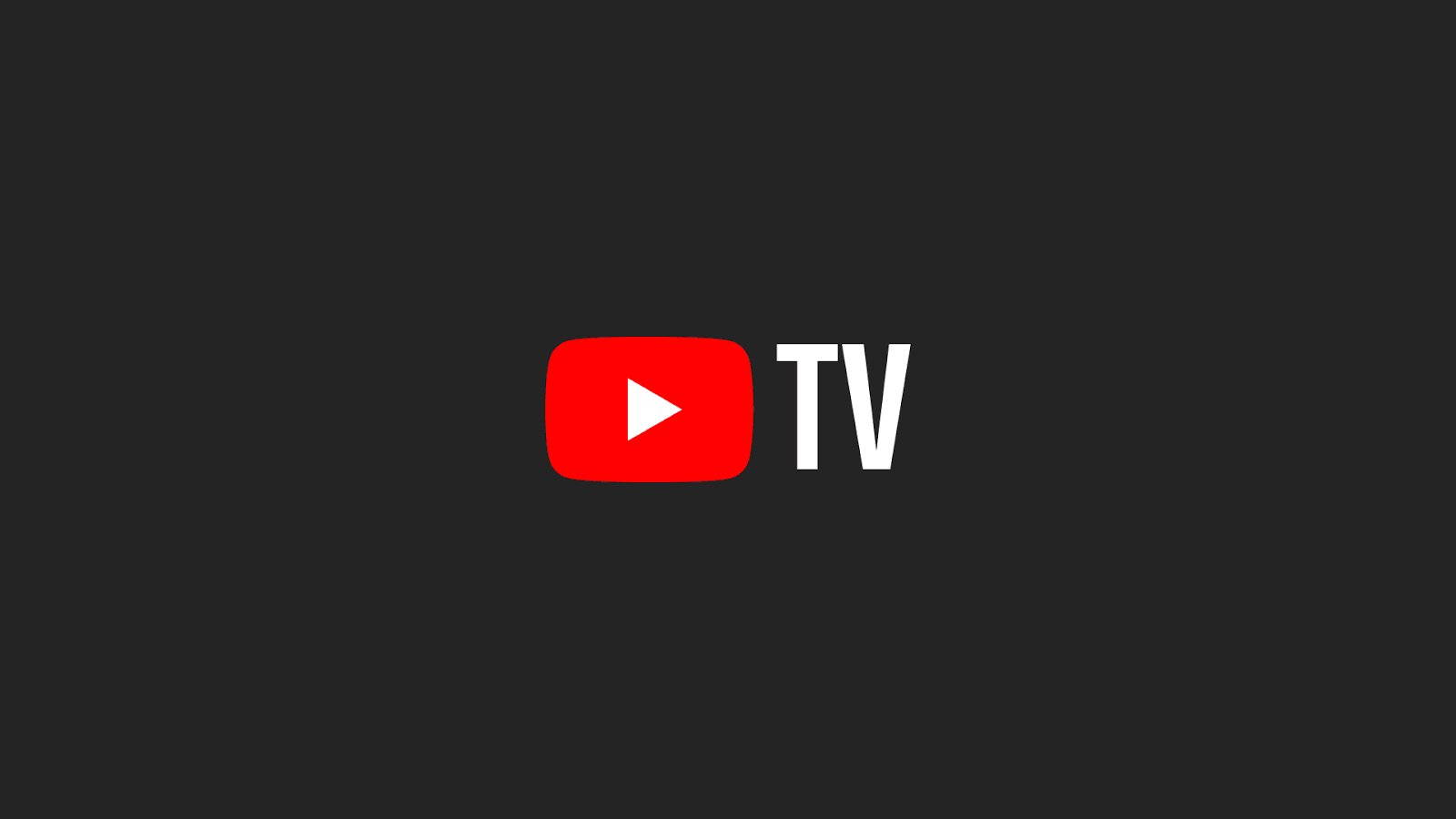 While YouTube focuses on giving on-demand access to original content, YouTube TV is a subscription-based live television service that aims to replace your cable subscription. The service offers access to 100+ TV channels and live sports. Its unlimited cloud-based DVR storage allows you to watch and record your favorite TV shows, movies, and sports events. You get all this for a straightforward monthly subscription price. There are no hidden charges and no annual contacts to deal with. That's why it has become the most popular live TV service in the United States.
If you are unsure whether cutting the cord and opting for YouTube TV makes sense, this guide is for you. We explain the service in detail, cover its features and pricing, and tell you about its shortcoming so that you can make an informed decision.
What is YouTube TV, and how does it work?
YouTube TV is a live TV streaming service that gives you access to more than 100 live TV channels. You don't need a satellite dish or cable connection for YouTube TV to work. You can use it like any other online streaming service. You only need an active internet connection, the YouTube TV app, and a streaming device. The YouTube TV app is available on smartphones, tablets, Smart TVs, Android TV boxes, and more, allowing you to stream your favorite TV shows and sports games whenever and wherever you want.
The service launched in 2017 and was restricted to a few locations in the United States. In 2019, the service expanded to 210 locations in the United States. Despite fierce competition from Sling TV, Fubo TV, and Hulu Live TV, YouTube TV became the best and most popular live TV streaming service in the country, crossing 5 million active subscribers in 2022.
Much of its success comes from its support for over 100+ TV channels, competitive pricing, and a beautiful user interface, which makes it easier for users to get to the content they want to watch. The service is set to become even better for sports fans as NFL Sunday Ticket is coming soon to YouTube TV.
If you want to cut the cord and switch to an online live TV streaming service, YouTube is probably your best option.
YouTube TV: channels, features, and pricing
Now that you have an idea of YouTube TV, let's check out its offering, features, and, most importantly, its cost.
What channels do you get with YouTube TV?
YouTube TV gives you access to 100+ TV channels and is the largest channel library of all the live TV streaming services. The base plan of YouTube TV includes channels from ABC, CBS, Fox, BBC, CNN, CNBC, and more. Other network channels AMC+, MGM+, NFL RedZone, and more, are available as add-ons. We talk about the YouTube TV add-ons in the pricing section below. For now, here are the channels you get with the base plan of YouTube TV. We curated the list alphabetically, so you can easily search for your favorite channel on the service.
ABC, ABC News Live, ACCN, AMC, Adult Swim, Animal Planet
BBC America, BBC World News, BET, BET Her, BTN, Bravo
Cartoon Network, CBS, CBS Sports, Cheddar News, Cheddar Business, CMT, CNBC, CNN, Comedy Central, Comedy.TV, Court TV, Cozi
Dabl, Discovery Channel, Disney Channel, Disney Junior, Disney XD, DocuDrama
E!, ESPN, ESPN 2, ESPN News, ESPN U
Food Network, Fox, Fox Business, Fox News, Fox Soul, Fox Sports 4K, Fox Sports Plus 4K, Fox Weather, Freeform, FS1, FS2, FX, FXM, FXX
Galavisión, Get TV
Hallmark Channel, Hallmark Drama, Hallmark Movies & Mysteries, HGTV, HLN, HSN
ID, IFC, ION
JusticeCentral.TV
LiveNOW, Local Now
MotorTrend, MSNBC, MTV, MTV Classic, MTV2
Nat Geographic, Nat Geographic Wild, NBA TV, NBC, NBC Golf Channel, NBC News Now, NBC Sports 4K, NBCLX, NewsNation, NFL Network, Nick Jr., Nickelodeon, Nick Toons
OWN, Oxygen, Oxygen True Crime
Paramount, PBS, PBS Kids, Pop
QVC
Recipe.TV
SEC Network, Smithsonian Channel, Start TV, Sundance TV, SyFy
TBS, Telemundo, The Weather Channel, TLC, TNT, Travel Channel, truTV, Trvl Channel, TV Land, TYT Network
Universal Kids, Univision, USA
VH1
WE TV
YouTube Originals
The list of channels might differ depending on your location. To check the complete list of channels for YouTube TV in your area, visit the YouTube TV homepage and enter your ZIP code to check the available channels.
YouTube TV price and add-ons
When YouTube TV launched in 2017, it cost $35. In 2018, the price increased to $40 a month and to $50 a month in 2019. In 2020, the price for the base plan of YouTube TV increased to $64.99 a month, which is the current price of the service. Depending on your location, you'll pay taxes on this price, bringing your monthly cost to about $72 a month. YouTube TV offers several discounts for first-time joiners, allowing them to get the live TV service for $54.99 a month for the first three months.
While the price increases might seem steep, comparing it to other live TV streaming services shows that YouTube TV's current pricing is better than the competition when you consider the features it offers.
The base plan of YouTube TV lets you create accounts for six family members and supports three simultaneous streams. You also get unlimited cloud DVR, allowing you to record shows, movies, and live games, without storage restrictions. Anything you record in DVR stays for nine months, giving you ample time to catch up on your favorite shows and games.
Other than the base plan, YouTube TV also lets you buy add-ons that give you access to premium channels, 4K streaming, and more. Here are all the add-ons that YouTube TV offers:
4K Plus (price varies from $4.99 per month to $19.99 per month): With this plan, you can stream supported 4K content. You can also watch DVR recordings offline on your mobile devices. Another benefit of this plan is that it removes the restriction of simultaneous streaming on three devices. However, all streaming devices should be connected to your home Wi-Fi, which negates the benefit of this feature unless you have a large household.
While the YouTube TV homepage shows that the 4K Plus add-on costs $19.99, users have reported seeing it for as low as $4.99 per month. YouTube TV's support page says that the pricing for its 4K Plus add-on is not constant and changes depending on available offers.
Entertainment Plus ($29.99 per month): The Entertainment Plus add-on gives you access to HBO Max, STARZ, and SHOWTIME.
Sports Plus ($10.99 per month): For sports lovers, YouTube TV offers an add-on that adds extra sports channels for $10.99 per month. The Sports Plus add-on includes beIN SPORTS / beIN SPORTS XTRA, Billiard TV, Fox Soccer Plus, MAVTV Motorsports Network, NFL RedZone, Outside, PlayersTV, PokerGO+, SportsGrid, Stadium, FanDuel TV, VSiN, Fight Network, and Impact Wrestling.
Other than these popular plans, there are other add-ons, such as the Spanish Plus add-on for Spanish channels. You can also buy single channels as add-ons if you don't want to buy the entire pack. However, Sports Plus networks are not available as individual add-ons, so you must buy the pack.
The biggest upcoming add-on for NFL fans is the NFL Sunday Ticket, which is coming soon to YouTube TV. The NFL Sunday Ticket is available as a standalone package or as a part of a YouTube TV bundle.
Where to watch YouTube TV?
YouTube TV offers apps for almost all platforms, allowing you to stream live TV from anywhere. You can enjoy YouTube TV on your laptops and Chromebooks using its web app or install its standalone apps on your Android or iOS mobile devices.
You can also install the YouTube TV app on your smart TVs or Android TV boxes, such as Roku TV, Amazon Fire TV, and even stream YouTube TV using a Chromecast. You can watch YouTube TV on all your devices without any issues.
YouTube TV vs. Hulu+ Live TV vs. Sling TV
YouTube TV's website provides a comparison tool that shows you how the service compares against its competitors like Hulu+ Live TV and Sling TV. As you can see from the screenshot below, while Sling TV costs less at $55 a month, you only get access to 40+ channels compared to YouTube TV's directory of 100+ channels. Hulu+ Live TV offers more channels than Sling TV, but its offering remains subpar compared to YouTube TV, even though it costs $5 a month more. One benefit you get with Hulu is that you get access to Hulu's original content.
YouTube also wins when it comes to concurrent streams on multiple devices. Sling TV lets you stream live TV on one device, while Hulu+ Live TV works on two devices. Compared to them, YouTube TV supports three concurrent streaming devices and up to six user profiles.
Sling TV also does not offer unlimited cloud DVR, which is a bummer for anyone looking for a cheaper alternative. Direct TV is another big competitor of YouTube TV that offers limited features. It costs more at $74.99 a month, doesn't offer unlimited DVR, and doesn't let you skip ads in DVR content.
Say no to cable with YouTube TV
YouTube TV is an excellent solution for anyone looking to solve their cable TV woes. You get straightforward pricing with no hidden charges, access to 100+ live TV channels, different add-on packs to include even more channels, unlimited DVR recording, simultaneous streaming on multiple devices, and more. So, cut the cord this year with YouTube TV and enjoy live TV at your leisure. Before you go, if you want to enjoy original content, check out our list of the best streaming video services.
Conclusion on What is YouTube TV?
If you have any query let me know in comment section.