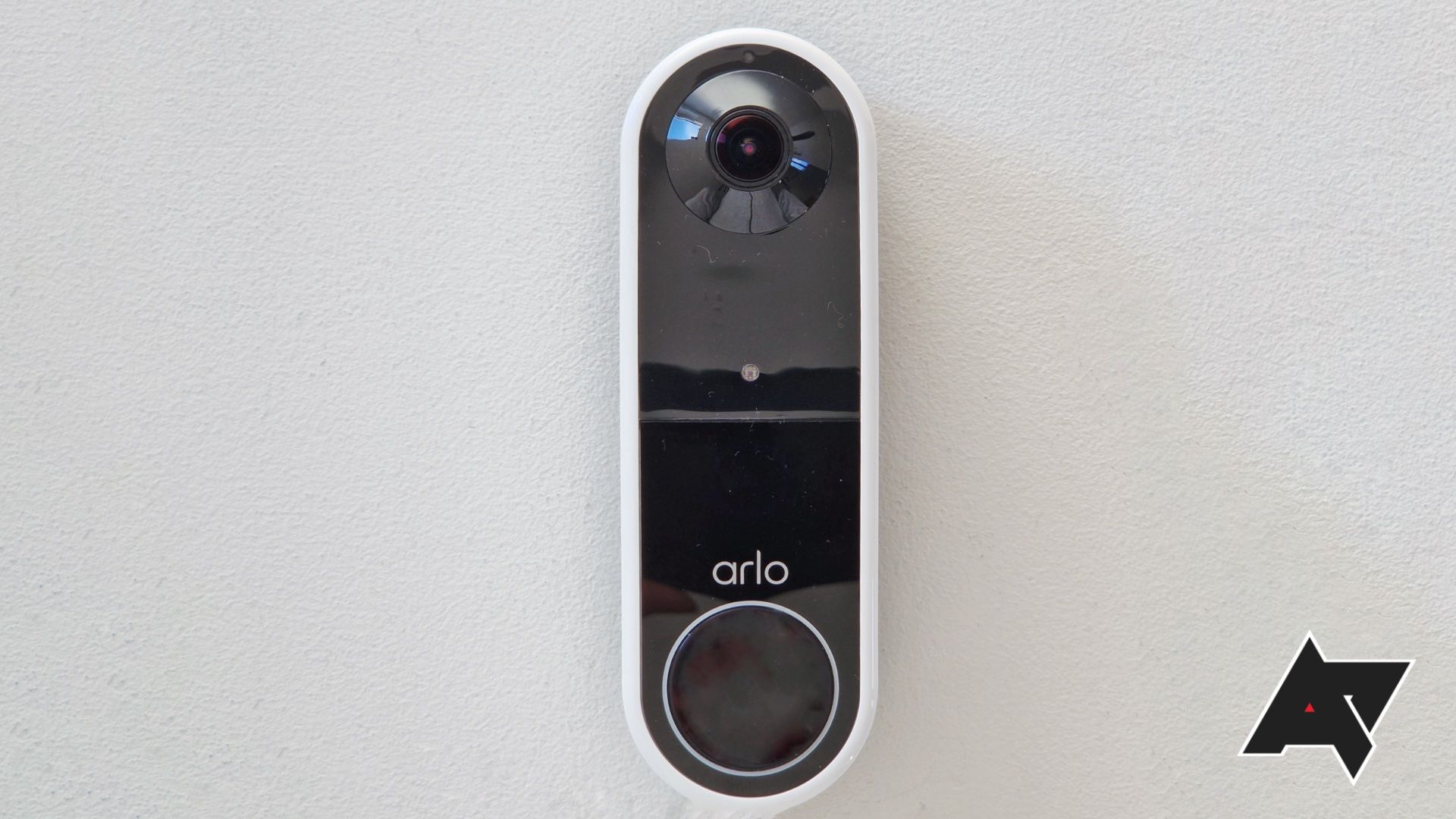 The wireless Arlo Essential Video Doorbell is going for a cool $100 off
Arlo Essential Video Doorbell
This video doorbell will smarten up your home, allowing you to keep an eye on who's knocking on your door, any packages left on your porch, and much more. The Arlo Essential Video Doorbell delivers great video, allows you to monitor everything from afar, and fiddle with a wide range of settings. Usually $200, you can now get this doorbell for half-price.
If you're only going to install one security camera, the smart move is going with a doorbell cam. We tested the original Arlo Video Doorbell some time ago, back before it picked up Essential branding or there was even a wireless option, and we thoroughly enjoyed it. This new model is a solid value even when it isn't discounted, but we're definitely more motivated to buy it now that it's half-price. The cool part about this one is that you have your choice of using it either by hooking it up to doorbell wiring, or by going with the battery option. Your $100 purchase will also include access to Arlo Secure for 30 days.
What you'll love about the Arlo Essential Video Doorbell
The Arlo Essential Video Doorbell allows users to choose how they power their device, whether through hardwiring or a rechargeable battery. The whole setup process is super easy (assuming you're not running fresh wiring) and basically requires you to connect the doorbell to your Wi-Fi network. Then, you can just change settings through the dedicated app.
The doorbell will detect motion and send off notifications, enabling you to check in on the live video from your phone. It doesn't really matter if it's day or night because the camera will capture images in all light conditions — though without any integrated floodlight, it has to rely on IR night vision.
If you can't get to the door in time, or you're not home, visitors can leave a voice message for you to listen to later. The doorbell supports two-way audio, so you can always chat with visitors and delivery people if you open the app before they're gone.
This smart video doorbell works with Amazon Alexa, Google Assistant, or Samsung SmartThings, so you should be all set no matter which ecosystem you're into. Go ahead and get your half-priced Arlo Essential while you have the time. If you definitely know you're only going to be using wired power, you can even save an extra $20 by picking up the wired-only Arlo Essential, available for $80, down from $150, right now.
Arlo Essential Wired Video Doorbell
The wired-only version of the Arlo Essential Video Doorbell ensures you never miss out on a package delivery or a visitor because of a low battery. It still streams video wirelessly to your phone and other smart home devices, and right now you can pick it up for a mere $80.
Conclusion on Upgrade your home security with this half-priced Arlo Video Doorbell
If you have any query let me know in comment section.