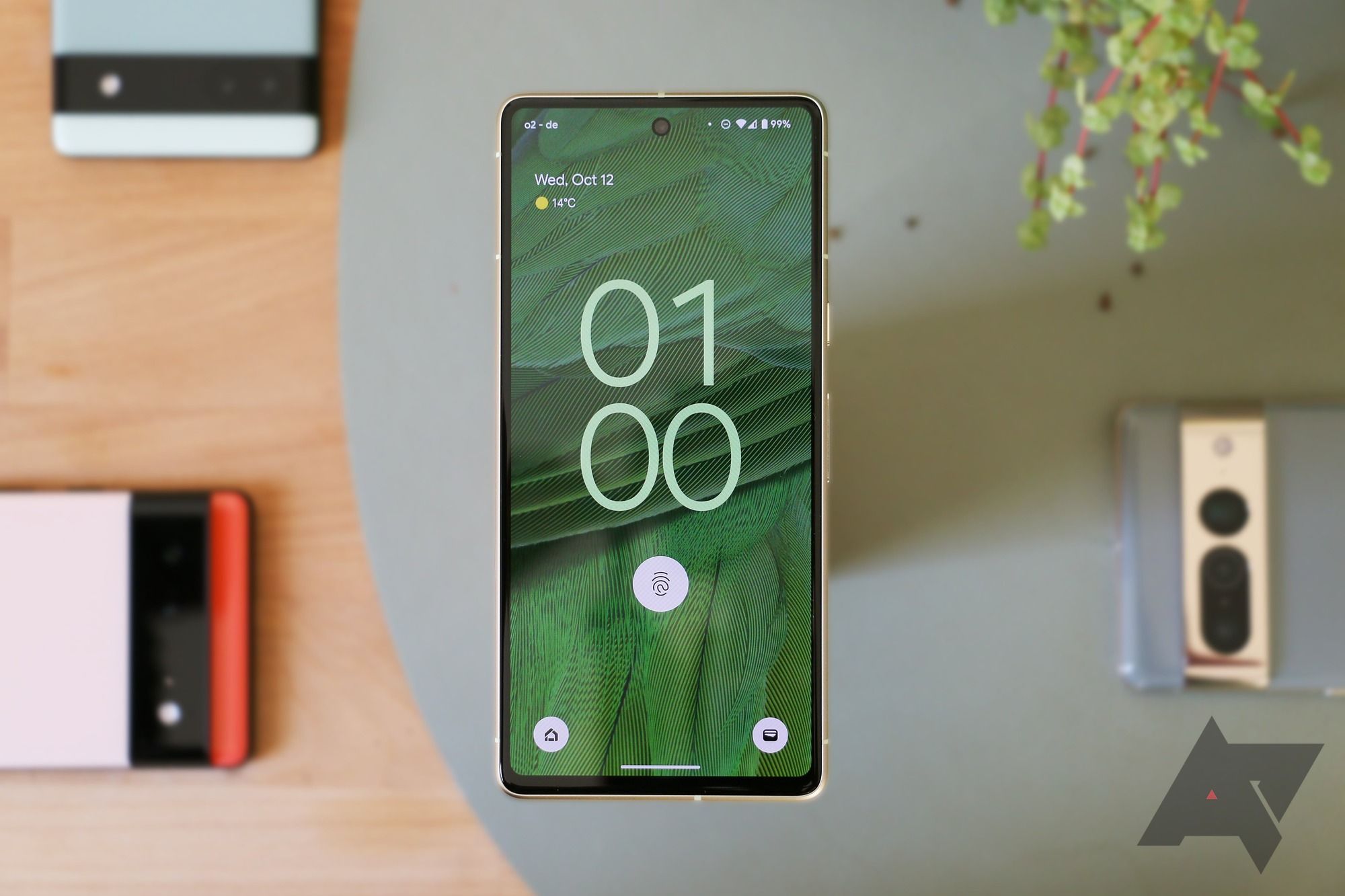 Double your storage, double your fun
Source: Google
Google Pixel 7
The Google Pixel 7 gives you all the features of a flagship device, without the premium price tag. It's one of our favorite Android phones, and we'd happily recommend it, even if it wasn't on sale.
In a sea filled with Ultras, Maxes, and Pros, it can be understandably difficult to decide which smartphone to get. But if you take away all the fancy buzzwords and branding, all anybody really wants is a good phone, at a good price. With that in mind, we'd like to once again submit to you the Google Pixel 7. It has all the power and features you'd want in a flagship device, and because it's made by Google, the Android experience is more streamlined and reliable than you'll find anywhere else. It's the current Best Value pick in our roundup of the best Android phones, and it looks even more appealing with today's $100 discount.
Why you should buy the Google Pixel 7
As you'd expect from any device worthy of the 'best value' title, the Pixel 7 isn't great at one particular thing — it's just really good at a lot of different things. The 6.3-inch display sports a 1080×2400 FHD+ resolution, and it can reach a peak brightness of 1,400 nits, meaning you shouldn't have any trouble using it in direct sunlight. The combination of the Google Tensor G2 processor and 8GB of RAM should provide you with more than enough power to accomplish your daily tasks, and if you take advantage of today's deal, you'll get a whopping 256GB of storage. That should really come in handy, given that the Pixel does not feature a microSD card slot for expanding storage.
The camera on this phone is really great, too, with a 50MP primary lens, 12MP ultrawide lens, and it's backed by tons of great software that allows you to do things like take great low-light photos, and sharpen blurry images. It's also noteworthy that the Pixel 7 carries an IP68 rating, meaning it is protected from dust, and it can survive being submerged in water for up to 30 minutes. Rounding out the features are face unlock and an in-display fingerprint scanner for easy security access, support for the more robust 5G mmWave technology, and battery life that you'd be hard-pressed to burn through in a single day.
Pack all of these features into a beautifully-designed phone, with a starting price of just $600, and it's not hard to see why we gave the Pixel 7 a 9 out of 10 in our review. Note that today's $100 discount only applies to the 256GB model, which knocks it down to the same price as the 128GB model, essentially giving you the upgrade in storage for free. Best Buy will also knock off another $100 off the Pixel 7 if you are wiling to activate it at purchase on one of the five supported carriers. If you are at all in the market for a new smartphone, you should definitely consider this phone at this price. We've even rounded up the best Google Pixel 7 cases for you, so you don't have to worry about tracking one down yourself.
Conclusion on This $100 Pixel 7 discount lets you upgrade to 256GB for free
If you have any query let me know in comment section.