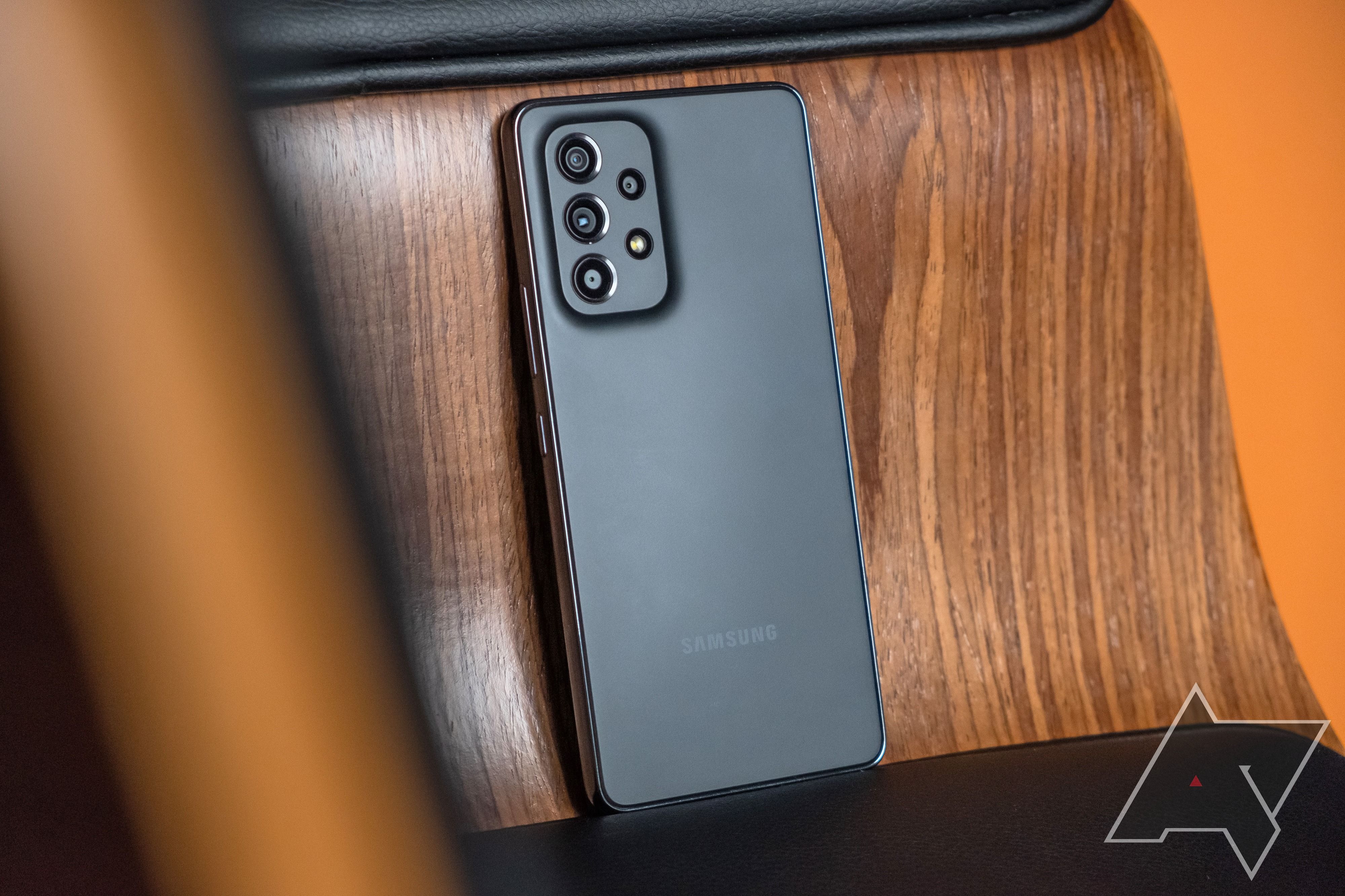 A new leak reveals European prices for the two Samsung mid-rangers
We've already had our first look at Samsung's upcoming budget phones, the Galaxy A54 and A34, through leaked renders. The two phones take heavy design inspiration from the flagship Galaxy S23 lineup, especially for their camera arrangement. But a more recent leak tells us how the Galaxy A54 and A34 could be priced when they go official, and it looks like they won't be as affordable as we'd hoped them to be.
Last year's Samsung Galaxy A53 and A33 still make for some of the best budget Android phones on the market. However, we learned last month that their follow-ups won't be as affordable anymore, with price hikes at least in Europe. Back then, we didn't know exactly how expensive the two phones were going to be, but the latest leak by Twitter user SnoopyTech gives us clear figures.
The Galaxy A54 will probably come in at €519, up from the Galaxy A53's launch price of €449. Meanwhile, the cheaper Galaxy A34 and A14 will see a price hike of €50 over their predecessors for a sticker price of €419 and €219, respectively.
This is a substantial price bump for midrange phones meant for budget-conscious shoppers. While we don't have the prices for the US market yet, you should expect MSRP hikes stateside as well. For reference, the Galaxy A53 came with a price tag of $450, so its follow-up could end up costing upwards of $500 if Samsung chooses to bring a similar price bump to the US, too.
But at the end of the day, it's still Samsung. If the company sticks to its pattern of announcing inflated MSRPs and then offering steep discounts within weeks of launch, chances are high that the two phones can be had at their predecessors' price point not long after launch.
Samsung hasn't officially said anything about their announcement, but the Galaxy A54 and A34 could go official as soon as next week, on March 15th. If you haven't heard already, Samsung has dropped the higher-end Galaxy A74 from its lineup this year, probably to make space for the Galaxy S23 FE, which is happening after all.
Conclusion on The Samsung Galaxy A54 and A34 prices have leaked, and you probably won't like them
If you have any query let me know in comment section.