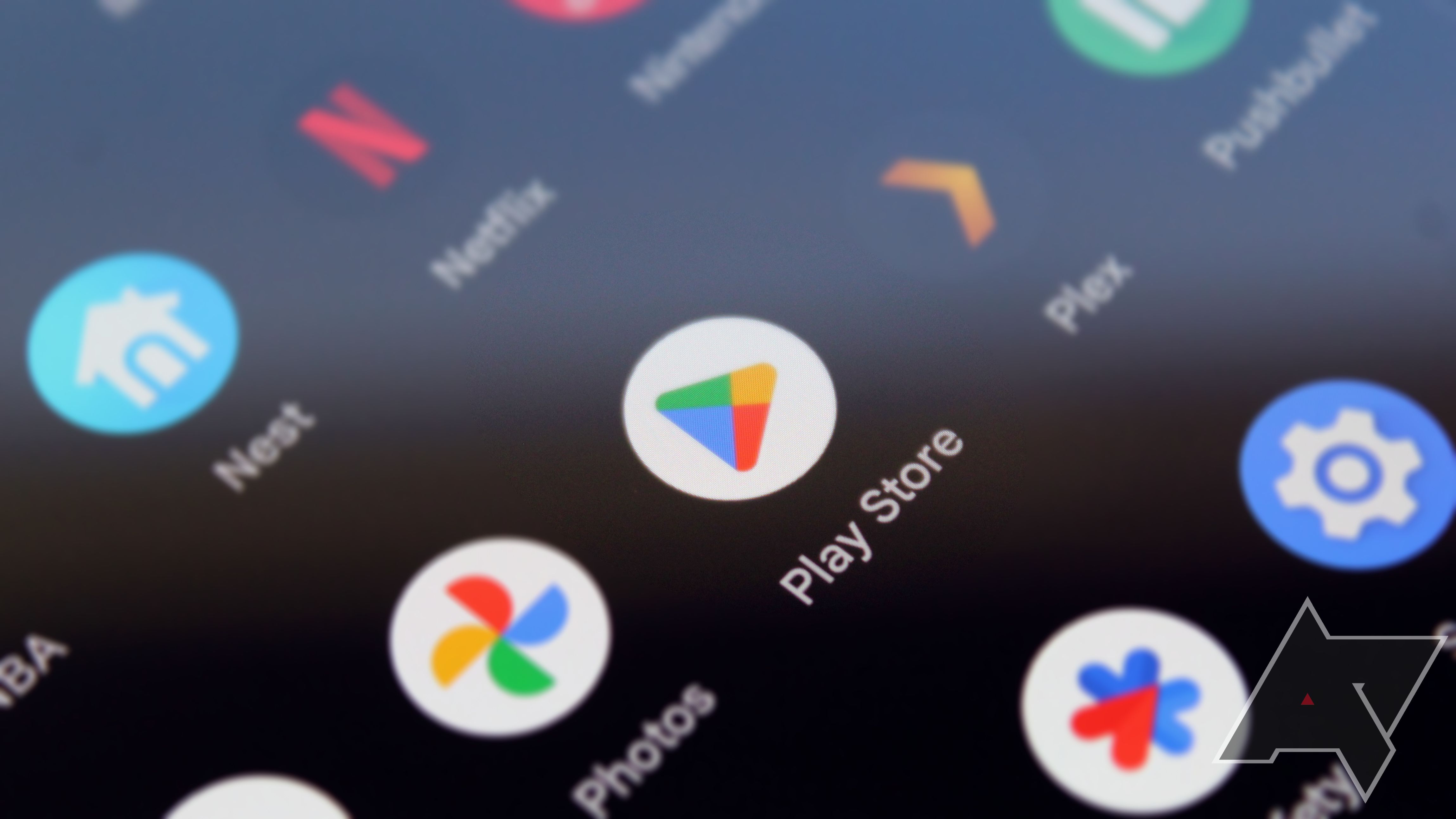 The account switcher has a revamped look in Google's app store
Google first updated the Play Store with a touch of Material You design back in 2021, but not all areas of Android's main app store received the visual refresh. Meanwhile, several other Google apps and sites have recently seen a revamped account switcher interface, but one place where it's been conspicuously absent until now has been the Play Store. Thankfully, that appears to be changing.
Some users have spotted a new Material You account switcher interface in the Play Store this week (via 9to5Google). This appears when you tap your avatar or initial in the top-right corner of the app's main menu — it's also the place where you can find pending app updates as well as notifications and offers. The revamped menu is functionally identical, containing the exact same options as the old one. But now, the body of the popup has rounded corners, and there's a second concentric area with a slightly darker background color that houses all the main menu items.
The old account switcher (left) vs. the new one (right). Second image via 9to5Google.
This comes after news that the Play Store is finally getting a dynamically themed Material You background — you know, when your phone pulls colors from your wallpaper to tweak the tint on the dark gray or white backgrounds in apps and menus. Based on the screenshots, it appears that users who have received the Play Store's new account switcher have also been blessed with the dynamic background theming, so the two might be part of the same server-side update.
This appears to be an account-based change on a staged rollout — even if you update to the latest version of the Play Store app from APKMirror, you'll still see the old interface until Google decides it wants to send you some Material You love. If you're tired of waiting, you might want to try some of the best apps updated for Material You in 2023 to pass the time.
Conclusion on The Play Store is getting some fresh Material You love
If you have any query let me know in comment section.