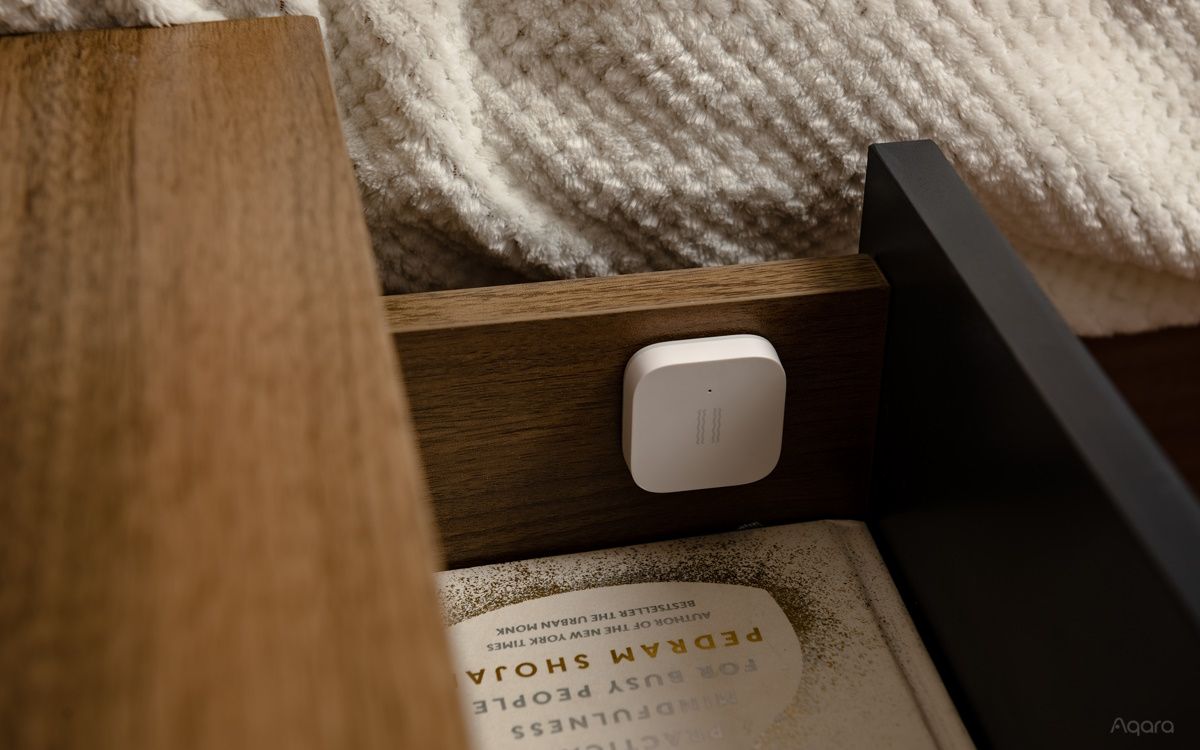 Source: Aqara
If you want to better protect your home, you can purchase many new gadgets for your peace of mind. We're talking about products that will help secure your home, firing off notifications in case anyone steps in when they shouldn't and recording everything for you. Aqara is one of the brands we love when it comes to such things because it has such a diverse collection of products you can buy, mixing and matching as you desire.
Even better, if you want to start better protecting your home, Aqara is running some 24-hour flash deals today (Mar 1st) you'll definitely be interested in so you can get these products for less.
Secure your home with Aqara
There are a few things you're going to need if you want to create a smart home that boosts the security of your house. First, you're going to need a smart hub that will help hook up all your connected devices. Then, you could really do with some sensors to announce when anyone opens up your doors and windows, and a way to keep an eye on things inside the home.
When it comes to smart hubs, Aqara has a bunch of options. The Aqara M2 is a cheap option that will serve you well. Perfect for folks who are new to smart home equipment, the Aqara M2 is also rather affordable. Now, available for $48, you'll end up saving $12 off the price, making it more attractive.
The Aqara Hub M2 is a pretty cool hub, allowing you to hook up to 128 Aqara devices to it so basically you can connect all your sensors to this hub and create your own DIY, subscription-free security system. It has a built-in speaker, so you can set it up to send you security alerts or act as an alarm clock. Of course, it's also possible to go beyond security and build up your entire Aqara smart home around this hub. It enables you to control IR devices from anywhere in the home via voice control or any automation you set up. It even has support for the most popular assistants on the market, including Siri, Alexa, Google Assistant, and so on.
Moreover, the Hub M2 is future-proofing with its new added support of Matter, the new, industry-unifying standard for smart home devices. Backed by hundreds of companies in the industry including big names like Amazon, Apple, Google, and Samsung, the Matter standard allows devices from different brands and systems to talk to each other. With the M2, you have peace of mind that your device won't become obsolete in the new Matter era
Source: Aqara
There are also a couple of Aqara hubs that also feature a camera. The Aqara Camera Hub G3 doubles as an indoor camera, allowing you to keep an eye on your home while you're on vacation, or incorporate it into your daily routine by checking in on your pets. This is a smart home camera that uses local AI to recognize you and your family members, alerting you when unknown folks are in your home. As a privacy boost, all AI recognition is done on-device, thanks to the built-in NPU-equipped processor.
All images are recorded in 2K, giving crystal-clear images. Plus, since the camera can pan all the way around, you'll get a complete view of your home. You can even set it up to track your kid's face around the room or any particular pet. The G3 is on sale, available for $88 instead of $110 right now.
Source: Aqara
There's also the Aqara Camera Hub G2H Pro that could work well for you. It has night vision, giving you a good image of your home even in the dark. You can, for instance, set up privacy masking zones, so it will not record images from that area. The G2H Pro can even create a timelapse clip to summarize the day's activities, which is pretty great. The G2H Pro is available for $56, down from $70.
Both these kits are compatible with HomeKit, Alexa, Google Home, IFTTT, and more, and you can hook up to 128 sensors and controllers to fully automate your home.
Source: Aqara
Talking of sensors, it may be a good idea to get a bunch of those too. The Aqara Door and Window Sensors can detect if any of your windows or doors are open. Once that happens, the hub you hooked them up to will send you a notification alerting you of the situation. These are usually $18, but you can get one for $14.39 right now, which is pretty awesome.
Source: Aqara
Apart from the hubs, camera hubs, and Door and Window Sensor, Aqara offers a wide range of smart home accessories, such as the Motion Sensor P1 which alerts you when an expected motion is detected at your home and the Vibration Sensor which can be attached to drawers and safety boxes and alert you when it detects any movement. So your security system is highly scalable.
Setting up your home security
If you have the money to shell out, getting one of the smart hubs that double as a camera will save you from buying additional inside cameras, especially if you don't have a large home. Plus, one of these allows you to also keep an eye on things while you're away, even if that's checking in on pets or your kids' babysitter while you're at work.
Setting up the smart hub takes a few minutes only and involves hooking them up to your Wi-Fi network and the Aqara app. It's a super easy process and you can get through it in only a few minutes, maybe more if you're actually a stickler for reading instructions.
Then, once you found a good spot for your hub, you can go ahead and install the sensors on your windows and doors. One by one, connect them to the hub and make sure to name them properly. When a notification comes through, you'll know which alarm went off, making things a lot more efficient. As time goes by, you can add different other sensors to your home, more cameras, and so on, depending on what you feel like your home needs to improve security levels and ease your mind.
Conclusion on The best way to secure your home with Aqara
If you have any query let me know in comment section.