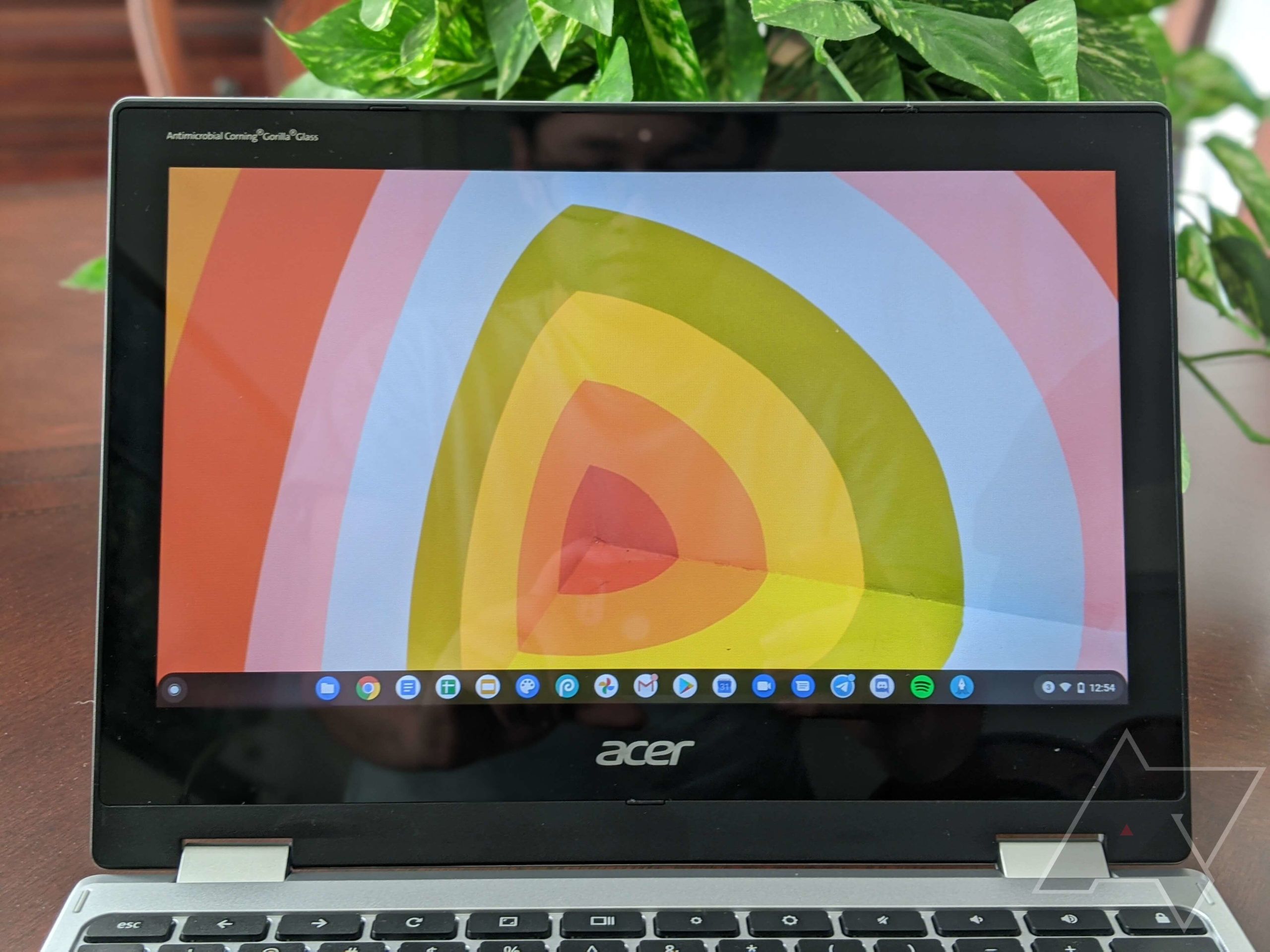 Acer Chromebook Spin 311 Acer Chromebook Spin 311
The Acer Chromebook Spin 311 R721T includes an 11.6″ touchscreen, an AMD processor, 4GB of RAM, 32GB of storage, and solid battery life. It's a great budget Chromebook, and it gets even more affordable with today's discount.
A good budget Chromebook typically falls in the $250 – $350 price range, but what if you need to go even cheaper than that? There are certainly some options, such as the sub-$100 plastic machines that pop up around Black Friday, but you really are getting into bottom-of-the-barrel performance and usability at that point. Enter the Chromebook Spin 311, from Acer. It's a laptop with a 11.6-inch touchscreen that hits a nice sweet spot between functionality and affordability. It typically retails between $200 to $250, but right now it's on sale for just $150.
Why you should buy the Acer Chromebook Spin 311
We named the Spin 311 the Best Value pick in our roundup of the best cheap Chromebooks for a myriad of reasons. For starters, it's a convertible, meaning you can use it as a conventional laptop, or tuck the keyboard behind the display and use it as a tablet. This might sound cumbersome for a bigger, heavier machine, but the 311 is surprisingly thin and light. The screen resolution is 1366 x 768, but since it's on the smaller side, it really doesn't look too bad. There's also a 720p HDR front webcam, USB-C and USB-A ports, and Acer promises up to 15 hours of battery life.
As for performance, the 311 once again outkicks its coverage. You aren't going to be playing any high-resolution games on it or editing videos, but it should be able to handle most of your daily tasks — hitting up YouTube, entering text and numbers into documents, that kind of thing. Today's deal specifically applies to the R721T model, which includes an AMD 1.8GHz processor, Radeon 5 GPU, 4GB of RAM, and 32GB of storage. These numbers might seem low if you're comparing them to more expensive Chromebooks, but they are par for the course in this segment. We put the 311 up against the Lenovo ThinkPad C14 and the Samsung Galaxy Go.
It's worth noting that this Chromebook is slated to stop getting ChromeOS updates in 2026, which is now just a few years away, but if you can get past that caveat, this is a great little machine. It's perfect for kids looking to study and surf the web, college students looking for a cheap laptop to take notes and type papers, and adults wanting to send emails and do some light office suite work. We liked it at $250, we really like it at $150, and we even have a roundup of great Spin 311 cases and sleeves for you to pick from.
Conclusion on The Acer Chromebook Spin 311 looks even more appealing discounted down to $150
If you have any query let me know in comment section.