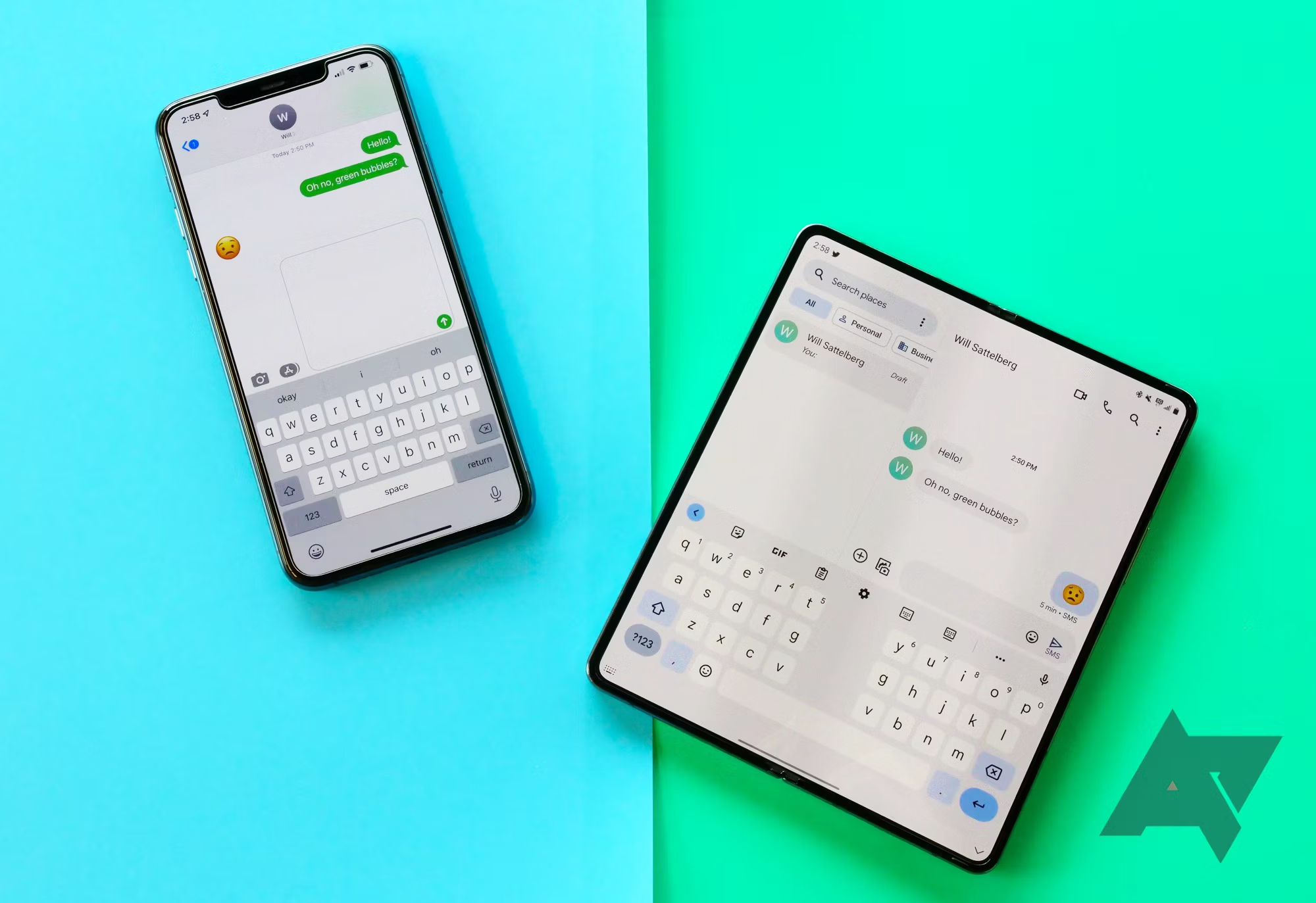 It's been over 30 years since the first SMS message traveled the airwaves, permanently changing the way people talk to each other. The 160-character limit inspired the invention of new initialisms like LOL and TTYL, which have gone on to find a permanent home in the English lexicon. Although many have bemoaned the changes in communication brought by texting, the technology has become a permanent fixture of modern life. The only question is, which texting app will you use (and what budget phone will you use to text)?
The best OTT messaging apps
The most common form of texting worldwide is through over-the-top services that operate on top of another service, in this case, the internet. Apps that offer OTT messaging surged in popularity in the 2010s because they were free and weren't tethered to a data plan or a contract with a carrier.
WhatsApp
WhatsApp is the most popular OTT messaging app in the world for a good reason. In addition to top-notch texting, it offers solid voice and video calling, without having to deal with ads. WhatsApp lets you create groups for your friends, family, or Pokémon GO raid crew. It hasn't caught on in the States like it has in other countries (India has more WhatsApp users than there are people living in the U.S.), but with nearly 100 million users and cash transfers in the pipeline, it won't be long before it's on your phone.
Messenger
There's not much that distinguishes Messenger from its nearest competitor, WhatsApp, other than the massive user base of Facebook, which is natively tied into Messenger. That alone has made Messenger king of the messaging apps in the U.S., holding nearly 65% of the market. In addition, Messenger doesn't require a phone number like WhatsApp, meaning you don't have to have a plan (or even a phone) to use it.
Telegram
On the surface, Telegram seems a lot like WhatsApp or Messenger — there's text messaging, voice and video calling, image sharing, and groups. Once you delve into the service, it becomes clear that Telegram is different. Telegram groups can accommodate up to 200,000 members, and it has channels (like a cross between a subreddit and a chat room) which means Telegram functions more like a social network than a messaging app.
SMS apps
Even though SMS messaging isn't as prevalent internationally, it's still one of the most common forms of messaging in the U.S. In addition to the interpersonal texting we're all used to, SMS has become the de facto method of one-time password delivery, in other words, the venerable messaging standard isn't going anywhere any time soon.
SMS messaging apps come in two flavors: apps that work with your existing phone plan, essentially replacing your default messaging app, and apps that provide you with an additional phone number from which to text, often with some limitations.
Google Messages
Messages is the undisputed king of SMS on Android, with over one billion downloads. On top of standard SMS and MMS message support, Google's flagship messaging app also supports RCS messaging (if your carrier supports it). So, in addition to being able to send audio and video, your chats are end-to-end encrypted and can be sent over Wi-Fi, bypassing cellular networks. Messages also has the advantage of complete integration with other Google services, meaning you can set reminders or add info to your calendar directly from the app.
Chomp SMS
Chomp has been around since 2013, and where it stands above other apps is its myriad customization options. Do you want to change the LED notification color? Chomp can do that. Do you want to change colors, fonts, and ringtones? Chomp has that covered as well. In addition, you can schedule when you want messages sent, add a signature to your texts, or lock them behind a password to keep them safe from prying eyes.
Google Voice
Google Voice transcends the label of a mere messaging app. When you sign up for the service, you're not just getting a texting app (SMS and MMS, no RCS). You also get a new phone number with voicemail and free, unlimited calling to any number in the U.S. or Canada (except for 800 numbers). You can also make international calls for as little as $0.01 per minute. The only caveat is that you have to be in the U.S. to sign up for Google Voice. Once you're signed up, you can still call U.S. and Canadian numbers for free from anywhere in the world where you can access the internet.
TextPlus
TextPlus is another service similar to Google Voice, except it's subject to a few more limitations. It offers free SMS texting over Wi-FI to the U.S. and Canada. You can also choose the area code of your new phone number (subject to availability) in case you've been itching to flex a Manhattan 212 phone number. If you don't want the Manhattan number anymore, you can change it for free. One drawback to the app is that you can only text within the U.S. and Canada, but you can call almost anywhere in the world at rates starting at $0.02 per minute.
TextNow
Like the previous two apps, TextNow gives you your own phone number and unlimited texting and calling within the U.S. and Canada. TextNow is ad-supported, so its basic services are free, but it also has several subscriptions that let you enhance your experience. For $5 a year, you get a premium number that is easier to remember (think 444-333-1234). Like Google Voice and TextPlus, you can send your texts over Wi-Fi. If you want a bit more freedom, sign up for a TextNow data plan (starting at 1GB for $9 per month) and pay a one-time cost of $1 to get a physical SIM card sent to you.
So what should I download?
The Android ecosystem for texting apps is vibrant and growing, and this list is just a drop of water in the vast ocean of messaging apps available, but it's a good place to start if you're in the market for a new messaging service. But if you want to know if you've been left on read, we've got you covered.
Conclusion on Our 8 favorite free texting apps should should try
If you have any query let me know in comment section.