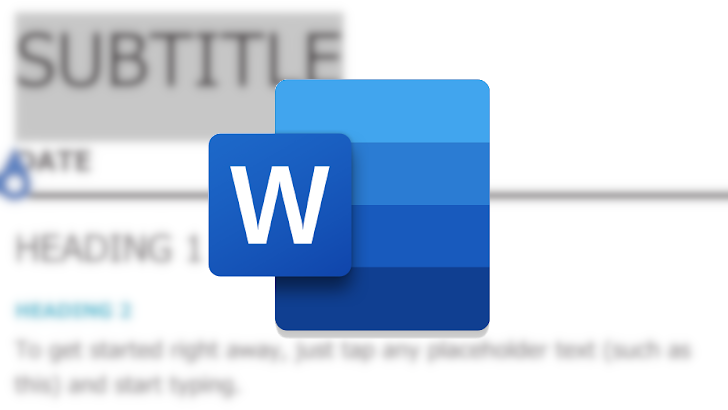 Microsoft Word has been the standard bearer for word processors over multiple decades due in part to its wealth of features, many of which you may never have used when typing up a report or story. With the rise of Google Docs, things began to shift, giving Word real competition with its own software tricks that you won't find in Microsoft's word processor, such as the keyboard shortcut for pasting plain text — hint: it's not just Ctrl + V. Microsoft Word is finally catching up with Docs with new support for that handy shortcut.
After years of refusing to support this specific Ctrl + Shift + V shortcut, Microsoft is finally allowing users to paste text without the source formatting by pressing those keys simultaneously on Windows (Cmd + Shift + V on macOS).
It's worth noting that you can already use this shortcut to paste plain text in Microsoft Word for the web and even on Microsoft Teams, on top of Google Docs and some of the best Docs alternatives like LibreOffice Writer and Collabora Office. Some of those programs allowed you to paste without formatting using the Ctrl + Alt + Shift + V shortcut, one keystroke longer than the mainstream method.
Alongside the plain text shortcut, a few existing keyboard shortcuts have been tweaked as well. The "Copy Format Painter," an Excel shortcut that had used Ctrl + Shift + V, now uses Ctrl + Alt + C on Windows (Cmd + Option + C on macOS). You can see what other shortcuts have changed in the Microsoft 365 Insider blog post.
Microsoft has also acknowledged that the lack of this feature has been a cause of frustration for users.
"Indeed, users expect that Ctrl + Shift + V will paste plain text, so when this doesn't work, the experience can be frustrating," Ali Forelli, a product manager on the Word team, wrote.
You can start using the shortcut the same way you do it in Teams or Google Docs: simply choose a string of text from your choice of source, open the destination Word document, position the mouse cursor where you want the copied text to appear, and then press Ctrl + Shift + V.
There's a caveat, though: you won't be able to use the shortcut if you're not a Microsoft 365 Home or Microsoft 365 Business Standard Beta Channel user. Otherwise, you can start pasting plain text with a few keystrokes if you're running Windows version 16.0.15831.20174 or later (version 16.67.1113.0 or later for macOS).
Given that the shortcut is a beloved feature used by many typists all over the world, it's a safe bet that Microsoft will release it on the stable channel in the future.
Conclusion on Microsoft Word finally adds a handy shortcut Google Docs has had for years
If you have any query let me know in comment section.