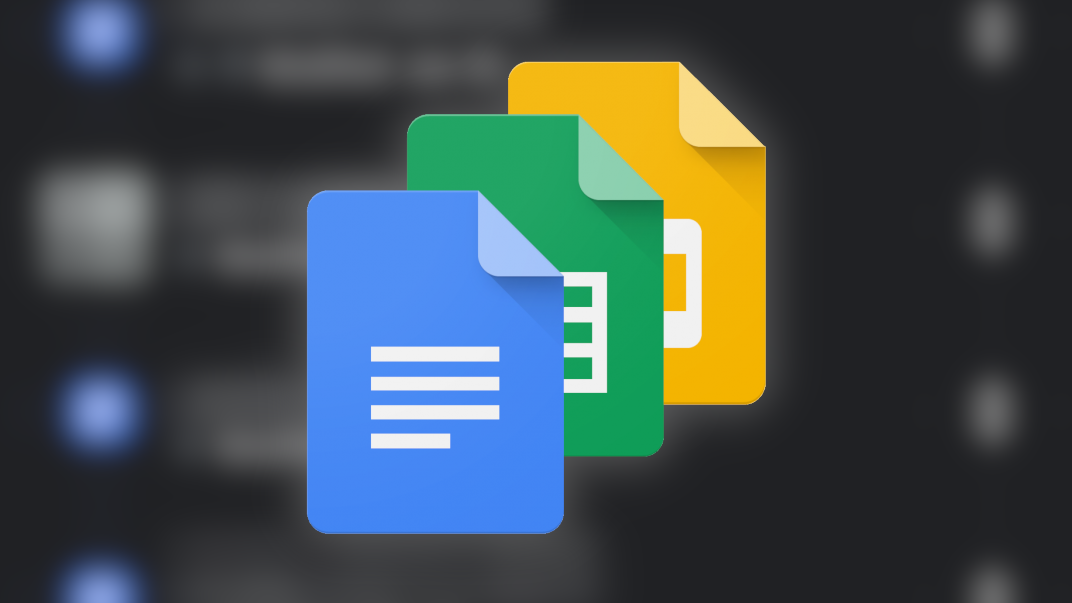 All Google Workspace web apps are receiving the refreshed design
Last year, Google introduced Gmail's integrated layout to declutter the email client by removing the extra sidebar and streamlining elements that had previously clogged up the page. The permanent switch forced everyone to move over to the Material Design 3-inspired view with a bubbly interface. Google's Workspace apps have taken a lot of cues from that redesign, which is now arriving for Google Drive, Docs, Sheets, and Slides.
We saw a preview of these changes in February, when Google announced that all Workspace apps would be updated in line with its Material Design 3 language. The new UI is now being rolled out, with the primary goal of reducing clutter.
Docs, Sheets, and Slides will display frequently used actions and tools at the top of their interfaces beginning this week. This means you'll see a pill-shaped, light-blue toolbar that houses the usual buttons and drop-down menus. The comments sidebar has a light blue background to distinguish it from the rest of the page. Meanwhile, the "Share" button at the top has become more rounded, replacing the previous rounded-corner rectangle design.
Google has also moved a number of features to avoid clogging the new interface. For example, the clock icon in the top right corner can be used to access information about the most recent edit and version history.
Meanwhile, Google Drive now looks more like Gmail on the web, with the list and grid view of files shown in a white container with rounded corners. The "My Drive" header has been slightly expanded, and new search chips for file types, last modified, and people have been added to the bottom of it. Many of the previous layout's line separators are also gone.
As before, you can choose multiple items at once to perform common tasks such as sharing or downloading files. Various sections are located in the left sidebar, and clicking on any of them will reveal a pill-shaped indicator to clearly indicate which section you are viewing.
The redesign is rolling out over the next 15 days in rapid-release domains. Google says it should arrive for everyone starting on March 22. It will be available to all Workspace customers and personal Google accounts, as well as legacy G Suite Basic and Business customers.
Conclusion on Material You for Google Docs and Drive on the web is rolling out
If you have any query let me know in comment section.