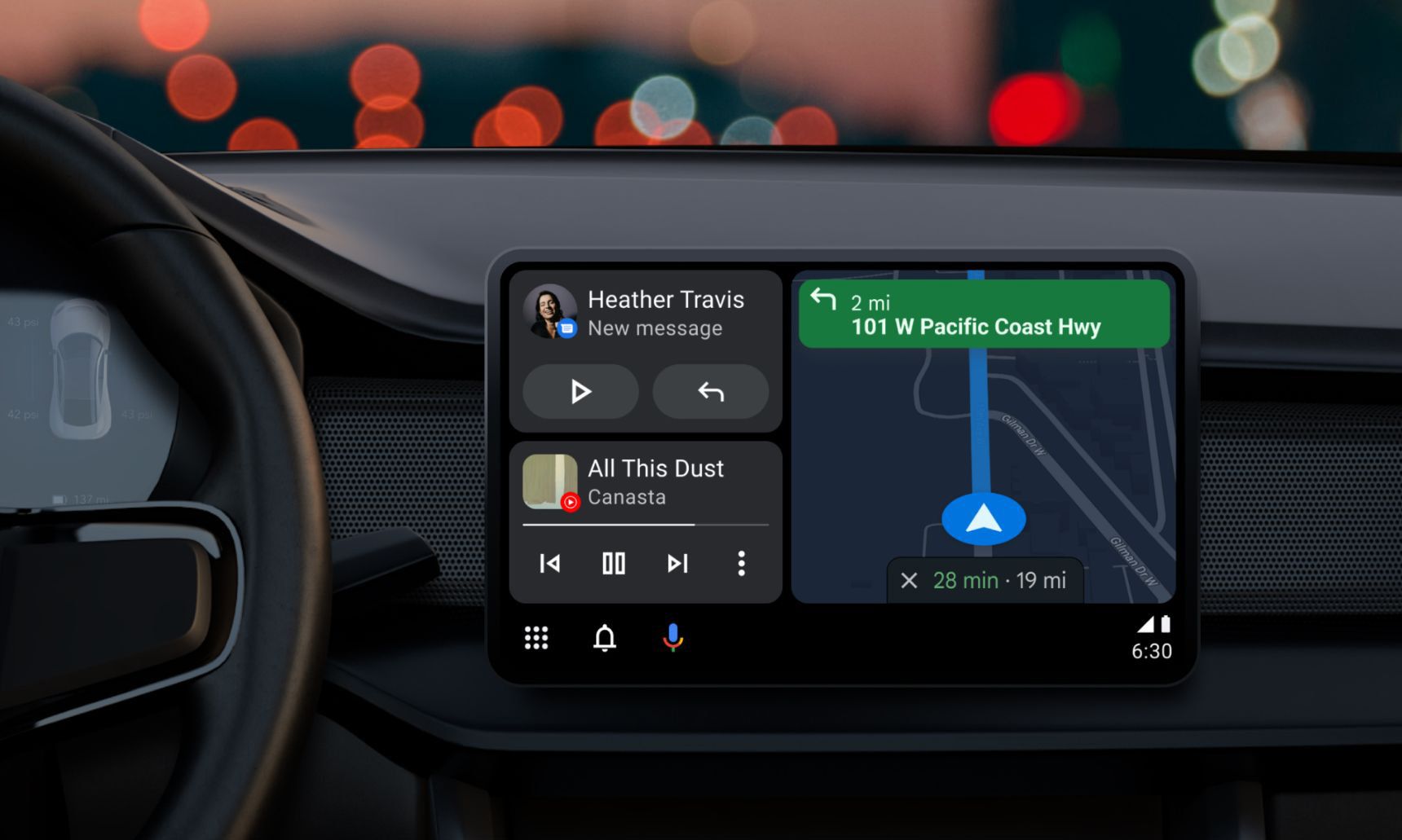 Android Auto is a convenient option to make your car's navigation screen smarter, thanks to an intuitive and familiar interface, as well as innovative apps. It works with virtually any phone, including our selection of the best budget Android handsets, which ensures you don't have to break the bank to benefit from Android Auto's intuitive interface.
Like other operating systems, Android may come with apps you do not necessarily need or use, cluttering your homescreen uselessly. However, there are a few easy ways to remove these from the Android Auto launcher and customize how it looks. Read on to find out how it's done.
Removing Android Auto apps from your phone
Although this method may sound counterintuitive, it works without requiring an active connection with a car. If you think about it, it makes sense, as it's probably more comfortable and safe to achieve this from the comfort of your couch than in your car. Using this method, you can remove apps from your launcher and customize the order in which they appear. More importantly, you can add a shortcut to call someone from your contact list or trigger an assistant action, allowing you to activate it with the touch of a finger while driving.
On your phone, navigate to your Android Auto settings. The path may vary depending on your device's model and manufacturer.
For Samsung handsets, navigate to Settings > Connected devices > Android Auto.
For Pixel devices, go to Settings > Connected devices > Connection preferences > Android Auto.
If you're unsure, open your phone settings, tap the search icon, and look up Android Auto.
Tap Customize launcher under General.
To remove an app, clear the checkbox next to its name or tap the red cross.
To change the order in which apps appear, press and hold the handle on the left of the app's icon and drag it where you'd like it to be. This automatically changes the launcher sorting setting from A-Z to Custom order.
To add shortcuts, tap Add shortcut to the launcher at the top of the screen.
To add a shortcut to a contact, tap Call a contact and choose the person to call from the list. Tap the shortcut from the main launcher to call the person when you're driving.
To add an Assistant shortcut, tap An Assistant action. Then, enter the command to execute in the Assistant command field. This is what you'd typically ask Google Assistant orally, so write down the command just like you would normally phrase it vocally. Tap Save to add the shortcut.
Removing an app from the Android Auto launcher doesn't uninstall it from your phone. Instead, it hides the shortcut from the Android Auto launcher. If you want to permanently remove an app you don't use on both your phone and in your car, uninstall it from your phone, like you usually would with other apps.
Removing Android Auto apps from your phone
If you prefer to perform the operation from your car, the process is similar to the one above. However, the Android Auto interface doesn't fully let you customize the launcher from your car's infotainment screen. Still, it's easy to initiate it directly in your car:
In your car, connect your phone to your vehicle's infotainment system, either using a USB cable or wireless.
On the Android Auto launcher screen, either:
Press and hold any icon to open the launcher customization page on your phone.
Tap the Customize icon on the homescreen. This also opens the launcher customization page on your phone.
Complete the process on your handset using the instructions mentioned above.
The process makes more sense when performed on your handset, as the Android Auto interface is too limited to let you complete it from your car's screen. However, the main difference is that you can immediately see the changes on your car's display and check whether the order matches your needs. Except for that, the steps are the same, as they're performed from your phone using both methods.
Customize your launcher the way you want
With these easy steps, you can make the Android Auto launcher look the way you want. This is particularly important, considering safety is essential while driving, and customizing the icons on your car screen helps you remember where each app is located for easier access.
If you're in the market for a new car, you'll want to know the difference between Android Auto and Android Automotive before you make a purchase.
Conclusion on How to remove unwanted apps
If you have any query let me know in comment section.