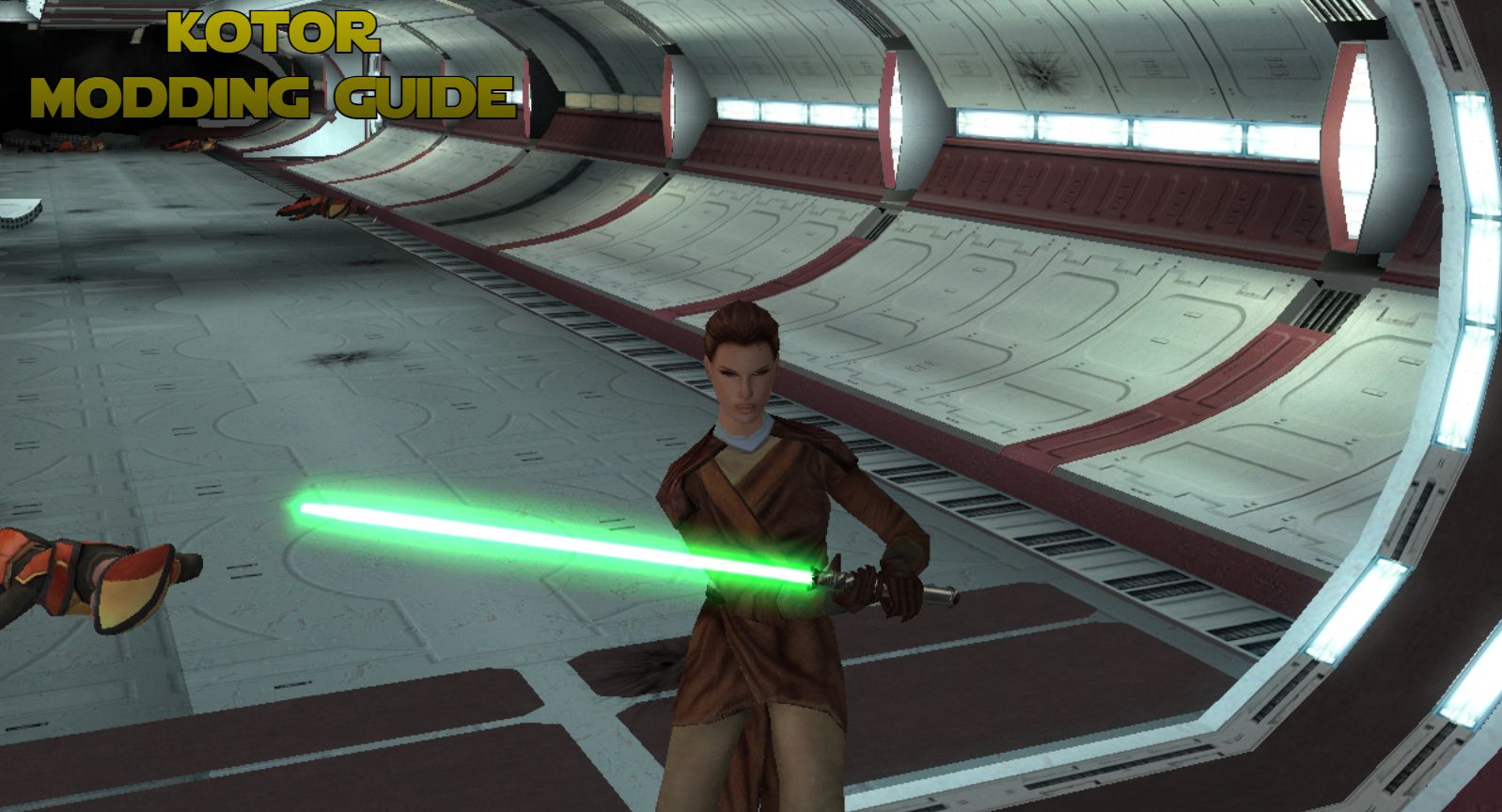 There are plenty of fantastic games on Android, but Star Wars: Knights of the Old Republic (KOTOR) and its sequel are two of the best. Port of the original games, the Android releases have everything the desktop versions offered, including their modding capabilities. They also come with controller support, so grab an Android-compatible controller to fully enjoy these great RPGs.
There are a variety of mods available for both games, including graphical changes, fan-made content, or balance tweaks. They can all be installed on the Android version, but it's not an intuitive process. We'll show you how to install two of the most popular mods for KOTOR 1 & 2 but bear in mind that these steps can be repeated for most mods.
What are the best mods for Knights of the Old Republic?
The best mods for KOTOR 1 & 2 are a matter of personal opinion, but we think that the best ones are those that fix the game's biggest problems. Both KOTOR 1 and KOTOR 2 suffered from rushed development. This meant that the developers cut lots of content from the game before its release. Still, these files were easily accessible to modders, leading to the creation of the Restoration Mod for KOTOR 1 and The Sith Lords Recovered Content Mod for KOTOR 2.
These mods reintroduce most of the cut content into the games but not all. Only content that fits with the existing plot was incorporated. This includes missing quests, bug fixes, dialogue, an additional difficulty option, and more. This means that installing these mods won't change the fundamental experience of KOTOR 1 & 2.
How to install mods for KOTOR 1 and 2
Before you start installing mods, install and run both games to check they work correctly on your device. If there are any issues, troubleshoot these before you start modding, as changing a game's files increases the chance of crashes or errors.
How to choose a files app
The first thing you'll need is a files app. Our app of choice is Solid Explorer, but alternatives like ES File Explorer will work fine. The built-in files apps from Google and Samsung won't cut it as they don't provide access to the folders we need. Once you have your files app, you'll need to grant it some permissions before you can install any mods:
Navigate to the Android folder in your file app of choice.
A pop-up will appear explaining that you need to allow access to this directory. Tap Grant.
Tap Use this folder at the bottom of your screen.
You'll be asked if you want to grant the app access to files in data. Tap Allow.
If you'd prefer not to let third-party apps access these folders, connect your device to a PC via USB and use File Explorer to install your mods.
Now it's time to download some mods. They're available from many different places, but we recommend Nexus Mods if you're new to modding. It's been around for a long time and is a reliable platform for discovering and downloading mods.
Nexus Mods offers an automatic installation option. Do not use this, as it is only relevant for installing mods on desktop computers.
How to backup your KOTOR saves
If you're modding a game with save files, you'll need to back these up first. Modding games can corrupt save files, so do this before you start tinkering.
The "com.aspyr.swkotor," directory corresponds to the first game, and the "com.aspyr.swkotorii" directory corresponds to the second. The instructions for backing up your saves are the same for both games.
Navigate to Android>Data>com.aspyr.swkotor>files.
Once inside the directory, navigate to the saves folder.
Here, you'll see a folder for each save you have.
Where you back them up is your choice. If connected to a PC, you can copy and paste them to its hard drive or use the files app's share function to upload them to Google Drive. Regardless of your choice, your progress is safe if anything goes wrong and you have to reinstall the game.
How to install mods for KOTOR 1 and 2
Installing mods is not a universal experience, and it's even more tricky on Android. We'll show you how to install the Recovered Content mods for KOTOR 2, and by following these tips, you'll see how to process works on Android and any caveats to the usual process. For example, while we prefer Nexus Mods, the version needed here is only available from Deadly Stream, as it had to be tweaked to function on mobile.
Navigate to the Downloads folder on your phone.
Long-press the mod's .zip file and tap the three-dot button at the bottom right of your screen.
Tap extract.
When the extraction is complete, you'll see a folder with the same name as the mod but without the .zip at the end. Open this folder.
Inside is a folder called dlc. Long-press this folder.
Tap the copy button (second from the left on the bottom bar).
Tap INTERNAL MEMORY at the top of the screen.
Navigate to android>data>com.aspyr.swkotorii>files.
Tap paste.
Once you've completed these steps and everything is copied over, launch Knights of the Old Republic 2. You should see "The Sith Lords restored content modification" in the main menu under the title. That means the mod has been installed correctly, and you can enjoy the game. Depending on the mod, a similar message may appear.
So long as you follow the instructions provided with each mod, you shouldn't have any problems modding Knights of the Old Republic 1 or 2. These mods breathe new life into these old games and are a testament to the community that continues to love them after all these years.
Try modding more games for Android
Modding games on Android is far more complex than on PC, but there are still plenty of games to mod on Android. Once you've explored the content added by these fantastic KOTOR mods, try modding a different Android game.
Conclusion on How to install the best mods for Star Wars Knights of the Old Republic
If you have any query let me know in comment section.