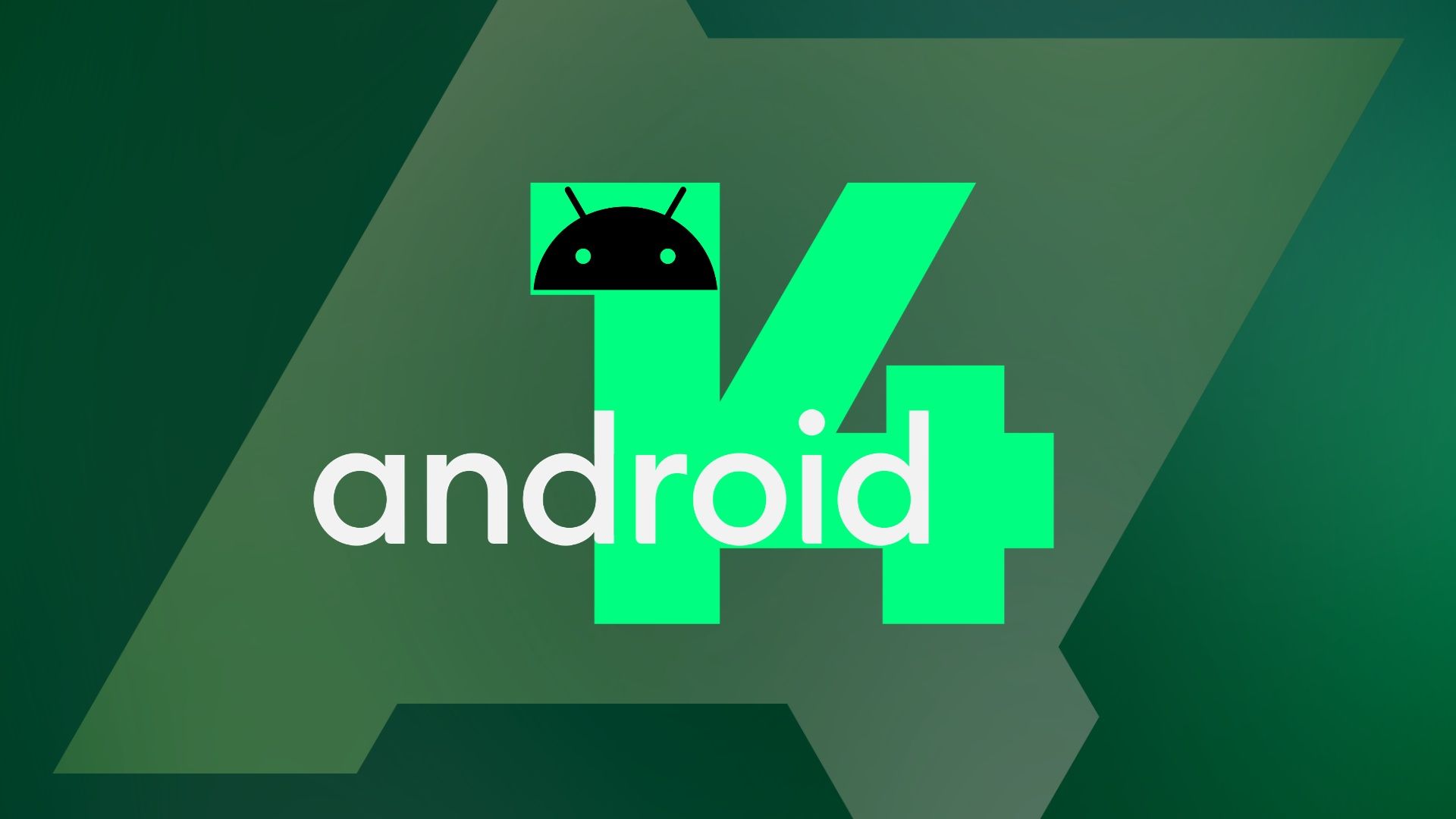 Android 14 has arrived in the form of developer previews, which means the pre-release cycle is upon us. We're in for a few months of exciting updates that will bring us ever closer to the stable Android 14 release. There will likely be a lot of interesting features and fun short-term changes to play with on your favorite Android phone. If you want in on the fun, we have you covered with our instructions on how to install the Android 14 Developer Preview.
Before we begin, keep in mind that the Android 14 Developer Preview isn't the only Android pre-release program in town. Android 13 QPR2 beta-testing is also underway, with a stable release of the next Android 13 Feature Drop planned for March 2023. We will also go over installing this pre-release software on your Google Pixel 7 or other supported Pixel phone.
Currently, both this Android 13 beta program and the Android 14 Developer Preview are only available on Pixel smartphones. Since Google officially maintains Android and Pixel devices, you can expect to get system updates before most third-party manufacturers. If you don't own a Pixel, you should receive your stable build of Android 14 towards the end of this year or early next year when the stable release is out.
The Android 14 Developer Preview is explicitly only meant for developers. Google doesn't recommend installing it on your personal phone, and we would discourage you from doing this if you don't have any backup handset to rely on. In a worst case scenario, you might be left without a functioning phone in an emergency.
In contrast to that, the Android 13 QPR beta releases are generally safe for all users to install; however, there are still a few things to consider before doing so. Beta releases are typically more stable than the earlier Developer Previews, but they're still early test versions of Android. You could run into weird bugs or glitches that might cause you to opt out of the beta and revert to a stable version of Android. You can generally safely install the betas on your "daily driver" device, but do note that everything may not always work as intended.
What is the Android 14 Developer Preview?
Android 14 went into testing in February 2023 with the Developer Preview 1, which is a build meant to help developers get their apps ready for the stable launch later this year. It already offers a glimpse at a few new features, but the company is likely to have a lot more interesting features and design changes planned for the beta program, which is supposed to arrive in April 2023.
Note that once you upgrade to Android 14, you will be eligible for over-the-air (OTA) updates. That means you won't have to manually install the next few updates on your phone anymore.
In March, Android 14 DP2 arrived, with several once-hidden features discovered in DP1 now active. This includes improvements to photo management and a new regional settings page that allows you to change specific settings across apps universally.
What devices are eligible for the Android 14 Developer Preview?
As with previous Android releases, only a limited number of devices are compatible with the Developer Preview. You can either test it out on an emulator as part of Android Studio, or you can flash it on a Pixel phone, if you have a recent one. Note that the Pixel 4a isn't supported, unlike its close relative, the Pixel 4a 5G. The full list of supported devices is thus pretty short:
Pixel 7 & 7 Pro
Pixel 6a
Pixel 6 & 6 Pro
Pixel 5a
Pixel 5
Pixel 4a 5G
What you need before you can install the Android 14 Developer Preview
Before you can install the Android 14 Developer Preview, you need to prepare both your computer and your phone. You phone needs to be able to communicate with your computer using its debugging mode, and your computer requires some extra software in order to be able to send commands to your phone. Here's the simplest way to get everything ready:
Prerequisites:
A computer running Linux, macOS, or Windows.
A supported device for the Android 14 Developer Preview, as listed above.
A good cable to connect your computer (or phone with USB OTG) to your phone.
On your phone

Enable the developer options by navigating to your phone's system settings > About phone and tapping the build number seven times.
Navigate back to the top level of the system settings and head to System > Developer options.
Look for the USB debugging toggle and turn it on.

For the OTA installation route

Install the current release of the Nexus Tools by following the instructions in the linked Github repository. This will automatically install the necessary ADB developer environment on your computer that allows you to install OTA files from your computer on your Android phone.

For the Android Flash Tool route

Make sure you have a​​​​​​ supported web browser, such as Google Chrome or Microsoft Edge. The tool relies on WebUSB to connect your computer to your phone, so it won't work with a browser that doesn't offer this feature.
How to install Android 14 Developer Preview using OTA files
Installing Android developer previews using OTA files is generally the safest and easiest method as it requires the least tinkering. Google offers the Android 14 OTA files on its Android Developers website, and the process is fairly straight forward when you know your way around the terminal on your computer.
Download the Android 14 developer preview for your device from the Android Developers website.
Connect your Android phone with your computer using a USB cable.
Authorize the USB debugging connection via the prompt that shows up on your phone, and tick the Always allow checkbox.
On your computer, open the terminal and enter the following command: adb reboot recovery
Your phone will now show a screen with "No command" written on it. To ensure your phone is still properly connected, type in or paste the following command, and then hit enter: adb devices
If your phone is properly connected, this will show you your device's ID with "sideload" written next to it. This means that your phone is ready to receive and install the OTA file you previously downloaded.
Enter the following command to install the OTA update, but replace the ota_file.zip bit with the file that you downloaded in step 1: adb sideload ota_file.zip You may have to include the full path, such as C:\Users\YourUserName\Downloads\cheetah_beta-ota-upp1.230113.009-aac77d25.zip.
Now you'll just have to wait for your phone and your computer to do their magic et voilà, you've got the latest version of Android up and running on your phone.
How to install Android 14 Developer Preview with the Android Flash Tool
Google has also made the Android 14 Developer Preview available through the Android Flash Tool, which makes the manual installation process fairly simple since you won't need any tools for the installation. The tool has built-in steps and tips to guide you through the process, but we'll go over the steps here to show you what it'll look like beforehand. To install the latest Android 14 Developer Preview using the Android Flash Tool, follow these steps:
You can use the same installation method below to install the stable version of Android 13 on eligible Pixel smartphones if you want to return. Instead of selecting the Android 14 developer preview, you should look for the latest public builds and use that instead. Choosing which version to install is the only difference here — the rest of the instructions below are identical.
Plug your Google Pixel into a USB port on your computer.
Visit the official Android Flash Tool website on your computer and click the Get Started button.
Tap Download Android USB Driver and follow the instructions if needed; otherwise, press Already installed to continue.
Click the Allow ADB access button so your computer and phone can share information bidirectionally.
On your Pixel phone, confirm the connection to your computer in the prompt by tapping Allow when required. You should also check the Always allow checkbox.
If you get the No devices available message on the Flash Tool, follow the on-screen steps to prepare your device for the installation process.
It will also show the No devices available message even if your device was prepared earlier. This is normal the first time around since you don't have any Pixel devices set up with the tool.
Press the Add new device button once your device has been properly prepared.
Select your Pixel in the menu popup, then press the Connect button.
Now that your Pixel phone is connected to your computer, you can search for the specific build you want to install in the Android Flash Tool. In this case, you should find the Android 14 Developer Preview under the Popular builds section.
Click the latest version, then it'll take you to the overview screen for that build. If you're looking to install the latest public release for Android 13 instead, select the Back to Public option, which will install the latest non-beta version of Android 13. By default, installing a preview build will factory reset your device, relock the bootloader, and replace all of your previous system files with the new ones.
This is fine for most users, but you can also change these settings by pressing the pencil icon on the right. Hovering over the question mark for each option explains what it does, so you can disable or enable any of them as needed.
Once you've made your selections and are ready to install the Android 14 Developer Preview, simply press the Install build button to begin the process. It'll take some time to complete, so be patient while it works its magic. Once the installation is finished, your phone should automatically reboot and bring you to the Pixel welcome screen. Once you go through the initial setup you'll be ready to test the shiny new preview build for Android 14.
We recommend the Android Flash Tool as the next best method. This is helpful for most users with its straightforward automated approach that requires minimal effort.
What is the Android 13 Beta Program and how to install it?
Android 13 went into testing in February 2022, with a handful of Developer Previews before transitioning to a public beta for broader testing in April. There were four beta releases of Android 13 until the final stable build, officially launched to Pixel devices in August. Pixel phones now get to enjoy a subsequent Android 13 beta program for Google's Quarterly Platform Releases, which add a few quality-of-life features to the phones.
These smaller updates aren't as big as Android 13 itself or even Android 14; however, they have several notable improvements that make them worth the update overall. Android 13 QPR1 brought a few new features to the Pixel lineup and some neat design tweaks, and the same is true for subsequent QPRs.
Installing a Developer Preview is a manual process that most average users won't bother with since it primarily targets developers. However, regarding the open beta releases, Google encourages more users to test out the new versions of Android. The user can simply opt into the Android Beta Program and install an OTA update for their device with minimal hassle. It works like the monthly OTA update you're probably used to getting already, except it installs the latest Android 13 Beta instead.
To install the Android 13 Beta on your Pixel device, you can do the following:
Visit the Android 13 Beta Program page on a mobile or desktop web browser.
Log in to your Google account if prompted.
Click the View eligible devices button to go to your Pixel device list.
Click the Opt in button under the Pixel phone you want to install the Android 13 Beta.
Scroll through the terms and conditions page, then check the "I agree to the terms of the beta program" box.
You can also check the other boxes if you want to receive certain beta program updates, but it's not required for installing the beta.
Hit the Confirm and enroll button to finish up here.
Now that your Pixel device has been signed up for the Android 13 Beta Program, you should be receiving an OTA update shortly. You can wait for the system notification, or you can go to Settings → System → System update to manually check for the update. Once the Android 13 Beta OTA comes through, you can install it like a regular system update. After the installation process has finished, simply reboot your device when prompted. You can immediately dive in from there and start testing the latest Android 13 Beta on your Pixel device.
Using the Android Beta Program is, without a doubt, the fastest and easiest way to install the Android 13 Beta. We recommend most users go with this method since all you have to do is opt-in and install the OTA update, without losing any of the data on your device.
Opt out of the Android 13 Beta Program when you're finished testing
With the Android 13 and QPR1 testing phase officially behind us, you might consider opting out of the Android Beta Program to avoid enrolling in future test versions. Once you've opted in, Google will assume that you will also want to keep getting QPR beta updates. If you want to stop receiving those, you need to opt out—but the timing is of the essence. When you leave the current beta before it's finished, your device will be wiped and lose all of its data when you return to the newest available public build.
When you want to return to the stable public release of Android 13, you can check out the following steps:
Visit the Android 13 Beta Program page on a mobile or desktop web browser.
Log in to your primary Google account if needed.
Click the View eligible devices button to go to your Pixel device list.
Click the Opt out button under the Pixel phone you want to remove from the Android 13 Beta Program.
Read through the Opt out message to understand what happens to your device afterward.
If you're already running an Android 13 Beta, you'll get an automatic OTA update that wipes out your device. It'll then install the latest public build of Android 13 from there. Make sure to back up any data you might have before moving on to avoid losing your files or information.
Click the Leave beta button, and your Pixel device will be unenrolled from the Android 13 Beta Program.
Restore your device when required, and you'll be running the stable public version of Android 13 from this point on.
You can stay on Android 14 if you want or revert to stable Android 13 as needed
Once Android 14 or the Android 13 QPR beta is installed, future releases will be delivered like regular monthly updates, making it even easier to stay up to date. If you want to switch back to the stable Android 13 build for any reason, reverting to an older version of Android is a relatively simple process. Just keep in mind that you will lose all your data, so be prepared to back up your files and apps as to not lose anything.
To learn more about Android 14 in detail, you can check out a complete list of changes and features in our ultimate Android 14 guide.
Conclusion on How to install the Android 14 Developer Preview
If you have any query let me know in comment section.