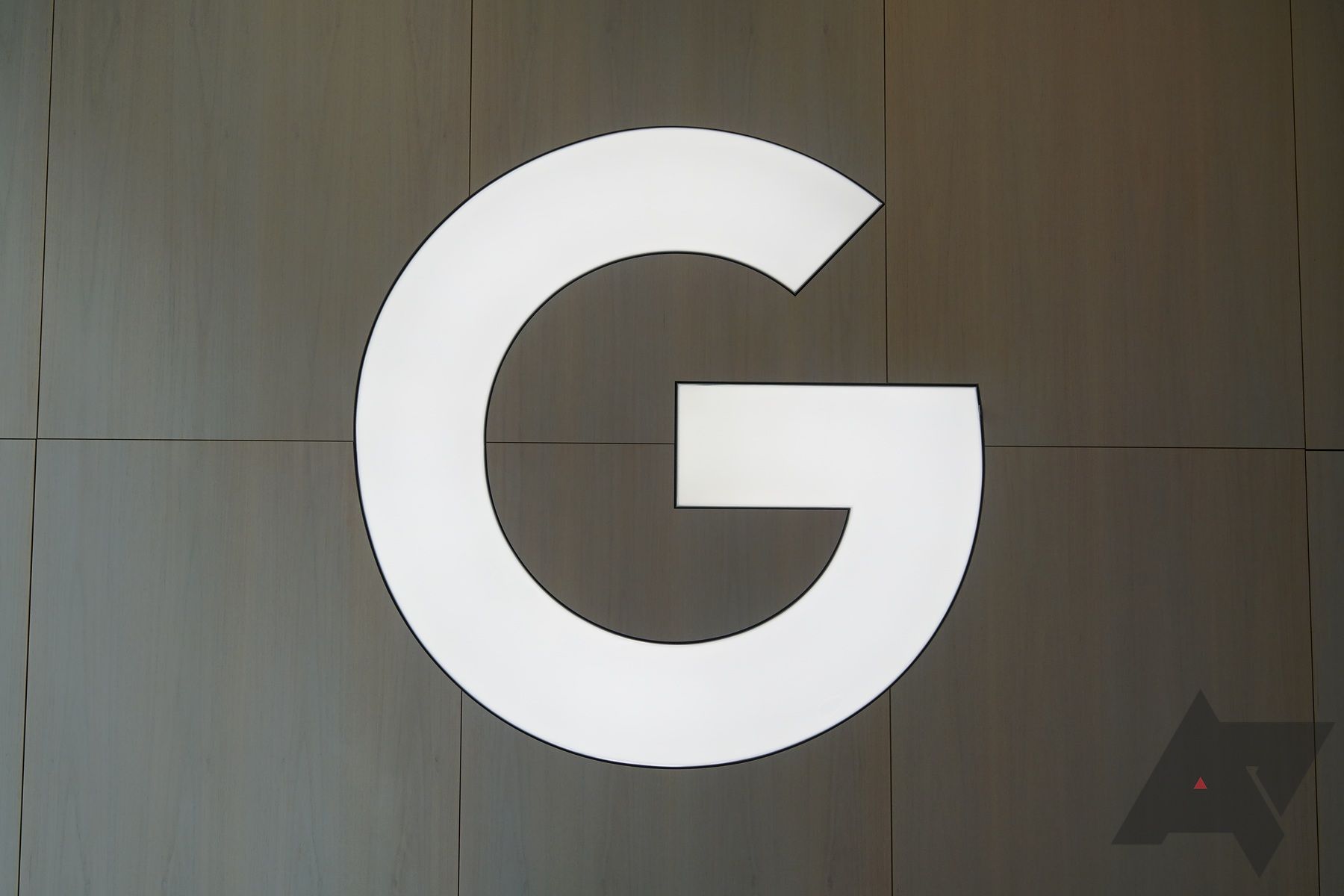 Deleting your Google account might seem impossible, especially if you're entrenched in its ecosystem. However, if you've decided to leave Google behind, you should know that the process is simple and easy to follow. We must give points to Google for making it possible for users to remove themselves from its services. You can either delete your entire Google account in one go or start by deleting specific Google services like Gmail and Google Drive and then slowly move away from all its services.
But deleting your Google account is only part of the solution. You also need to find apps and services to replace Google services. We've listed some of the apps and services you can use instead of Google's offerings to make your life easier. But before you proceed with this guide and delete your Google account, here are things you should know before you delete your Google account.
Things to consider before deleting your Google account
When you delete your entire Google account, you lose access to the apps, subscriptions, services, and data linked to your account. Here are some of the things that are impacted by deleting your Google account:
You lose access to data saved on Google services like Google Drive, Gmail, YouTube, Google Contacts, and Google Photos.
You lose your online history, including your Google Maps travel history, Google Search history, and YouTube watch history.
You can't recover any accounts created on third-party websites using your Google account.
You lose access to the Play Store if you use an Android smartphone.
You can't use your Chromebook effectively without a Google Account. You can use a guest account, but it deletes all the files, cookies, website data, and browsing activity once you log off your session.
Your current Google username is lost forever, and you can't recreate your Google account with the same username.
When you delete a Google account, you lose all the data associated with that account. So, if you're ready to say goodbye to Google, you could stand to lose a lot. But you don't have to lose your data. Google lets you download your account data. We recommend following these steps to download your data before deleting your Google account forever.
Use Google Takeout to download data before deleting your Google account
Launched in 2011, Google Takeout is a platform that lets you download a copy of the data Google has on you. The platform makes it easy to export and download data from all the Google apps and services in one go. The benefit of using Google Takeout is that instead of exporting data separately from multiple Google apps, you can use Google Takeout to get all your data in one place. You can download your contacts, photos, notes, Google Maps history, emails, and everything else that Google has on you.
Open the Google Takeout settings page by going to takeout.google.com. This opens a list of all Google services you've used.
Everything is automatically selected by default, so deselect the information you don't want to download.
Click the Next Step button.
Select your data's delivery method. You can get a download link via email or save it to cloud services like Drive, OneDrive, Box, or Dropbox.
Choose the frequency, file type, and size, though the default settings should work fine.
Click the Create export button to proceed.
Depending on the download size, Google might take a while before sending you the download link. Once you receive the link, you have one week to download your data.
Before deleting your account, reconfigure all accounts on third-party websites you created using the Google account you are deleting.
How to delete your Google account
With everything backed up, it's time to take the final step: deleting your Google account for good. Here is a step-by-step guide with screenshots that shows how to delete your Google account.
Visit the Google account settings page by going to accounts.google.com.
Select the Data & privacy option and scroll to the More options menu.
Click the Delete your Google Account option.
Authenticate using your Google account password.
Accept the two acknowledgments at the end of the page.
Click the Delete Account button to delete your Google account forever.
Once you delete your Google account, you have 20 days to recover your account. You can recover your account by using the Account recovery page.
Delete individual Google services: a less drastic alternative
Google allows users to delete individual services. It's a less drastic alternative to deleting all the data associated with your Google account. For example, you can keep your Gmail account active but delete all other linked services like YouTube, Google Maps, and more.
Open the Google account settings page by going to accounts.google.com.
Select the Data & privacy option and scroll down to find the Download or delete your data option.
Click the Delete a Google service option and authenticate with your password.
Click the trash icon next to a Google service to delete it.
How long it takes Google to delete your account
When you delete your Google account, all the front-facing data is immediately deleted, and you can no longer access your account. However, your data remains on Google's servers. Google has not given clear documentation on how long your data remains on its server.
If you read Google's Privacy & Terms for deleted data, it mentions that it can take up to two months to delete personal data from its server, as Google gives you some time to recover your deleted data. But this is mentioned in the context of deleting data from your Google account and not your account, so the actual time may vary.
Can you recover your deleted Google account?
Google doesn't immediately delete your data. It takes a few weeks before the data is completely gone. If you feel deleting your Google account was a mistake, recover it using Google's account recovery tool.
Google has not given a strict timeline. So, if you want to recover your data, the best bet is to do it within two weeks, according to Google's help center.
If it's been a while since you deleted your account, you may not be able to recover the data in your account.
To recover your account, visit the Account Recovery page and log in with your credentials. If you see a message that reads This account was deleted and is no longer recoverable, you won't be able to recover your account. If you can log in, you might be asked to answer some security questions. Follow the on-screen process to recover your account.
Replace Google apps with their alternatives
When you delete Google from your life forever, you'll realize that you use several Google apps in your daily life. If you want to remove Google from your life, you'll have to use alternatives for these apps. We have some excellent options to help you delete Google apps from your life.
Replace Google Chrome with Mozilla Firefox
Google Chrome is the most used browser in the world, and if you use it, it's time to let it go. When you want to replace Google Chrome, you cannot replace it with a browser like Microsoft Edge or Vivaldi because those browsers also use the Chromium engine.
The best replacement for Google Chrome is Mozilla Firefox. It uses its Quantum browser engine, which is super fast. It also has a huge add-on library that rivals the Google Chrome extension library. Mozilla Firefox is one of the best browsers on Android, Windows, and other platforms you might use. iOS users can use the default Safari app for browsing the web on their iPhone, iPad, and Mac devices.
Switch from Google Maps to open source alternatives
Google Maps is the Google app that is the hardest to replace as there are no comparable alternatives in the Android world. If you use an iPhone, Apple Maps has improved by leaps and bounds and can be used, especially in developed countries, where Apple products are widely used. If you use an Android, choose one of the open source alternatives for Google Maps.
Switch from Gmail to Proton Mail
Most of us use Gmail as our email account provider because it's free and doesn't require us to set up our own domain. Proton Mail is a good option if you want to delete Gmail from your life. The best thing about Proton Mail is that your emails are encrypted, so it's safer than Google's offering. Other options to replace your Gmail address that you might want to consider are Zoho Mail and Microsoft Outlook.
Source:ProtonMail
Use Google Play Store alternatives
The biggest drawback of deleting your Google account as an Android user is losing access to the Play Store. While you can easily sideload any app you want, the process is not as straightforward and may involve some risks.
The good thing is that you can use Play Store alternatives to install most of the popular apps. Both the Amazon Appstore and APK Mirror are some of the best options for installing apps outside the Play Store. We recommend reading our installing Android apps without the Google Play Store guide to learn more.
If you prefer open-source apps, we recommend using the F-Droid store. F-Droid is the Play Store for open source apps, allowing you to install and automatically update apps. If you feel adventurous, you can install a custom ROM with no Google apps or services on your Android device.
Replace Google Search with DuckDuckGo
DuckDuckGo is one of the most popular and widely used privacy-focused search engines. If you want a private search experience, use DuckDuckGo instead of Google Search. On occasions, if you are not happy with its search results, you can use its built-in feature to run your query on Google Search without sharing your private data.
We also recommend trying out the new AI-powered Bing search engine, which uses ChatGPT as its core. The new AI search engine is sure to disrupt traditional search engines, as it brings a more conversational approach to searching, allowing users to ask questions and refine answers by providing different prompts. If you were hoping to ditch Google Search, we would say this is the best time to do it.
Other Google apps alternatives
Similar to the above examples, you can find alternatives to other Google apps. For example, you can replace Google Drive with One Drive or create your own Google Drive alternative using the Synology NAS system. You can use WhatsApp instead of Google Messages, Zoom instead of Google Meet, and so on. A simple search on the web can help you locate a worthy alternative for the Google app you use.
Permanently delete your Google account and associated data
Kudos to Google for making the account deletion process straightforward. You are now free from Google. However, you might want to look into some encrypted messaging apps to keep in contact with the outside world.
Conclusion on How to delete your Google account forever
If you have any query let me know in comment section.