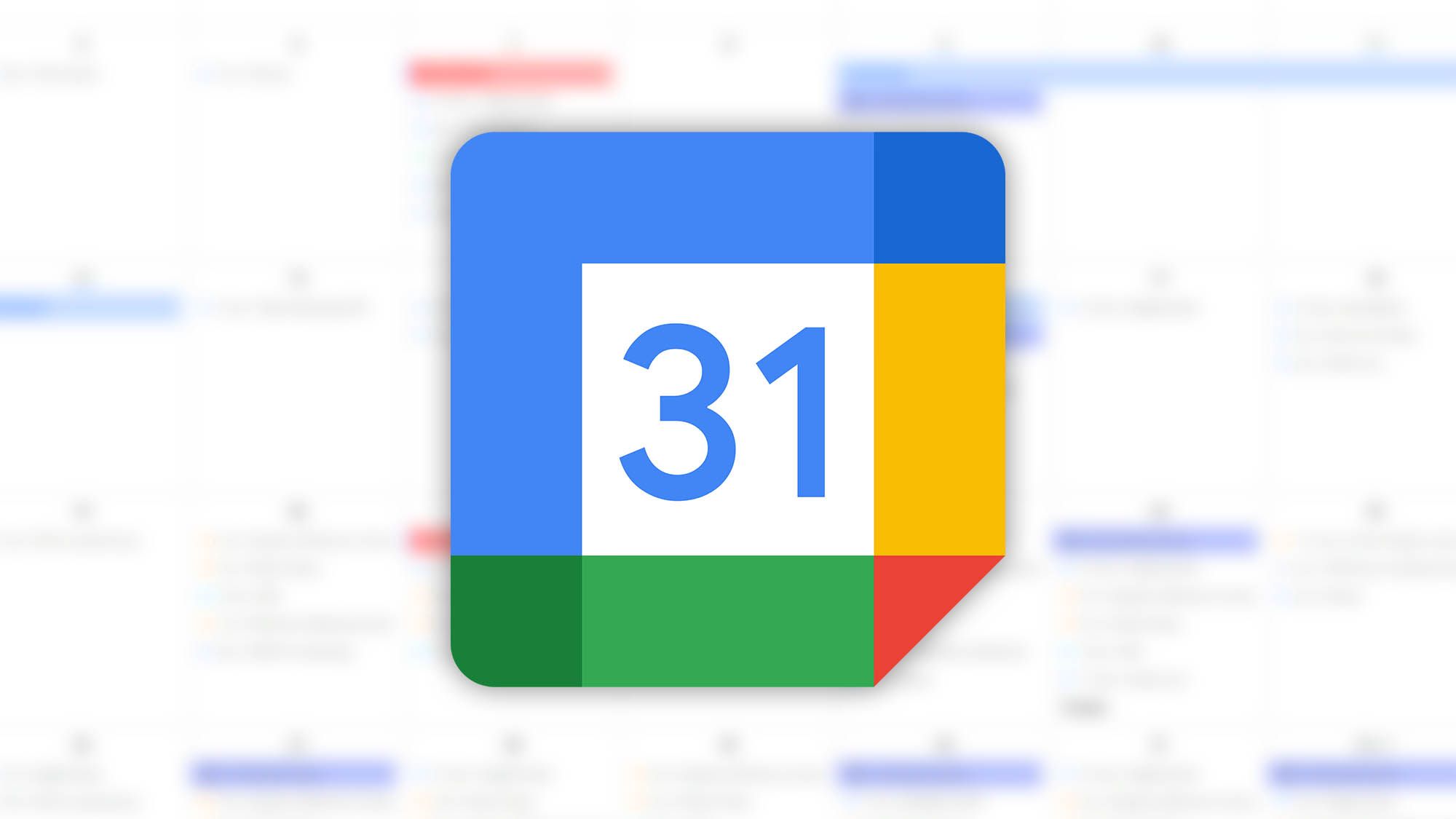 An appointment calendar can be an invaluable tool for managing a busy schedule. There are three ways to accomplish this in Google Calendar: appointment schedules, appointment slots, and shared calendars. Some require a work, school, or individual Google Workspace account. However, it's possible to set up a separate calendar for appointments with a Google personal account.
Google Calendar doesn't currently support appointment calendar creation in the mobile app, even if you're using the best Android smartphone, but any web browser will work. Your smartphone's mobile browser will work. However, making a new appointment calendar on a larger screen is more convenient. A tablet or computer is recommended. Still, you can access the Google Calendar web app, no matter where you're at or what device you use.
Create an appointment calendar with a personal Google account
You can use Google Calendar for appointments even if you don't have a work or school account. It's not as easy to set up and lacks some of the advanced features of Workspace accounts, but it's still an excellent way to organize your schedule.
Open Google Calendar in a browser.
Move your mouse pointer to the left sidebar and scroll down until you see Other Calendars, then click the plus sign to the right.
In the menu that opens, choose Create new calendar.
Name this new calendar "Appointments" or any name you'd like.
How to make your appointment calendar public
By default, only you can see new calendars. If you'd like to make your appointment calendar public so that it can be found in a search or embedded on a website, follow these steps:
Find your Appointment calendar in the left sidebar and select Settings and sharing from the options menu.
Under the Auto-accept invitations heading, choose to avoid conflicting meetings or accept them all automatically.
Check the box beside Make available to public if you'd like anyone to be able to add events to your schedule.
If you made your appointment calendar public, choose the amount of access others can have from the menu to the right.
Click Get shareable link to send a link to your friends, family, coworkers, or customers so that they can view your appointment calendar.
How to share your appointment calendar
If your appointment calendar is private, you must share it with anyone you want to have access to it.
To allow others to add an appointment to your calendar, add their email address to the Share with specific people section by clicking the Add people and groups button.
You can restrict access so that only your availability is seen or allow viewing all event details, but to add an appointment, choose Make changes to events or Make changes and manage sharing.
Click the Send button to share a link to your appointment calendar.
It's best to enable viewing only, not changing permission, unless you trust the person you are sharing with. When you permit changing events, every event on your appointment calendar can be altered or removed.
After the setup is complete, your basic booking calendar is visible in your Google Calendar view. Anyone with access can see your schedule and add or make changes if you gave them that permission. The level of access should be more nuanced, which is why it's better to use Google Workspace appointment slots or appointment schedules when possible.
If you need help with general calendar access, our in-depth tutorial that will walk you through all the steps to share or unshare a Google Calendar.
Set up a Google Workspace appointment schedule
Google Calendar appointment schedules allow more control and customization than a personal account or appointment slots. Still, there are some tradeoffs, and we discuss the differences between these two booking features and which you should use later.
Create a new appointment schedule
Click the Create button in the upper-left corner and choose Appointment schedule.
Enter a title that will apply to all appointments in this schedule.
Enter a duration for each appointment. The default is 30 minutes, and the minimum length is 15 minutes.
If your schedule isn't the same every week, click Repeat weekly and select Does not repeat to set the schedule for each week separately.
Choose the start and end times you will be available for each day.
To remove a day entirely, click the circle with a slash to the right of the time to mark yourself as unavailable.
With the basic details in place, click the Next button in the lower-right corner.
More appointment scheduling options in Google Workspace
There are options to fine-tune appointments. The scheduling window is the period when people can book a meeting. The default is to allow meetings to be booked up to 60 days in advance and as late as four hours before the scheduled start time. If that range doesn't suit your needs, you can change it.
Booked appointment settings let you specify a buffer time between meetings, as well as setting the maximum number of bookings per day. The default setting is to include no buffer time and allow every meeting to be booked.
Create your booking page
After setting up a schedule, you can customize the details for your booking page. This is where you control what people see when booking an appointment. You can set a location, specify a phone or video conference method, add a description, and add fields to the booking form.
Click Choose a location to select the type and place of the appointment: Google Meet for a video conference, In-person, Phone call, or None are the options. This can be changed later. A description can be added to share more information with potential attendees, and the text can be styled with bolding, italics, lists, and links.
The ability to change the booking form is a nice touch. Fields for email, first name, and last name are the defaults, but you can collect more information, such as a phone number. If you are concerned about the booking form being abused, check the box beside Require email verification to have a good email address for anyone who schedules an appointment.
Finally, the Booking confirmations and reminders section lets you specify when email notifications are sent to attendees. The default is for one day before the appointment. You can change this and add more reminders. When finished, click the Done button in the lower-right corner.
Sharing your Google Calendar booking page
After you've created an appointment schedule and customized your booking page, you need to let others know about it. You can do this by sharing a link to your booking page. After saving your schedule, a window opens with an Open booking page button and a Copy button to the right.
Click the Copy button to get a link you can share via email, Gmail, chat, and social media. You might also want to post this link on your profile so that anyone visiting can book an appointment.
If you want to see what the booking page looks like, click the blue Open booking page button.
Use appointment slots instead of schedules
Appointment slots are a convenient option accessible to every type of Google Workspace account. However, you can't access appointment slots with a personal account.
With appointment slots, you can mark the times when you will be available, add others that might be involved in the meeting, and send invitations to contacts that need to book an appointment. Follow the steps below to set up appointment slots in your Google Calendar.
If you've used appointment slots before, this will be the default setting in a Google work or school account. This option isn't available to Google Workspace Individual accounts. If you have not, you need to disable appointment schedules to use appointment slots.
Disable appointment schedules
Click the gear icon in the upper-right of your Google Calendar and select settings.
Scroll down to the Appointment schedules section or click that option in the left sidebar.
Uncheck the box beside Create appointment schedules instead of appointment slots.
Click the left arrow in the upper-left corner of Google Calendar (not the browser's Back button) to go back to the calendar view.
Create appointment time blocks
The first step is to create appointment blocks in your Google Calendar.
Open Google Calendar and make sure you're in day or week view.
Click the Create button highlighted in the upper-left corner with a plus symbol.
A menu opens, where you can create an Event, a Task, or Appointment slots.
Fill in a title like "Book this slot" or "Consult with Alan" so people will understand what the button does or what the appointment will be about.
Select the time period and date that you're available.
Enter a duration of an appointment slot. The default setting books time in 30-minute segments.
If you only have a single appointment slot within this time block, click Slots with duration and choose Single slot from the menu.
If this availability is at the same time daily, weekly, or in some recurring schedule, click More options, select Does not repeat, and choose the appropriate cycle.
When you're happy with the appointment block, choose the calendar where the appointment slots should appear, then click the Save button in the upper-right corner.
Add team members or guests
If you want coworkers or project members to be aware of your appointments, this is easy to do and keeps everyone on the same page. Guests are different from the person who would be making an appointment. We'll cover that later.
If you didn't click More options yet, do so now.
Find the Guests tab on the right side of the appointment slots window.
Enter the name of someone on your contacts list in the text box labeled Add guests.
If Google finds the match, click to select that person.
If not, add them by using their email or Gmail address. Type their address and press Enter.
Add as many as you'd like. Each guest receives an invitation and can see any appointment slots in which they are included.
Send invitations to people that need to book an appointment
After setting up appointment blocks, you should let others know your availability. Your Google Calendar won't automatically become visible to people needing to set up an appointment, so you must share the booking page.
In the Appointment slots window, make sure you are in the More options view.
Right-click the link labeled This calendar's appointment page and select Copy link address from the pop-up menu.
You can share this link via email, chat, or social media to let others view your booking page and select from your appointment slots.
Should I use appointment slots or schedules?
Appointment schedules are available to most Google Workspace accounts. Business Starter accounts and personal Google accounts are excluded. Appointment slots aren't available to Google Workspace Individual accounts or personal Google accounts. If you can't use the advanced booking you prefer, choose one of the other methods described above.
If you have a Google Workplace account through your school or work, you can use any of these three appointment calendar types, although you must choose between appointment schedules and appointment slots. In general, appointment schedules are more powerful and versatile. If you have that option, it's the best choice. You'll want appointment schedules for more control of your booking page and for the ability to customize reminder emails.
Appointment slots are nicer than sharing a personal calendar. Sharing a personal calendar is either too permissive, allowing attendees to make changes freely, or too restrictive, requiring back-and-forth communication to find a good time to meet.
Whichever method you use, it's better to use Google Calendar to create an appointment calendar than relying on phone calls and paper calendars to set up your schedule. If you need more control and use a Google personal account, consider getting a Workspace Individual account. With a little setup work, you'll be able to streamline your appointment process and fit in more meetings with less effort.
Conclusion on How to create an appointment calendar in Google Calendar
If you have any query let me know in comment section.