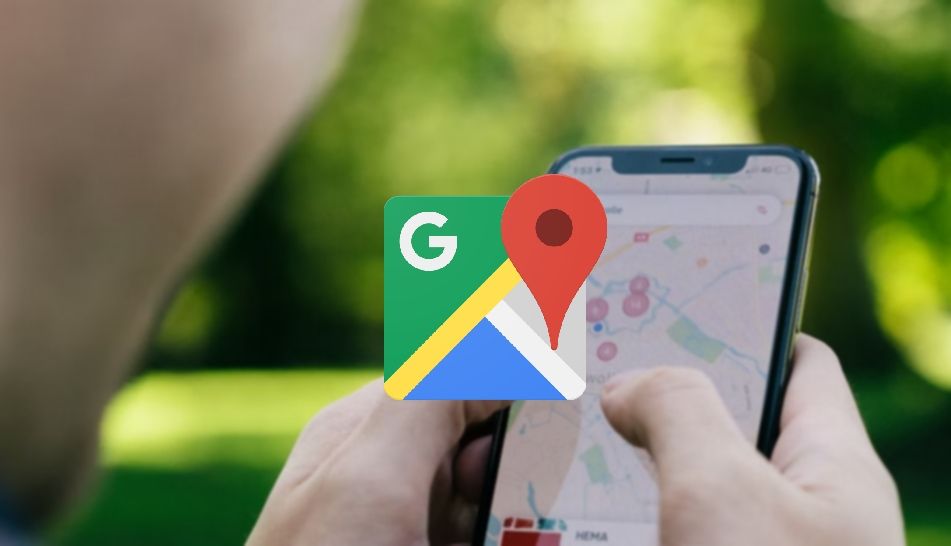 Using multiple stops in Google Maps organizes your trips when you have more than one place to visit. The app automatically reroutes to your next destination instead of making you enter a new one after completion. This feature is a time saver if you frequently visit family and friends or run errands.
You can add multiple locations in Maps from your favorite Android phones, tablets, and computers, although the website functionalities are limited. Also, you can test this feature on iOS devices and make Google Maps your default navigator. If you want to plan better road trips with the multiple stops features, here's how.
How multiple stops work in Google Maps
You can add up to nine multiple stops on Google Maps via the mobile app or website. Maps gives you directions based on the order you input destinations and estimates the total duration of the trip whether you're driving, riding, or walking. You can't use multiple stops if you're taking public transportation. Once you start your trip, Maps uses turn-by-turn navigation to guide you to your destination. You can access a handful of your favorite apps, including Phone, Messages, and Media. If you need to make an unplanned stop, the app lets you add it to your list and rearrange it. Also, you can share your location and directions with third parties to allow them to monitor your movements.
Maps doesn't offer route optimization when you use multiple stops, so it's best to rearrange destinations according to which one's most important. However, you can plan your trips so that you avoid tolls, ferries, and highways. Maps chooses the best route without them. On the web version, turn-by-turn navigation isn't available. You can only create multiple stops, then send the directions to your phone. If your stops include addresses that are typically hard to find, drop a pin in Maps to spot them easily in the future. You can't save your multi-stop route and reuse it in the future.
How to add multiple stops to your Google Maps itinerary
Google Maps is accessible via the web page and mobile app. However, using the app is best because the web version will eventually direct you to the app. The web page doesn't give you turn-by-turn navigation, but you can create stops and send them to your phone for directions. You'll need to sign in to your account for this trick work. Also, the website version may not detect your location if you access it with a phone, even though you have it turned on from your device's or browser's settings menu.
If you haven't already, download Google Maps and proceed with the following steps:
Add multiple stops in Google Maps on the mobile app
Open Google Maps.
Tap the Directions icon.
Google Maps automatically sets your location. If it's not accurate, tap Your location to change it.
Tap Choose a destination to enter your first destination or select it from the recent places you've visited.
Tap the three-dots icon beside Your location. Then tap Add stop.
Tap Choose destination to insert another address. You can repeat this step up to nine times to add stops.
Use the drag icon to rearrange your stops. Tap x to remove a stop from the list.
When you're through, tap Done to save your stops.
Select your transportation mode. Remember, multiple stops don't work with public transit.
Tap Start to reach your stops with turn-by-turn navigation.
Add multiple stops in Google Maps on the website
Open your browser and go to google.com/maps.
Click the Directions icon.
Select your transport mode. Multiple stops don't work with public transit.
Type a starting point or tap Your location to use your current position.
Type your first destination.
Click Add destination to add a stop. To add more stops, repeat this step up to nine times.
Click Send directions to your phone.
Use the provided options to send your routes to your phone via a notification, email, or text message.
How to optimize your multi-stop route in Google Maps
Google Maps can search for highways, ferries, and tolls to avoid them as much as possible. This feature doesn't happen automatically when you create multiple stops, so enable it before you start a trip.
Optimize multi-stop routes in Google Maps on the mobile app
Open Google Maps.
Tap the Directions icon.
Create multiple stops, as illustrated in the above section.
Once you've created multi stops, tap the three dots icon and select Options.
Tap the toggle switches beside the options for avoiding tolls, motorways, and ferries.
To optimize route options from the settings menu, tap your profile icon.
Select Settings.
Scroll up and tap Navigation settings.
Under Route options, tap the toggle switches.
Optimize multi-stop routes in Google Maps on the website
Open your browser and go to google.com/maps.
Create multiple stops using the steps mentioned above.
Click Options.
Under Avoid, select highways, tolls, or ferries.
The Multiple Stops feature isn't perfect yet
Google Maps' multiple stops feature is ideal for planning short trips with no more than nine destinations. If you deliver numerous customer orders, it may not be the best solution for a fully automated process. The absence of route optimization and reusability is a big deal when you have time-sensitive errands to run. For better optimization, look into other navigation and map apps as an alternative to Google Maps.
Conclusion on How to add multiple stops to your commute
If you have any query let me know in comment section.