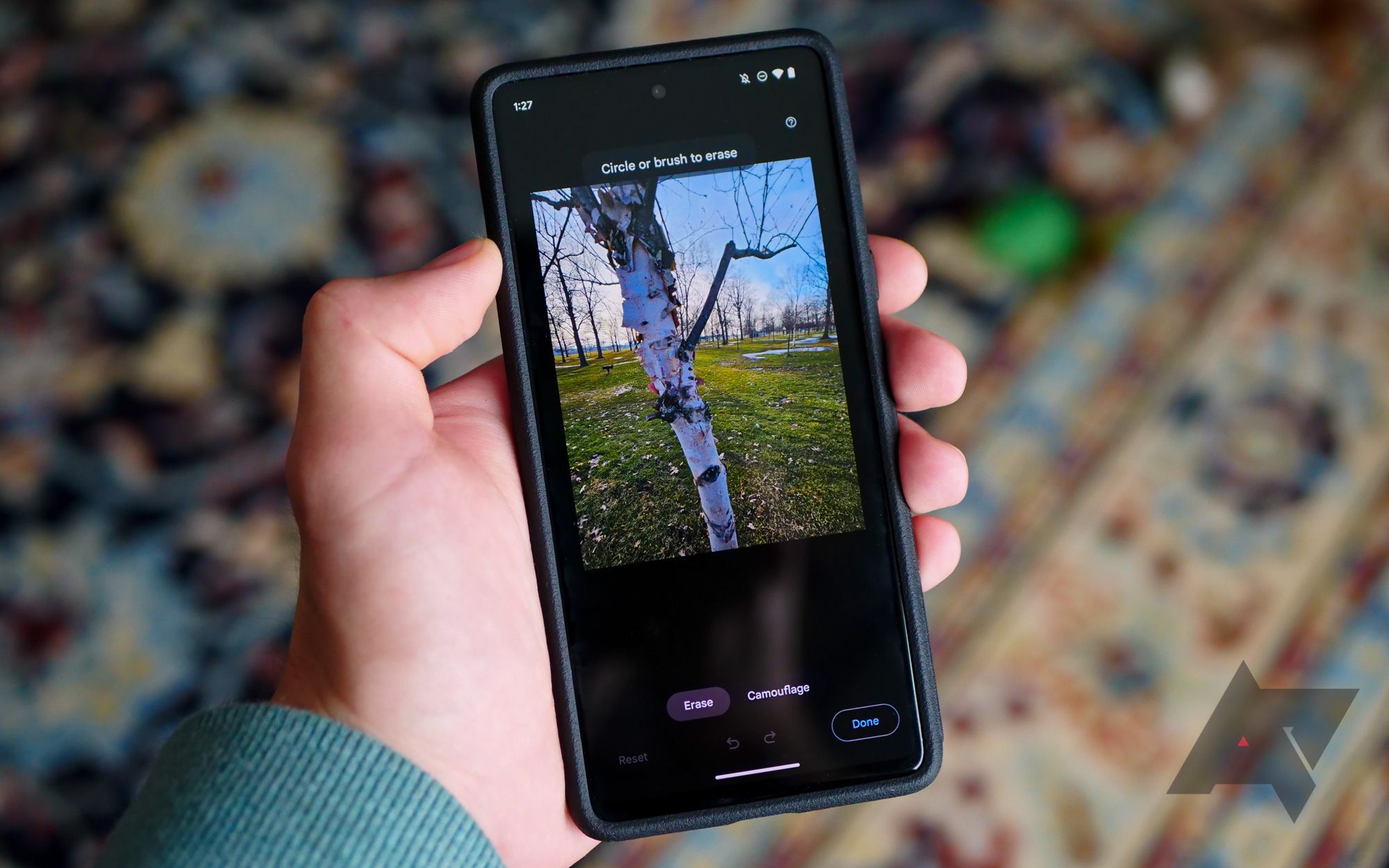 Expect to find it in the Google Photos app soon
Last week, Google announced it would be bringing its previously Pixel-exclusive Magic Eraser tool to more phones including iPhones and other Android handsets. That rollout has now begun, and it means you should soon see the update soon on within the Google Photos app if it's available on your phone.
If you own a non-Pixel Android phone or an iPhone, but you subscribe to Google One, you'll soon find the update landing in your Google Photos. If you own an older Pixel device that doesn't feature a Tensor chipset, you'll now get the feature without having to have a subscription to Google One. Previously, the feature has been exclusive to Tensor-powered Pixel devices, but that's changing with this update.
To check whether you have the feature yet, head to any photo in your Google Photos Library, tap Edit and look under Tools. If it's available for you, it'll say Magic Eraser with a Google One logo on the right-hand side. You may also find it appears at the beginning of the Suggestions menu in Google Photos.
Magic Eraser running on the Samsung Galaxy S23 Ultra
First shared by the Google News telegram account, we've seen the feature on at least two Samsung Galaxy S23 Ultra models today, but it hasn't rolled out to all devices as we've yet to see it arrive on the Oppo Find N2 Flip or specific iPhone models that members of the Android Police team have. This appears to be a server-side update, and it's available in Google Photos v.6.24. You'll have to wait until the update appears for you as there isn't a way to force the new feature onto your phone.
Conclusion on Google's Magic Eraser is now here for non-Pixel Android phones
If you have any query let me know in comment section.