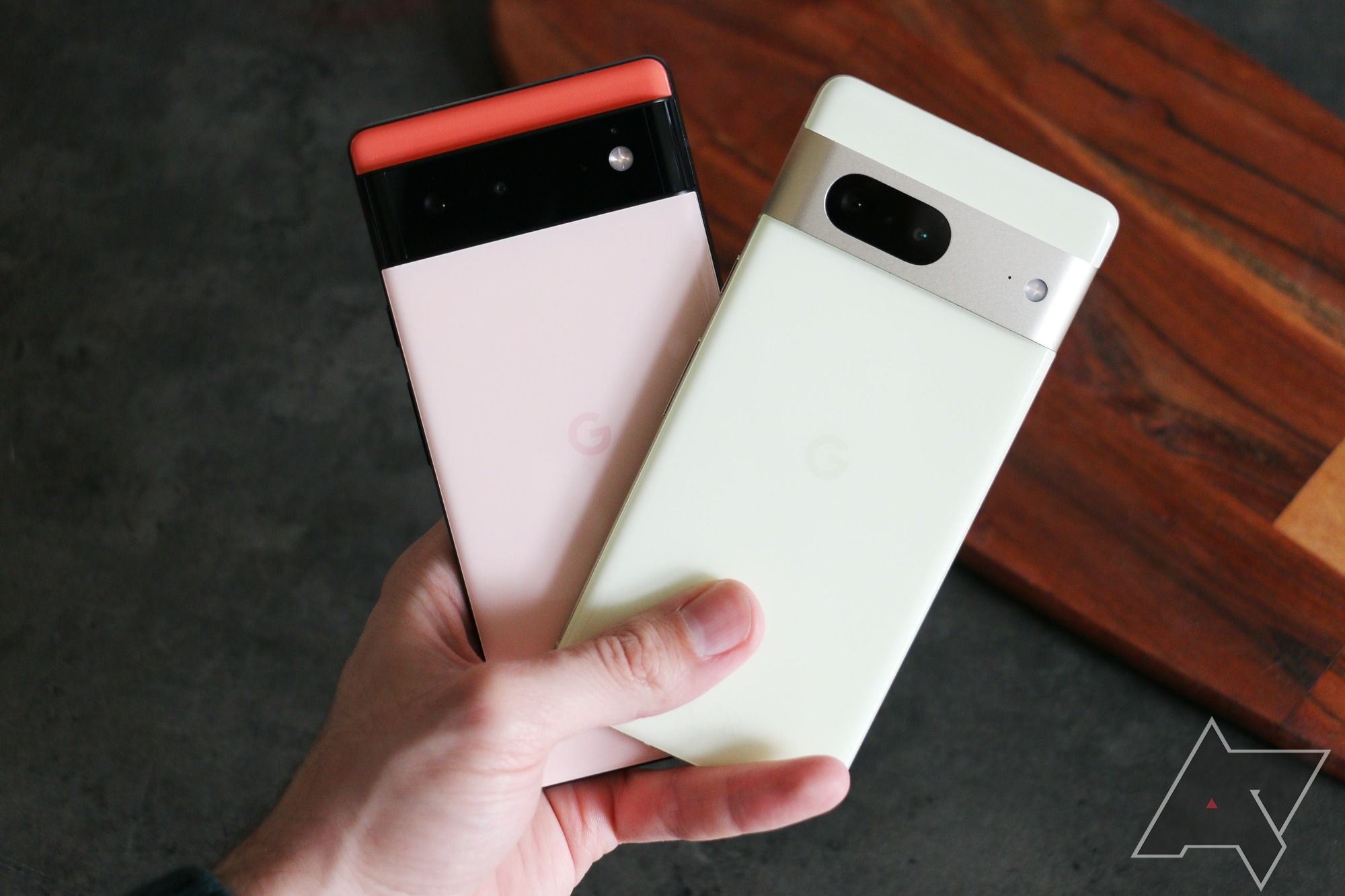 The March security patches and system update is ominously still missing
Against our expectations, the Pixel March Feature Drop didn't drop yesterday. Google usually publishes its security patches and quarterly feature drops on the first Monday of every month, gracing all the latest phones including the Google Pixel 7 Pro, but this doesn't seem to be the case this time around. We don't know the reason for the delay, but it's clear that the company already has marketing ready to go for its latest Pixel Feature Drop. A changelog detailing some of the highlights has leaked out.
A Redditor on the Google Pixel Subreddit got their hands on marketing materials for the Feature Drop. In it, a few highlights are listed for both Pixel phones and the Google Pixel Watch. The Google Pixel 6 and 6 Pro will receive the same faster Night Sight that was first launched with the Google Pixel 7 and Pro, though only proper testing will show if their capabilities can truly compare to the new series. The changelog also reveals that Health Connect is coming to the Pixel 6 and newer as a pre-installed app, making it easier for your fitness tracking apps to communicate with each other using a secure and private environment. This is something that might even make it to all Android phones with Android 14.
All currently supported Pixel phones now have the Direct My Call capabilities that were introduced with the Pixel 7 series. This feature automatically shows you all menu options on calls with select businesses, making you avoid listening to all the spoken instructions in the menu. The Magic Eraser is also coming to all Pixel phones, though we knew that already — Google announced during MWC 2023 that Magic Eraser is now also available for anyone subscribed to Google One, including on the iPhone.
As for the Pixel Watch, the March Feature Drop adds fall detection. It automatically recognizes when you fall, checks if you're responsive, and calls emergency services for you if you're not. The watch is also able to differentiate between serious falls and tumbles, reducing the likelihood of false alarms.
These are likely just the highlights that are more tenable for the majority of users. We presume that at least a few of the features discovered in the preceding QPR beta program will make their way into this release, too. This is particularly true for small tweaks to the notification shade, like a bigger clock, and slight tweaks to the layout and padding of the Pixel Launcher.
It's still unclear when the new features will finally hit phones, but given that this is the March Feature Drop, we would hope that Google will make it available sooner rather than later.
Conclusion on Google's changelog for the March Pixel Feature Drop has leaked out
If you have any query let me know in comment section.