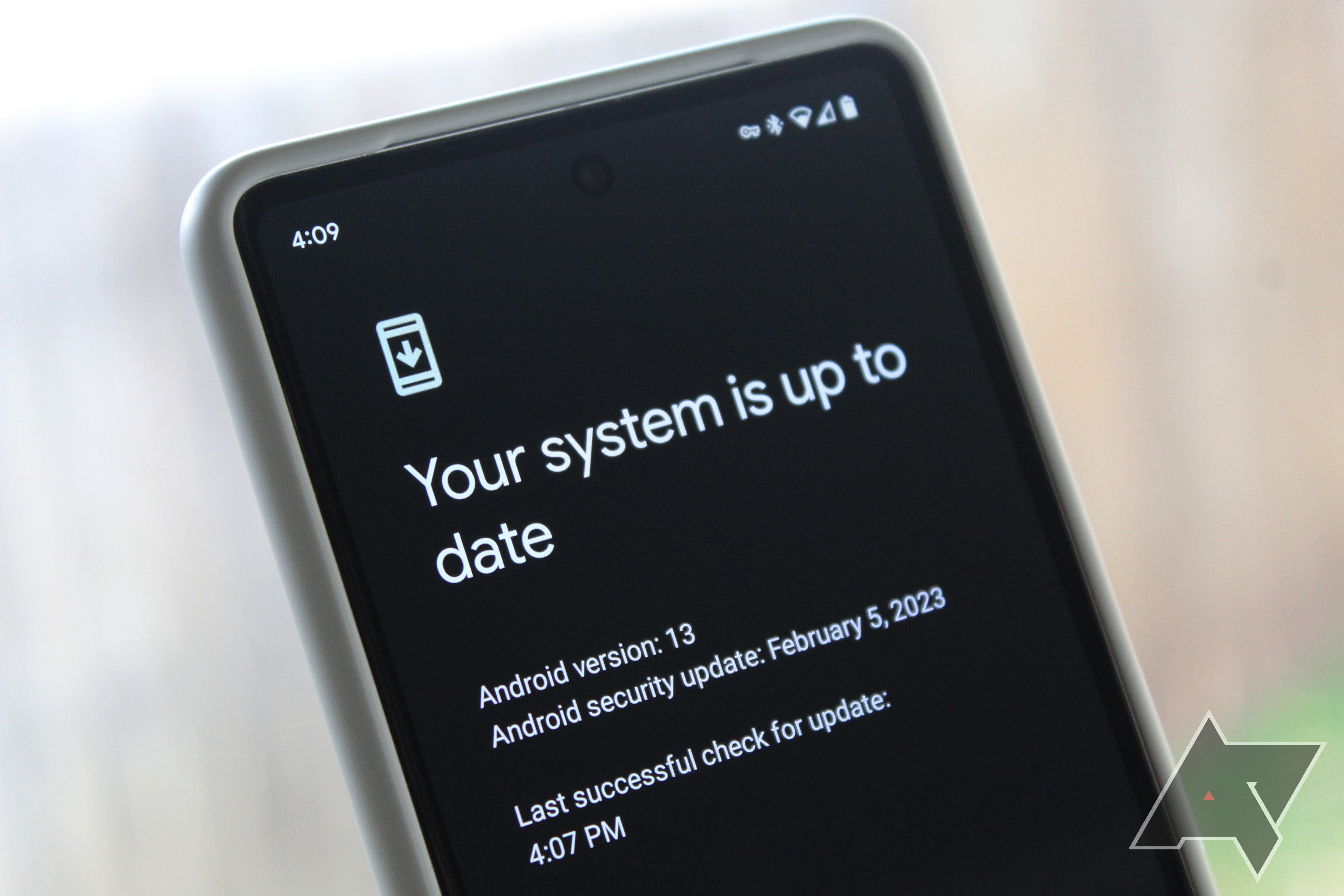 If you're anything like us, you've spent the last few days hammering the "Check for update" button on your Pixel 7. We assumed Google would drop its much-anticipated March Feature Drop for its smartphones this week, as these updates usually appear on the first Monday of the month, but Monday came and went with just a simple security bulletin. Even with no sign of a patch, it hasn't stopped the company from promoting an upcoming Android 13 QPR3 beta set to arrive sometime next week.
The company shared a notice on the official Android beta subreddit to current testers, alerting anyone running QPR2 Beta 3.2 that they'll need to opt out of the program in order to receive a stable upgrade to this month's official release. If testers don't opt out before March 13th — that's Monday, for those keeping track — they'll automatically receive Android 13 QPR3 Beta 1 sometime next week.
This process is a little different than usual, so if you do choose to exit the beta track here, it's important to follow Google's steps closely. The company says that anyone looking to move to the stable March build once it arrives should opt out of the program, ignore the downgrade OTA that gets sent to their Pixel, then wait for the stable March build to arrive shortly. That allows users to avoid wiping their phone — a necessity when downgrading between beta and stable.
Meanwhile, if the QPR3 beta does reach your phone next week, ignoring it and opting out remains possible as well. This wording seems to imply that QPR3 Beta 1 could be sent out to users before the stable March build, though we'll have to wait through the weekend to see how things really play out.
And hey, don't let this convoluted process make you ignore the news that QPR3's beta is actually happening. When Google first announced its continuation of Android 13's beta program, the fine print specified its QPR series would end in March, with a transition to Android 14 to come sometime thereafter. That migration could still happen — that wording remains on the beta site, after all — but with today's announcement, a QPR beta ahead of the June Pixel Feature Drop is officially confirmed.
As for March's update, this ongoing delay is now set to stretch into its second week. If you're feeling jealous of your Samsung-owning friends, perhaps Google's leaked changelog can bring you some amount of solace as we head into the weekend.
Conclusion on Google confirms Android 13 QPR3 Beta 1 for next week, while March drop remains MIA
If you have any query let me know in comment section.