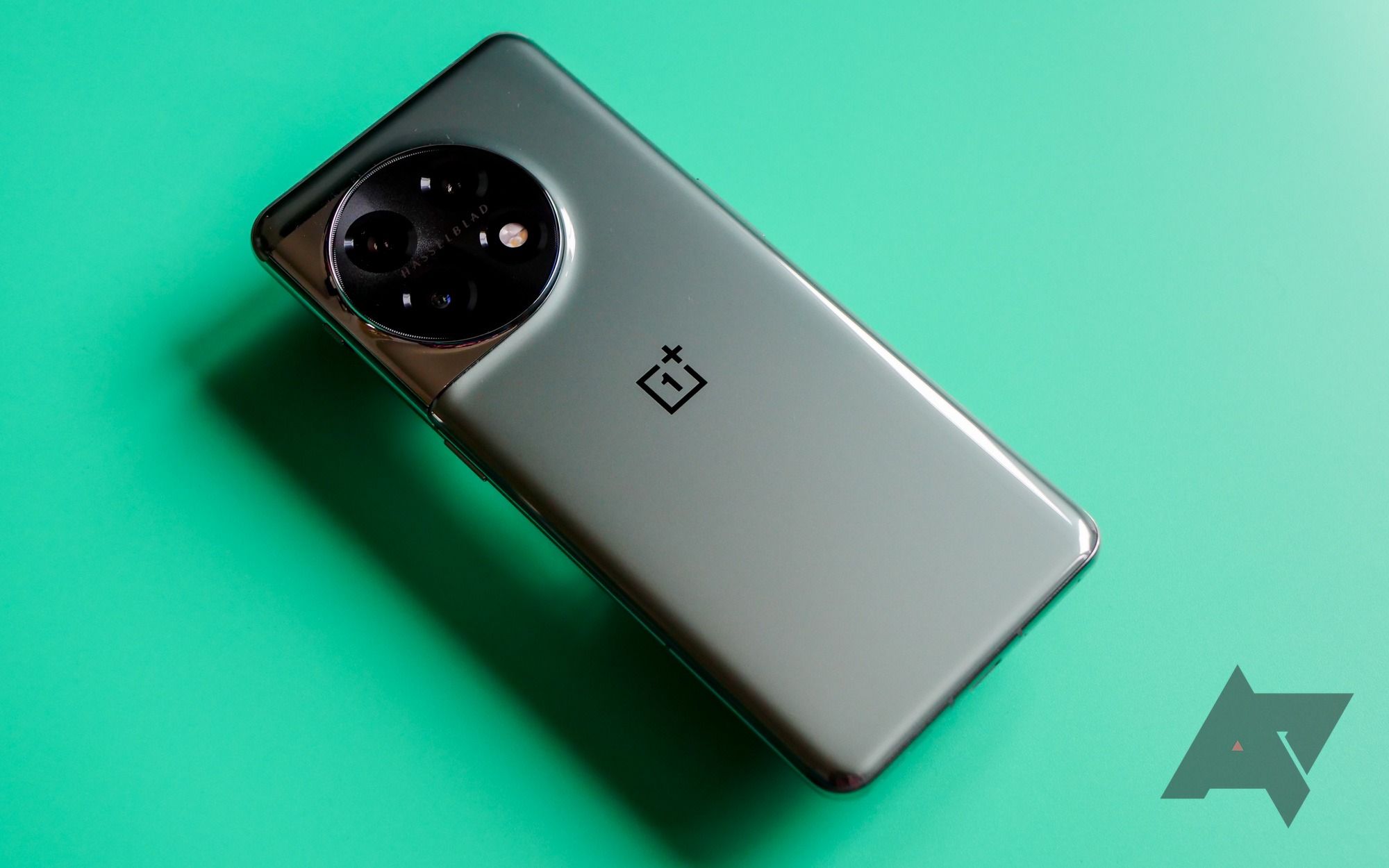 The 256GB model could be yours for just $600 if you activate it today
OnePlus 11
The OnePlus 11 is barely a month old, and you can already save $200 on its 256GB variant. This storage option comes with faster RAM and ROM modules that help the phone feel even snappier than the 128GB model. At just $600, you're better off getting the 256GB model of the OnePlus 11.
The OnePlus 11 is the first OnePlus flagship in a long time to impress us with its value-for-money package. You get a lot of phone, even at its full MSRP of $700, giving many of the top Android phones a run for their money. But the deal gets even sweeter with the OnePlus 11's new discounted price. You can save a flat $200 on the 256GB storage variant of the OnePlus 11 with Best Buy activation, with the phone costing you just $600 for the unlocked variant.
You can also save a cool $150 on the base 128GB model for a final price of only $550, which is frankly a bargain when you compare it with the competition. However, we suggest that you spend the extra $50 for the 256GB variant, as it gets you faster RAM and storage, making the phone feel even faster.
To grab this discounted price, all you have to do is activate a line via Best Buy. The store supports all major US carriers, so moving your existing connection to the new OnePlus 11 shouldn't be an issue, especially when you're saving so much on the phone.
Why we love the OnePlus 11
We have spent a lot of time using the OnePlus 11 and can say that it's really hard to kill the phone's battery in a single day — it's that good! And that's with the display set to refresh at 120Hz and with the super-sharp QHD+ resolution enabled. Not to forget, that massive Dolby Vision-enabled display is a treat to watch in itself.
And when you run out of juice, the included 80W charger (100W internationally) can top it up in a matter of minutes. It almost makes you forget that there is no wireless charging on offer here. You're saving on the charger as well since you don't need to purchase one separately, as is the case with many flagships from Samsung and Apple these days.
At this discounted price, the OnePlus 11 with its flagship Snapdragon 8 Gen 2 processor is a steal. While the closely priced Google Pixel 7 does come with a better camera and wireless charging, the OnePlus flagship nails it on every other front, be it a higher-res QHD+ 120Hz LTPO display or a four-year Android update commitment.
If you've been eyeing a flagship-class phone that doesn't burn a hole in your pocket, the OnePlus 11 is a perfect bet right now.
Conclusion on Get the OnePlus 11 for $200 off, just a month after launch
If you have any query let me know in comment section.