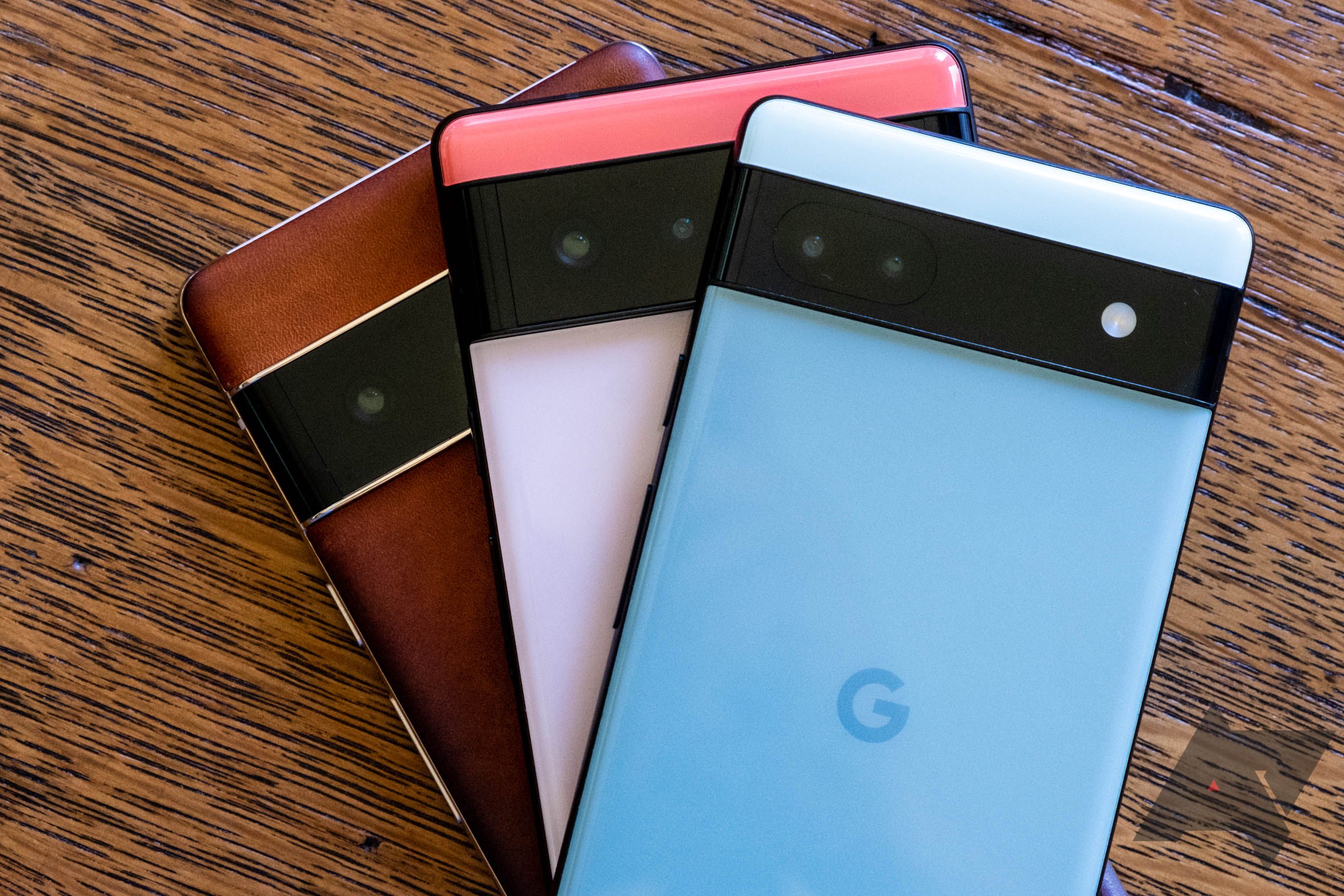 Google's bringing blue back, baby
The best Android phones come in the best colors. If I said that sentence out loud, it would be through gritted teeth. Google's had a checkered track record on this, but to be fair, both Pixel 6 and 6a series had wonderful green options and the 6's Kinda Coral was pretty special to us. But we may be headed back to the future on the colorimeter with the Pixel 7a on its way.
Kuba Wojciechowski, a kinda-sorta leaks blogger of more recent fame, is reporting that the Pixel Buds A-series is getting a new "sky blue" color to join the existing Charcoal, Clearly White, and Dark Olive options.
Arguably, the bigger revelations here are that the Pixel Buds Pro (existing colors include Charcoal, Coral, Fog, and Lemongrass) will be getting a "similar" blue. Wojciechowski makes it clear that neither Pixel Bud product will be updated to any extent besides the color.
In addition, the supposedly ceramic-bound Pixel 7a will also get in on the fun with an "Arctic Blue" colorway. This blue wave could be confirmed with announcements to be made at Google I/O 2023.
Looking back, the original Pixel from 2016 supplemented the predictable black and white options with a very bold Really Blue. Then it faded down the blueness with the Pixel 2, coming up with something of a Kinda Blue instead. Since then, barring a limited edition Pixel 4a and its paltry periwinkle of a Barely Blue, we haven't seen the company go back.
But hey, if you need a break from Samsung's streak of green and purple, you might want to stay tuned.
Thanks: Moshe
Conclusion on Forecast calls for blue skies with Pixel 7a and Pixel Buds color options
If you have any query let me know in comment section.