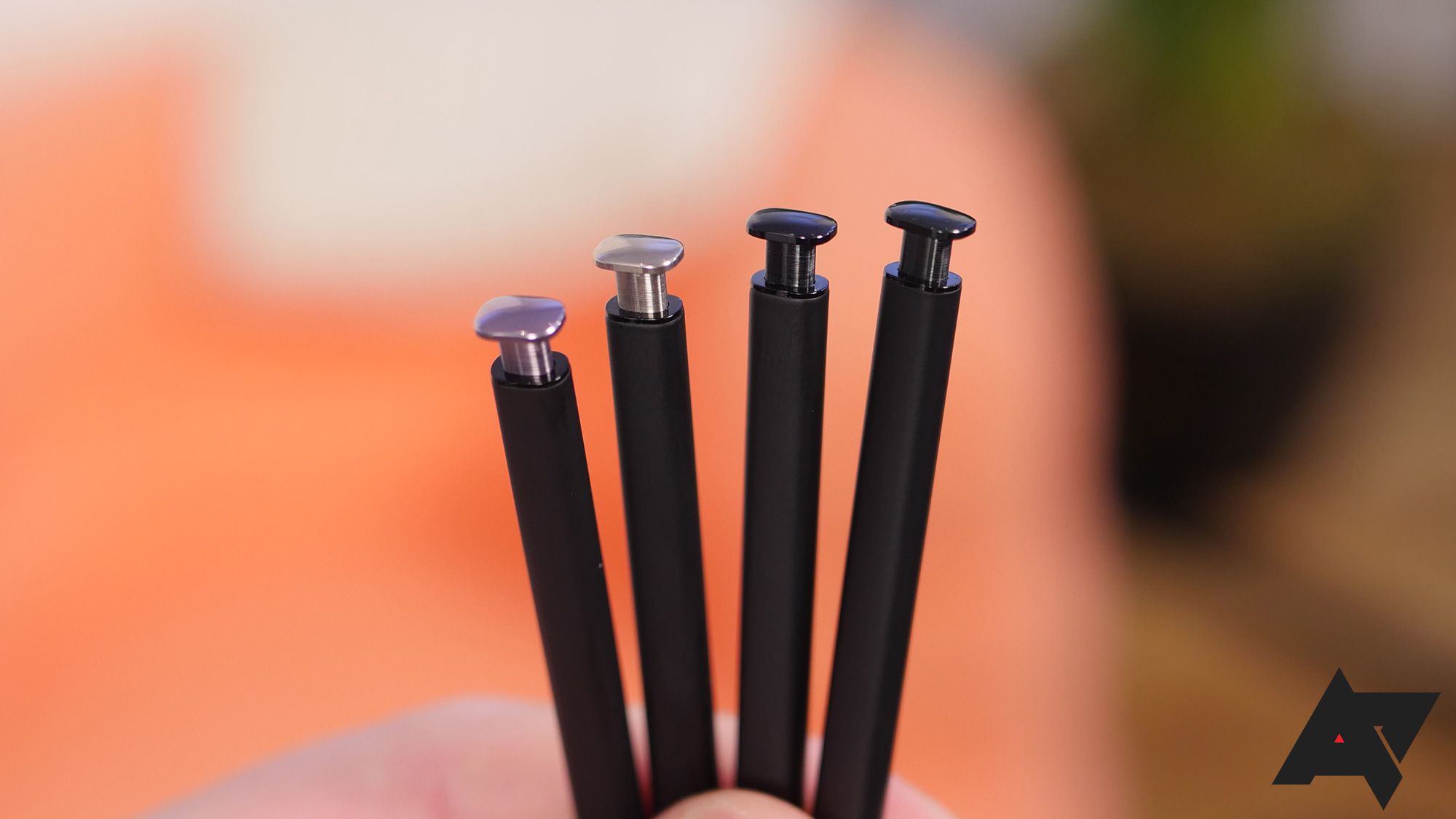 Quick answer: Yes, Samsung sells replacement S Pens on its site for $50.
The Galaxy S23 Ultra is the third S-series phone compatible with the S Pen and the second equipped with one out of the box. The Pen needs to be small to fit inside your phone, but that also makes it easier to lose. No matter how careful you are, some people will inevitably misplace the stylus. If that happens to you, what comes next? Thankfully, arranging a replacement isn't difficult.
Can you replace the Galaxy S23 Ultra stylus?
Samsung sells replacements on its site for $50, available in the phone's four primary colors: Phantom Black, Cream, Green, and Lavender. That's great for most customers who purchased one of these colors, but it leaves those of us who bought a Samsung-exclusive color in a difficult position.
If you have a Red or Graphite S23 Ultra, the Phantom Black S Pen should be fine as a replacement, given that these two colors have matte black frames. But the Blue and Lime colors have glossy silver frames, and none of the replacement S Pens available cater to that. So if you have one of those two phone variants and lose your S Pen, you'll probably have to contact Samsung support and hope they can help.
Something else to note is that these replacement S Pens will likely be available through Amazon eventually, as has been the case with the S22 Ultra and other phones that precede it. Hopefully, they will be available soon.
What about the S Pen Pro?
If you like using an S Pen across multiple devices, the best option is an S Pen Pro. While it can't replace the portability of the built-in stylus, its increased size makes it more comfortable for extended use, and it has all the same features as the one included with your S23 Ultra. It even has a foldable mode, making it compatible with the Galaxy Z Fold 3 and Fold 4. The only downsides are the practicality of storing it and the fact that you'll need to recharge it with a USB-C cable. Otherwise, it's a solid option that excels at multi-device use and extended writing sessions.
Finding your S Pen
$50 is no small amount, so while being able to replace it is a good thing, you should do everything possible to ensure you don't need another S Pen in the first place. Luckily, your S23 Ultra has a built-in software feature to make losing your S Pen more difficult.
The S23 Ultra has a system that can warn you if it thinks the S Pen has been left behind. For instance, if the stylus is removed from the device when you lock the phone and start walking away, your S23 will buzz and ask if you have the S Pen on your person. Enabling this feature is easy:
Open Settings, scroll down to Advanced Features, and open the menu.
In this menu, find the S Pen sub-menu and open it.
Toward the bottom of the page is a More S Pen settings menu. Open it.
Find the Warn if S Pen is left behind option, and toggle it on.
With that, your S23 Ultra will alert you if it believes the S Pen has been left behind somewhere. It isn't a perfect system, but at least it reduces the likelihood of misplacing the stylus. Otherwise, getting a replacement is hassle-free, as long as you don't mind giving Samsung $50 more.
Galaxy S23 Ultra S Pen
The Galaxy S23 Ultra is a Note in everything but name, and that's down to the inclusion of the S Pen. The S Pen makes these phones stand out from everything else, and you will want to get it back if you misplace yours. Samsung sells replacement S Pens, which means getting a new one is easy.
Samsung S Pen Pro
The S Pen Pro is Samsung's answer to the Apple Pencil, using a larger design to make it more comfortable for extended use. It's compatible with any S Pen-enabled phone, tablet, or laptop, including foldables. If you want one S pen to rule them all, this is the one to buy.
Conclusion on Can you replace the Samsung Galaxy S23 Ultra's S Pen?
If you have any query let me know in comment section.