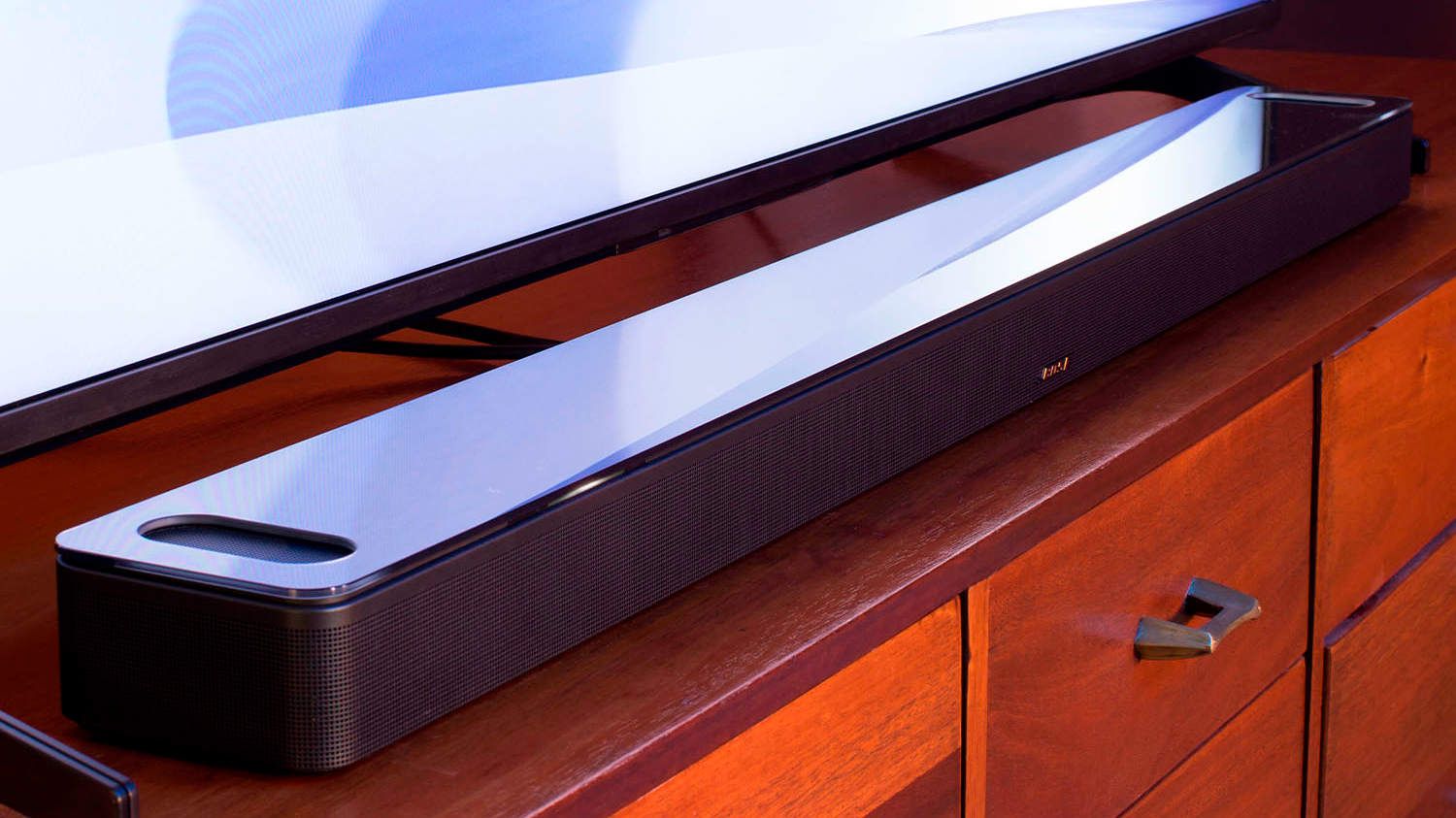 The Bose Soundbar 300, 600, and 900 can be yours at a sweet discount
Source: Bose
We all love kicking back and watching a good movie or two, so having a great soundbar for your favorite Android TV box is essential, especially when you want to be able to fully immerse yourself in the world you're watching. Luckily for us, there are a few fantastic Bose soundbars that are currently down to their best prices, making it the perfect time to grab one.
Bose Smart Soundbar 300
One of our favorite Bose soundbars that's currently on sale is the 300 model. The soundbar is only $400 right now, down from its MSRP of $450. The model supports multiple connectivity options, including Wi-Fi, Bluetooth, HDMI, and Optical and comes with voice control for Alexa or Google Assistant. The device uses five full-range drivers to deliver clear and crisp sound in your entire room, making it the perfect addition whether you like streaming movies, playing video games, or watching TV.
Bose Smart Soundbar 300
This Bose Smart Soundbar 300 model is now available for the best price we've seen it for and you can pay $400 to get it, a $50 discount. You can use it to stream music from your phone via Bluetooth, use your home Wi-Fi network, and so on.
Bose Smart Soundbar 600
Another great Bose soundbar that is available for its best price is the Bose Smart Soundbar 600 model. This one usually costs $499, but you can get it for $449 right now. The soundbar offers Dolby Atmos and uses proprietary TrueSpace technology for an impressively immersive experience. You can use Alexa or Google Assistant to voice control your device, but you can also do that with the Bose Music app.
Bose Smart Soundbar 600
Save $50 on your brand new, super impressive Bose Smart Soundbar 600. By integrating it with your Alexa or Google Assistant system, you can use your voice for complete smart functionality. The sound is amazing and you'll get to dive into whatever world you're interested in watching.
Bose Smart Soundbar 900
Another deal we have to mention is the Bose Smart Soundbar 900, which is currently among the best soundbars that are on the market. Now down to $750 from $900, it's a great purchase. While this isn't the best price we've seen for this model, it's still a good discount.
Bose Smart Soundbar 900 with Dolby Atmos and Voice Assistant (Black)
The Smart Soundbar 900 from Bose provides incredible surround sound and Dolby Atmos spatial tuning for a fantastic experience.
Conclusion on Bose's excellent Alexa-equipped soundbars drop to lowest price again
If you have any query let me know in comment section.