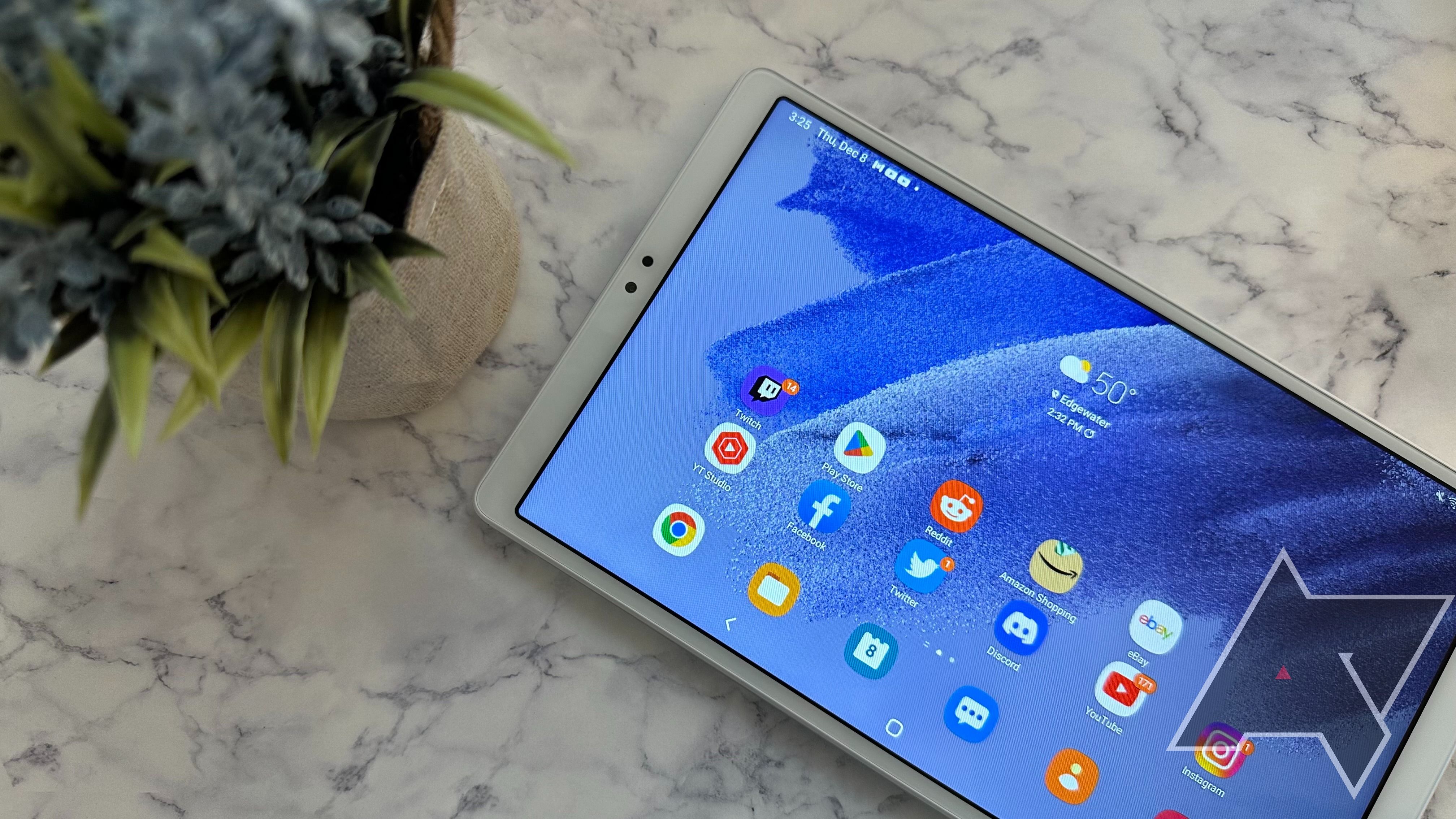 Keep that 8.7-inch screen protected
We know that the best use for the Samsung Galaxy Tab A7 Lite is for watching your favorite content since it's not powerful enough to do much else; however, getting the best experience on your 8.7-inch display means you need to keep it from getting scuffed up.
Tempered glass screen protectors are some of the best ways to protect the screen on your tablet, and when you pair them with one of the best Samsung Galaxy Tab A7 Lite cases and covers, your tablet will be ready for anything you throw its way. Here are the best Samsung Galaxy Tab A7 Lite screen protectors.
Source: Spigen
Spigen GlasTR Slim for Galaxy Tab A7 Lite
Editor's Choice
Spigen's GlasTR Slim has an excellent oleophobic coating that keeps fingerprints from smudges on your screen, so you can see everything clearly. Plus, it's slim enough and has a perfect edge-to-edge fit, making it work great with any case or covers you have for your Galaxy Tab A7.
Source: Otterbox
Otterbox Alpha Glass for Galaxy Tab A7 Lite
Premium Pick
Thanks to being completely clear, scratch-resistant, and shatter-resistant, Otterbox's Alpha Glass screen protectors have just as great of a reputation as their heavy-duty cases. Your Galaxy Tab A7 Lite screen will be the most protected when you slap this protector on. 
Source: Supershieldz
Supershieldz screen protector for Galaxy Tab A7 Lite
Best Value
If you have multiple A7 Lites or just want extra protection when needed, this Supershieldz 3-pack offers a ton of value. The protector's slightly rounded edges make the glass feel smooth, and your finger won't get snagged by accident while swiping near the protector's edge. 
Source: Procase
Procase Screen Protector for Galaxy Tab A7 Lite
The Procase screen protector for Galaxy Tab A7 Lite comes with a fantastic bubble-free installation guide to ensure your display looks clear right with the first application. Plus, the smooth edges of the tempered glass make it so your fingers don't get caught up when you're swiping around.
Source: iVolver
iVoler Screen Protector for Galaxy Tab A7 Lite
The tempered glass screen protectors from iVoler are clear, thin, and go edge-to-edge, making it well worth picking up this pack of two. While it also comes with a camera protector, we can't say those are worth using. Still, this package includes two if you want to use them. 
Source: Jetech
Jetech Screen Protector for Galaxy Tab A7 Lite
With Jetech anti-scratch technology, these screen protectors shouldn't pick up any scratches and scuffs, keeping your screen clear. Plus, it comes in a pack of two, so you'll have a backup if you need it.
Keep that screen protected from scratches

Like many of the best cheap Android tablets, the Galaxy Tab A7 Lite is affordable but also a bit more vulnerable to damage than higher-end models — so protection is a must. Spigen's GlasTR Slim is a great screen protector for your Galaxy Tab A7 Lite because the oleophobic coating really helps keep your fingerprints from messing up your screen — enjoy Netlifx without any smudges getting in your way.
The Otterbox Alpha Glass is a little pricey compared to other offerings on our list, but the advantage of being scratch-resistant and shatter-resistant makes it one of the most durable screen protectors you can buy. After all, accidents happen.
Lastly, sometimes buying in bulk is the best way to get the most value, and the Supershieldz 3-pack has that in spades. Those rounded edges will help prevent your finger from catching on the ends of the screen protector. Also, having extra on hand or being able to put a quality screen protector on more than an A7 Lite is a huge bonus.
Conclusion on Best Samsung Galaxy Tab A7 Lite screen protectors
If you have any query let me know in comment section.