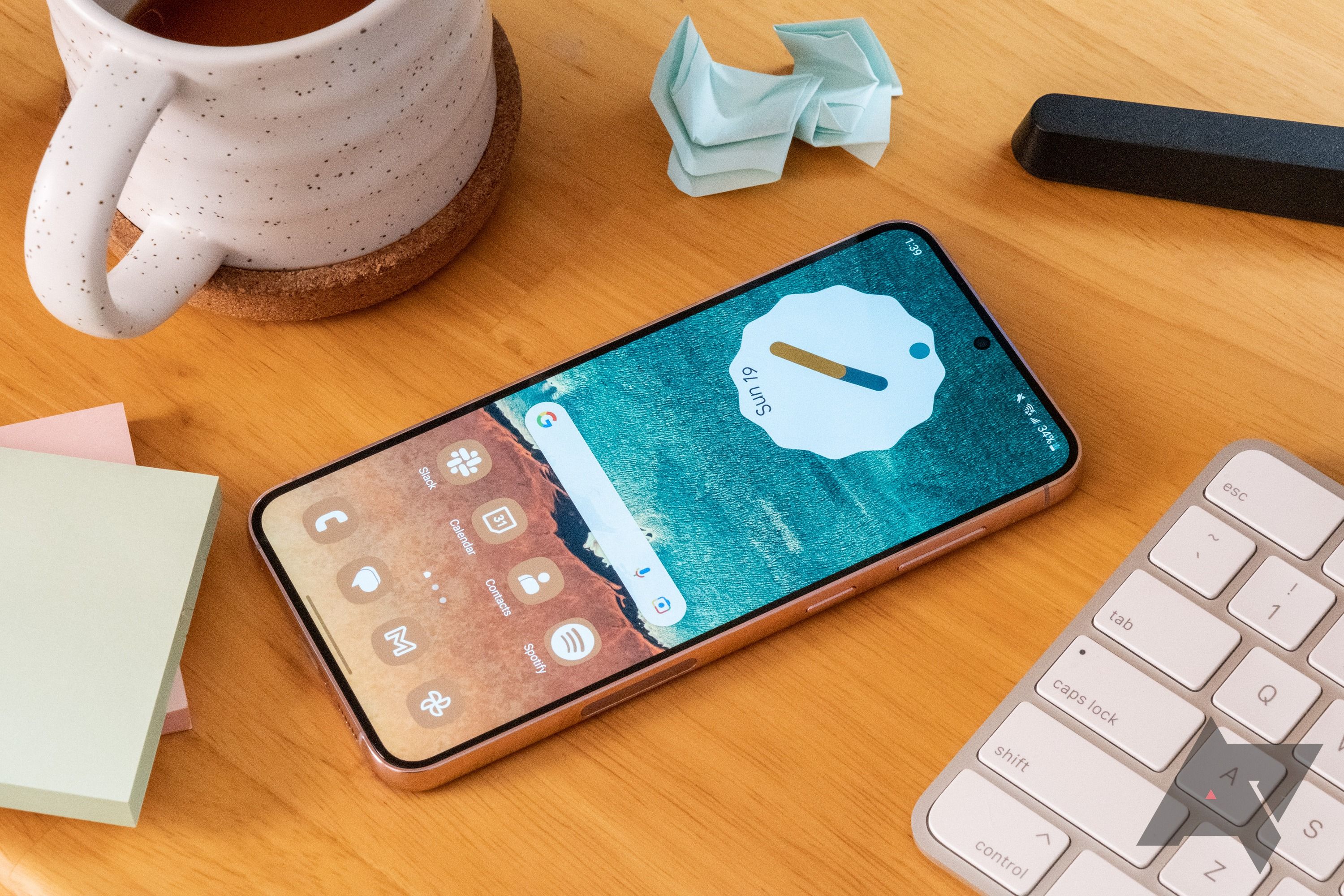 Defend your gorgeous Galaxy S23+ screen against scratches and scuffs
Samsung's Galaxy 23+ packs in such an impressive and attractive screen that you'll want to make sure you keep it looking its best with a screen protector. Even though the Galaxy S23 lineup now uses incredibly tough Gorilla Glass Victus 2 to protect against drops on some of the roughest surfaces, it's still vulnerable to scratches and smudges.
That's where a good screen protector comes in, but it can be tricky to find the right one. The best screen protectors should defend your Galaxy S23+ against bumps and scrapes without detracting from the bright, vivid AMOLED display or interfering with the fingerprint sensor or touch sensitivity. They should also be reasonably affordable and comfortable to use without attracting fingerprints or smudges. You'll find some of the best picks below to ensure your Galaxy S23+ has the best protection nearly right out of the box.
Supershieldz Screen Protector for Galaxy S23+
Editor's Choice
Made from 9H hardness tempered glass, Supershieldz screen protectors offer maximum scratch protection for your Galaxy S23+ without affecting the clarity or touch sensitivity of your screen. The 2.5D rounded edges are comfortable on the fingers, which makes a big difference on the large 6.6-inch AMOLED screen. The glass is also treated with a hydrophobic and oleophobic coating to resist sweat and fingerprints. Best of all, you get three glass screen protectors in this kit, and they remove with no residue, so you'll have no problem swapping them out when it's time to freshen up your screen.
OtterBox Alpha Flex Blue Light Guard
Premium Pick
OtterBox is well known for its lineup of protective cases, but the company also makes some great screen protectors. The Alpha Flex Blue Light Guard is a unique pick since it not only protects your Galaxy S23+ from impacts and scratches — it also protects you from microbes and blue light. While you may not think a TPU film will offer the same protection as tempered glass, OtterBox knows protection, and this specially formulated film feels like glass while offering superior scratch protection and lasting antimicrobial properties, so you won't need to worry about any nasty stuff living on your S23+ screen.
Ailun Glass Screen Protector for Galaxy S23+
Best Value
Ailun's protection kit for the Galaxy S23+ includes a pack of three tempered glass screen protectors plus three covers for the camera lenses on the flip side of your smartphone. The screen protector offers everything you'd expect from tempered glass, with maximum protection against dust, scratches, and shocks that won't impact the clarity or brightness of your screen, plus an oleophobic coating against fingerprints. A one-piece module fits over the main cameras to provide similar protection for your protruding lenses without getting in the way of your photos.
Case-Mate FlexiShield for Galaxy S23+
Case-Mate's FlexiShield provides surprisingly heavy-duty protection for a polymer film, defending against shatters, scratches, and smudges without impacting touch response or clarity. It also won't get in the way of your selfie camera or any of the sensors on the front of your Galaxy S23+, including the under-display fingerprint sensor. As you might expect from a film made by Case-Mate, it's also fully compatible with just about any case, and the package includes everything you need to install it with a perfect fit.
IQShield Screen Protector for Galaxy S23+
IQShield's screen protector film boasts an anti-bubble adhesive that will help ensure a smooth installation, along with high touch response accuracy and a material that won't yellow over time. While film protectors aren't nearly as durable against impacts as tempered glass, the Galaxy S23+ already has some of the best impact-resistant glass ever created. Film protectors like this fill in the gap by focusing on offering the best scratch and smudge resistance possible.
Spigen Glas.TR EZ Fit for Galaxy S23+
Spigen's claim to fame for its Glas.tR EZ Fit tempered glass screen protector is just how easy it is to install. This two-pack includes an installation frame designed specifically to fit the front of the Galaxy S23+ and lay the screen protector down with near-flawless alignment. Once it's on your phone, the 9H hardness glass offers excellent clarity and protection against impacts and scratches, along with an oleophobic coating to ensure fingerprints won't stick around for long.
Mr. Shield Screen Protector for Galaxy S23+
With three tempered glass screen protectors in a package that costs less than a quick lunch, Mr. Shield is one of the most affordable options out there. However, don't be fooled by the low price tag, as these are made from super-tough 9H hardened Japan Glass that offers excellent scratch resistance, plus a smooth feel with an oleophobic coating that won't leave fingerprints or smudges behind. These glass screen protectors promise 99.99% HD clarity and touch accuracy and won't get in the way of your Galaxy S23+ fingerprint sensor.
Skinomi Matte Screen Protector for Galaxy S23+
The Galaxy S23+ offers one of the brightest screens on any smartphone, so you can normally see it even on a bright sunny day — at least under ideal conditions. Unfortunately, that bright screen is also pretty glossy, so the wrong lighting can get in the way. That's where Skinomi's Matte Screen protector comes in. With a specially formulated anti-glare material infused into the film, it can significantly cut down screen glare in bright environments. The flexible material resists scratches and also features self-healing technology to make minor scratches disappear.
iVoler Screen Protector for Galaxy S23+
Once you've got solid protection for your Galaxy 23+ display, you may be tempted to go without a case, especially if you've opted for one of the more colorful finishes. While the glass back of the S23+ is pretty durable, it's still important to protect the cameras, especially now that they protrude individually. That's what iVolver's kit does, with three tempered glass screen protectors plus a set of "Night Circle" film protectors for each camera lens. These not only keep your lenses from getting scratched and smudged, but they also enhance night photography by reducing glare and lens flare.
Armor Suit MilitaryShield for Galaxy S23+
Armor Suit's MilitaryShield is designed to keep your Galaxy S23+ screen looking as pristine as the day you took it out of the box. Made from Ultra HD Clear TPU film, it's optically clear and won't yellow over time while reducing dust, oil, and fingerprint smudges. In addition, it includes a hassle-free installation kit for easy application.
amFilm Tempered Glass Screen Protector for Galaxy S23+
amFilm's Tempered Glass screen protector offers super scratch-resistant 9H hardness glass to protect your Galaxy S23+ display against everything from drops and bumps to scratches and smudges. The glass comes embedded in a plastic frame that lets you perfectly align it onto your phone in under 60 seconds. The package also includes a pair of camera lens protectors to keep your lenses clean and scratch-free.
Mous Resistant Hybrid Glass Screen Protector for Galaxy S23+
The Mous Resistant Hybrid Glass Screen Protector for the Galaxy S23+ goes beyond the usual tempered glass screen protectors by offering impact-absorbing material. Although you still get two hybrid glass protectors in the package, you may never need the second one as it's designed to survive multiple drops without cracking or shattering. It's also coated to repel water and oil, so fingerprints, sweat, and rain won't be a problem.
Spigen NeoFlex for Galaxy S23+
Spigen's NeoFlex Solid screen protector provides thin and durable protection for your Galaxy S23+ against drops, scratches, and scuffs with a wet installation method that helps you get it on properly and bubble-free the first time — and ensures it stays that way. The film is also designed to give you a clear view of your screen without worrying about unnecessary glare or a rainbow effect. It offers a feeling that's as smooth as the original screen and it's naturally compatible with Spigen cases.
Samsung Galaxy S23+ Screen Protector
Samsung's official Galaxy S23+ Screen Protector is designed to add an extra layer of anti-scratch and anti-fingerprint protection to your display's surface without sacrificing clarity or touch sensitivity. It's guaranteed to be compatible with the on-screen fingerprint sensor, and both protectors come with an installation kit that includes a frame to get perfect alignment and keep the bubbles out.
Ringke Privacy Glass for Galaxy S23+
Ringke's Privacy Glass protects your screen from the usual bumps and scuffs and protects your personal data from prying eyes. The 9H hardness tempered glass offers the same drop and scratch protection as most other glass screen protectors, but the privacy film conceals whatever is on your screen from people who might be sitting beside you or looking over your shoulder. There's also an oleophobic coating, so you won't need to worry about fingerprints and smudges.
A big screen needs big protection

The larger screen is one of the biggest advantages of the Galaxy S23+ over its smaller counterpart. Still, the more expansive canvas also leaves more room for scratches and scuffs, which affect even the ultra-tough Gorilla Glass Victus 2. The right screen protector adds that extra bit of peace of mind against impacts, but more importantly, it ensures that you won't have to worry about tossing your phone into a backpack or bag, nor will you be constantly wiping it down to get rid of smudges. Of course, you'll also need to add one of the best Samsung Galaxy S23+ cases for full protection.
Tempered glass screen protectors typically provide the best value, and that's why SuperShieldz is our top pick. It's a reliable name in protection, and it checks all the right boxes for durability, clarity, and a comfortable feel. You get three high-quality 9H hardness tempered glass protectors in the box, and they're easy to remove and install, letting you swap protectors whenever the one you're using gets a bit too worn.
For something that will protect the protruding lenses on your Galaxy S23+, Ailun's screen protector kit offers great value, with a three-pack of tempered glass protectors for the front plus three more to cover the rear camera lenses. However, if tempered glass isn't your style, or you prefer a screen protector that does a bit more, the Otterbox Alpha Flex may be worth the extra premium. Coming from Otterbox, it's one of the few TPU film protectors that can challenge tempered glass, and it also offers an antimicrobial coating and a blue light filter to protect you as well as your phone.
Conclusion on Best Samsung Galaxy S23+ screen protectors in 2023
If you have any query let me know in comment section.