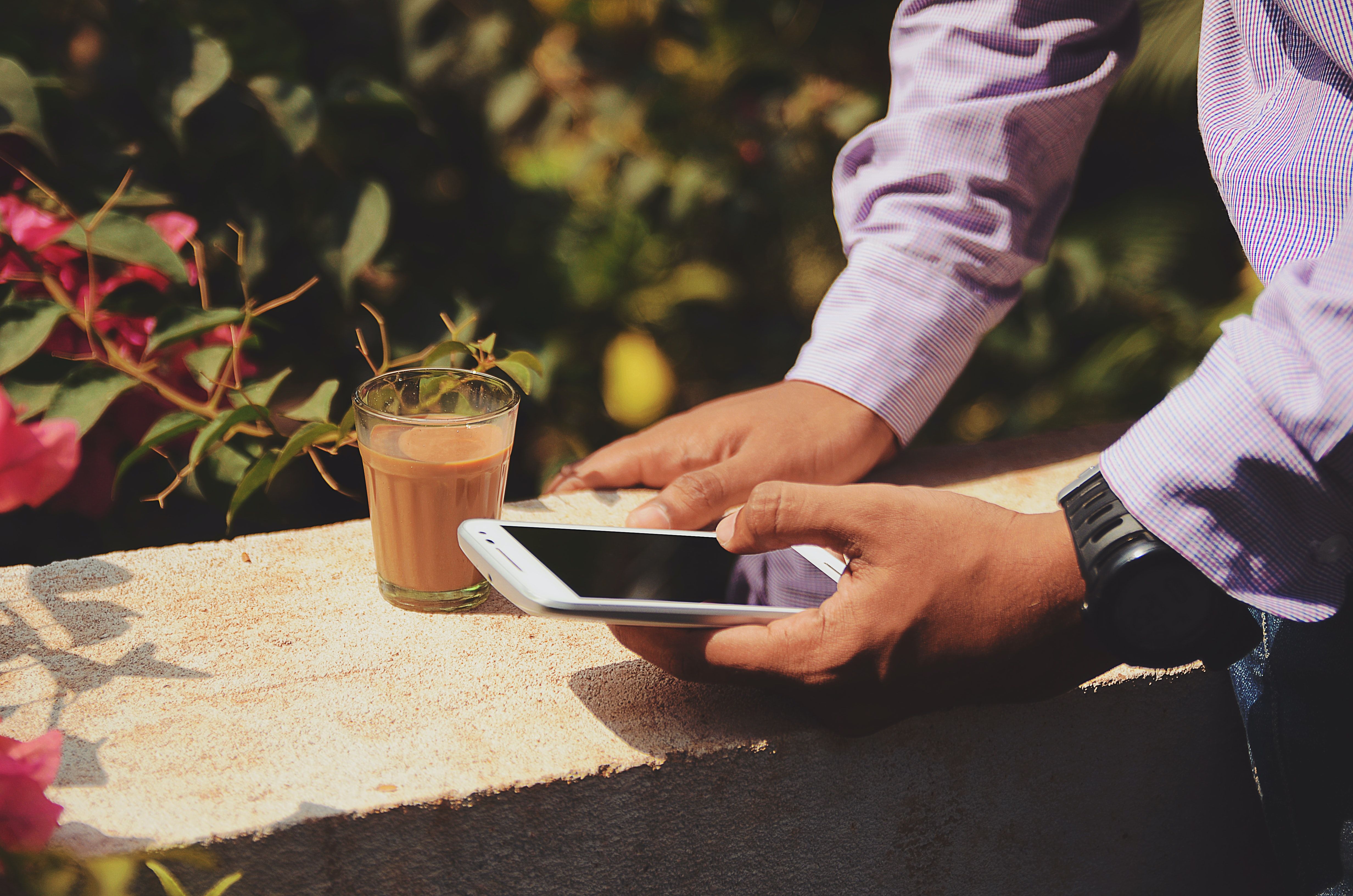 Reading has been a popular hobby for a long time, and the arrival of new digital technologies and devices like the best Android tablets has changed the way people read and share books in a big way. Because apps for reading e-books are such a convenience, more and more people are turning to them to access their favorite books while on the go. For Android users, there is no shortage of options. E-reader apps not only make it easy to carry a whole library of books in your pocket, but they also come with a lot of features and benefits that make reading more enjoyable.
These apps are made to make reading easy and fun; you can change the font size, brightness, and color scheme, and you can sync your reading progress across all your devices. Some also offer features such as night mode, highlighting, and note-taking, making it easier to keep track of your favorite passages and thoughts. Below, we'll talk about the best apps for Android in the e-reading category, including their unique features and benefits. Whether you're an avid reader looking to expand your literary horizons or a student looking for a more convenient way to read your textbooks, there's an app out there that will meet your needs.
Best for variety: Amazon Kindle
Amazon Kindle is one of the most obvious go-to e-book reader apps. If you're not sure what you want to read yet, this may be your e-reader. It offers one of the largest and most consistent e-book stores on the internet.
Plus, Amazon Kindle has plenty of reading features, cross-device syncing, and an impressive collection of free books.
However, you should know that the user experience is packed with advertisements. But, when it comes to reading the actual book, you don't need to worry.
Amazon Kindle is an excellent option for availability alone, and you're sure to find plenty of inspiration. You can download books for offline use, too.
Best for purchasing books: PocketBook
With this free, ad-supported Android app, you can read e-books and listen to audiobooks in a sleek and simple way. PocketBook supports a variety of formats, including EPUB, PDF, MOBI, CBZ, CBR, and more. You can even import books and documents from your device storage, Pocketbook Cloud, Dropbox, Google Drive, and Google Books, which is very useful.
The app also has a built-in translator and dictionary, giving you the ability to look up words on Google and Wikipedia. You can also bookmark pages, add notes, and collect all your notes, bookmarks, and comments into separate files for even greater convenience.
While PocketBook is a versatile app for reading e-books and accessing documents, it's not limited to just that. It also comes with a large, well-organized online store where you can browse and buy digital books and audiobooks.
PocketBook even lets you customize your reading experience by adjusting the font size, brightness, and background color of the text; the "night light" feature adds some warmth to the screen to protect your eyes when reading in low-lit areas.
Best for library access: Libby
Did you know that thousands of public libraries provide free eBooks and audiobooks? They do! And thanks to Libby, you can browse and borrow them without stepping foot in your physical library.
The app will help you find the nearest library based on your location. Once found, you can set it as your default location and add a library card. This will allow you to borrow titles and place holds directly from the app.
Libby's search filters are great for narrowing down your results and locating any specific eBook or audiobook. In addition, when listening to audiobooks, you can adjust the playback speed (slower or faster) and add a sleep timer if you like to listen when in bed.
You can also download titles for offline reading, which particularly comes in handy when traveling. Once you start reading a book, your position will be saved and automatically synced across all devices where the app is installed.
Best for customization: Aldiko Next
The Aldiko Book Reader has been around for a while. It's extremely popular and boasts tens of millions of downloads in over 200 countries around the world.
The e-reader supports EPUB and PDF formats and Adobe DRM encrypted eBooks too. Plus, it backs eBooks from public libraries. To enhance your reading experience, there are plenty of customization options as well.
The free version can be great to get a feel for the app but expect plenty of ads. With the premium version costing $4.99, you can enjoy an ad-free experience and more features. On both the free and paid versions, you can also import or export annotation features and host unlimited audiobooks on your personal bookshelf.
Best for older devices: AIReader
The AIReader is a relatively new e-book reader app, but it supports old phones. If you're still hanging onto an old Android, the AIReader can be used on devices as far back as Android 1.6. That makes it ideal for people who've decided to stop upgrading but still want to have a great digital reading experience.
AIReader supports almost all major eBook formats, including PDF, Kindle azw3, ePub, fb2, to name a few. It also hosts other formats, including comic books, doc, HTML, and plain text.
The app also comes with a browser to download content from different stores. For example, some more popular libraries offer content in international languages such as English, French, Polish, Chinese, and Russian.
Best for beginners: Kobo Books
Kobo Books is another online bookstore like Amazon Kindle. The app is very basic, and all it seems to do is read purchased books from the service; although, you can easily access all your favorite books and wishlist, as well as the store and app settings, right from the homepage.
However, Kobo Books does support audiobooks and typical e-books. Other features include downloading for offline use, cross-device syncing, dark mode, and Night Mode for late-night reading. The discovery features aren't too bad, either.
If you're not sure where to start, this simple e-reader may be the way to go.
Best for the features: Moon+ Reader Pro
The Moon+ Reader Pro is a comprehensive eBook reader, supporting almost all known digital formats. It's efficient and fast, too, while providing plenty of features like an AMOLED dark mode and a "night mode" option with adjustable image brightness.
One is the shake-the-phone-to-speak feature, where, as you may guess, shaking the phone will prompt the Read (text-to-speak) feature. Shaking the device again will stop the feature.
There are plenty of other features, too, including multi-joint touch controls, Bluetooth key controls, auto-scrolling, browsing unlimited book files in Google Drive and Dropbox, and more. Read statistics will keep you in the loop of how much reading is left, which can be handy for some.
The interface is customizable, too, so you can set up the best reading experience for yourself. The pro version comes with a price, but there's a free version, too, if you don't mind dealing with ads between reading.
Best as an all-rounder: Google Play Books
Google Play Books is another e-reader that can't be missed. It's a virtual bookstore and competitor e-book reader apps like Amazon Kindle.
Choose from books, magazines, and other types of reading material. The app supports various e-book formats, comic book formats, and even audiobooks.
You can also upload your books to the cloud to read them anywhere, at any time.
Additional features include book rentals, a wishlist tab, Quick Bookmarks, and a Rapid Skim Mode. The app is free, but you'll need to pay for many of the books.
Best for graphic novels: CDisplayEx
If you're a fan of comic books, you've likely heard of CBR and CBZ files, which are container formats for comic books, Manga, and other graphic novels. Unfortunately, many e-readers cannot open those files, but CDisplayEx can, along with PDF files.
The app is clean, straightforward, and customizable, thanks to many options in its settings. Plus, you can adjust the graphics as you see fit using the built-in color corrections feature.
Simply browse the files on your phone and import the relevant files to start the party. You can also monitor folders from your device so that each new comic book is automatically uploaded to the app and ready for your next reading session.
CDisplayEx comes in two versions: Lite and Pro. The Lite version is free and ad-supported. However, the full version requires a one-time fee of $5.99; it's ad-free and includes cloud storage access, continuous pages, advanced page scaling options, image exporting, bookmarks, S-Pen support, and night mode.
Best for organization: ReadEra
If you're looking for an e-reader app that acts more like a file manager, ReadEra is a great option. It provides a plethora of features to keep your digital library organized. It also automatically categorizes your files by format, giving you easy access to documents, comics, PDF files, Kindle files, etc.
ReadEra works with many different file types, such as EPUB, PDF, MOBI, DOC, RTF, AZW, CBR, TXT, and many more. The app features an intuitive interface that is easy to navigate, as well as a range of customizable settings to make your books look perfect. These settings include font size, font face, color mode, text alignment, line spacing, and brightness.
When reading, you can add bookmarks, notes, and highlights. There's also a unique "kids mode" feature that can be enabled to hide all the app's settings. This simplifies the app and allows your children to read their favorite books without messing things up or getting into something they shouldn't.
While this version of the app is completely free and without apps, there is a premium app version available for $11. It includes synchronization, a dedicated library view, a quotes section, page thumbnails, fullscreen mode, and more.
Best for translating: Fbreader
Fbreader is another reading app with a bit of an old-school feel. That doesn't make it any less efficient, though. The app supports EPUB up to UPUB3, AZW3, fb2, RTF, and HTML formats. It also supports comic books, MS Word, and plain text formats.
Fbreader relies on the Google Drive cloud service, so you can also sync your e-books across devices. While the interface may look a little retro and dated, you'll have no problems once you get the hang of using it.
A stand-out feature of the FBreader app is Google Translate, which it comes integrated with. This feature allows you to read content in foreign languages.
To help you expand your knowledge even further, there's a built-in dictionary that allows you to search for unknown words and phrases. Haven't we all wanted to do this while sitting down with a book?
Another win is that there are plenty of customization options too.
Which e-reader app will you choose?
The world of Android e-reader apps is diverse and constantly evolving. Whether you're looking for a simple, no-frills app or a more sophisticated one with advanced features, there is an app out there that will meet your needs. Each app has something different to offer, like PocketBook's convenient digital store, Libby's easy access to libraries, and Amazon Kindle's large library. And, with the ever-increasing popularity of digital reading, it's safe to say that we can expect even more innovative and exciting features in the future.
Ultimately, the choice comes down to your personal preferences. Luckily, this list should give you a good idea of some of the best choices and help you make an informed choice. Which e-reader app have you decided on?
Conclusion on Best e-reader apps on Android in 2023
If you have any query let me know in comment section.