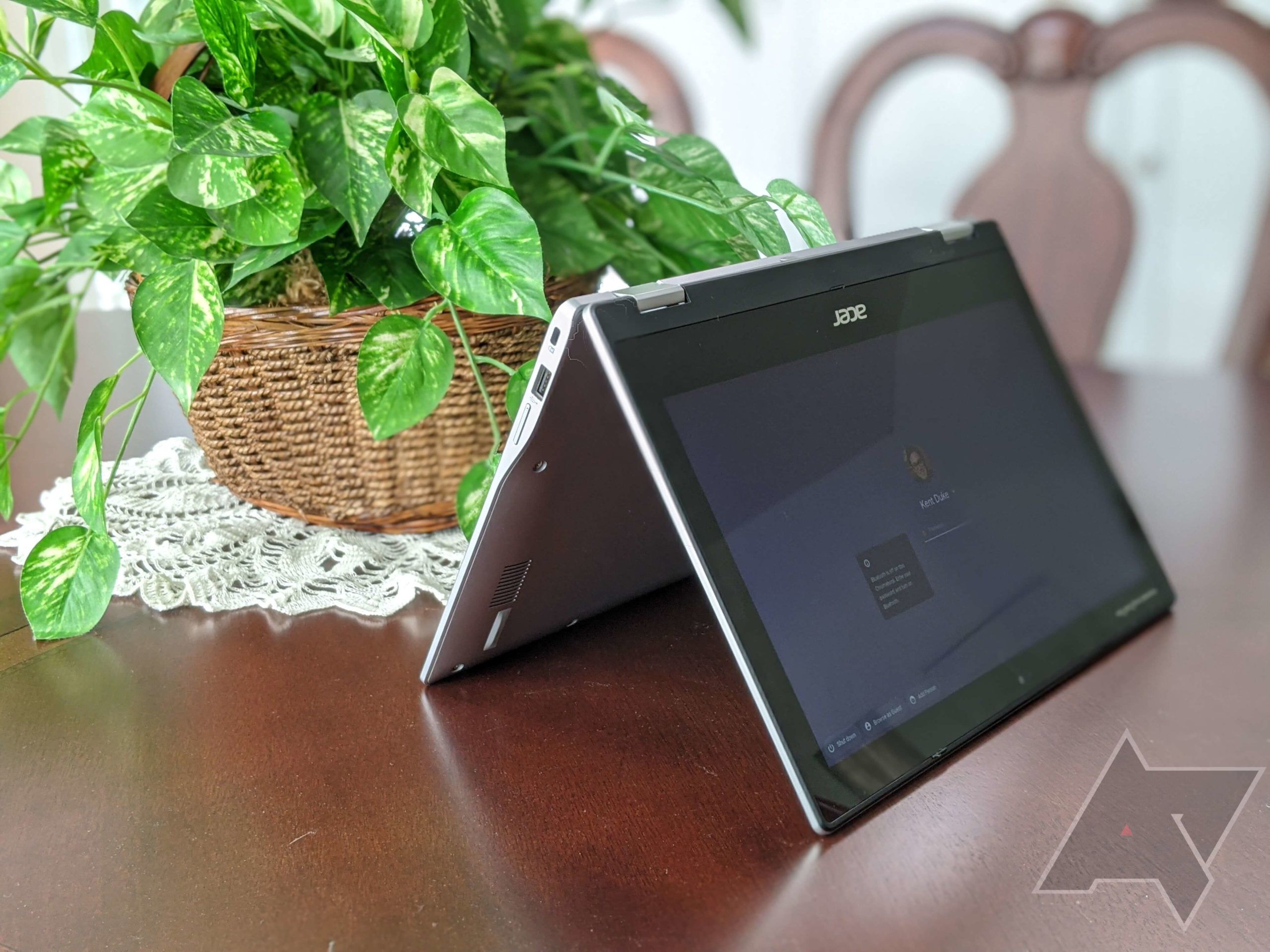 Grab some of the best protection around for your Acer Chromebook Spin 311
The best cases and sleeves for the Acer Chromebook Spin 311 can protect the compact laptop from daily use and abuse that eventually wears down the finish, not to mention from drops and other major shocks that can cause serious damage. The Acer Chromebook Spin 311 — in this case the CP311-3H model that is one of our picks for best Chromebooks — is affordable and lightweight, also making it perfect for younger children who want to learn the ways of ChromeOS. Before putting the laptop into their hands, a case or sleeve is always a good idea. We've collected a number of different options, ranging from sleek clip-on cases to larger folio-style carry cases for easier traveling. These are the best cases and sleeves for the Chromebook Spin 311.
MOSISO Laptop Sleeve
Editor's Choice
Mosiso makes some great laptop sleeves, and this one is made to fit your Acer Chromebook Spin 311 (as well as laptops up to 12.3 inches). It comes in a couple of different colors to suit your style, and it's easy to carry thanks to the top handle. The main zippered compartment has thick protection, and an extra zippered pocket is on the side.
LiuShan 2-in-1 Protective Case
Premium Pick
This LiuShan 2-in-1 protective case is made to fit the Spin 311 and keeps it looking pristine while also making it easy to carry. Your laptop clips in and stays there even when on the move, opening up when you open the case. This is a great option for professionals who want a more premium-looking sleeve.
Amazon Basics Laptop Shoulder Bag
Best Value
Amazon's own Basics lineup of accessories is super affordable but highly rated. If you're looking for a shoulder bag that's not too bulky, this is basically a sleeve with a strap and carrying handles. The main pocket is zippered and padded, and there's a second sizable pocket for your accessories.
Lacdo Laptop Sleeve Case
Lacdo's 11.6-inch laptop sleeve is affordable and straightforward. Its main compartment is zippered and padded, plus it has two extra zippered pockets on the outside for smaller accessories. It repels water, protects against drops, and comes in six colors.
mCover Case for Chromebook Spin 311
If you're looking for the sleekest protection around, mCover has the right fit. These cases, available in a bunch of different colors, clip straight onto the top and bottom of your laptop to keep it safe from scratches. It's affordable, it's lightweight, and it's made specifically for the Spin 311 CP311-3H.
Source: Amazon
Arvok Laptop Sleeve
Arvok's 11.6-inch laptop sleeve is an affordable option for those who want everyday protection for their Chromebook without extra handles or pockets. It has a water-resistant exterior and plenty of padding inside to save your laptop if it's dropped, and the main compartment zips up to keep your laptop in place.
Inntzone Foldable Sleeve
This sleeve from Inntzone connects to your Chromebook with internal elastic straps, allowing you to keep the laptop inside at all times (even during use). The case zips up when you need to travel and has padding inside to protect your device. It's affordable and comes in four different colors.
Voova Laptop Sleeve
Voova's affordable sleeve comes in nine different colors and features a carrying handle on one end for vertical transportation. The main zippered compartment is padded, plus there are two more exterior pockets with zippers for your smaller accessories. The exterior resists water, and the edges protect against drops and shocks.
UZBL Chromebook Case
Need a case for working in the field? This Uzbl option holds onto your laptop with elastic clips, keeping it in place even when using the device. The case has a hard shell that protects against drops, zips up for travel, and has a carrying handle and shoulder strap.
Amazon Basics Laptop Sleeve
Want to go about as cheap as possible and still get a fabulous sleeve? This option from Amazon Basics includes a padded and zippered main compartment for your laptop. It comes in different colors and sizes, including 11.6 inches for your Spin 311. This is an ideal option for younger kids or those who don't often carry accessories.
Protect your Acer Chromebook Spin 311 with a case or sleeve

The Acer Chromebook Spin 311 (CP311-3H) is one of our favorite laptops when it comes to the best affordable Chromebooks, and it's one of the best Acer Chromebooks out there if you're looking to travel light. Its compact design and low price also make it a nice option for children learning ChromeOS. Even if you've picked up a Chromebook Spin 311 just to use around the house, adding some protection in the form of a sleeve or case is always a good idea.
Mosiso's 11.6-inch laptop sleeve will fit your Acer Spin 311 and offers water resistance, drop and shock protection, and some extra space for smaller accessories. The main compartment and side pocket zip up to keep your items in place, and there's a carrying handle on top for easier transportation. This sleeve is actually available in plenty of sizes, with many colors to go along.
If you don't mind spending a bit more and want a more professional look, the LiuShan 2-in-1 protective case might be the right choice. Your Spin 311 attaches to the inside of the fold-up case, where it stays even when in use. When it's time to go, all you have to do is close the case, attach the snaps at the top, and take off. The faux leather looks amazing and comes in a couple of colors to better suit your style.
And if you'd like a cheap case that's easy to walk around with, you can't beat the Amazon Basics laptop shoulder bag. It's super affordable, and it has a large padded pocket for your Chromebook, another pocket for accessories, a carrying handle on top, and a shoulder strap. Everything zips up tight, and there's even a pass-through luggage slot on the back. These are all great sleeves for your Chromebook, but you can always check out more of the best Chromebook sleeves if none are quite to your liking.
Conclusion on Best Acer Chromebook Spin 311 cases and sleeves in 2023
If you have any query let me know in comment section.