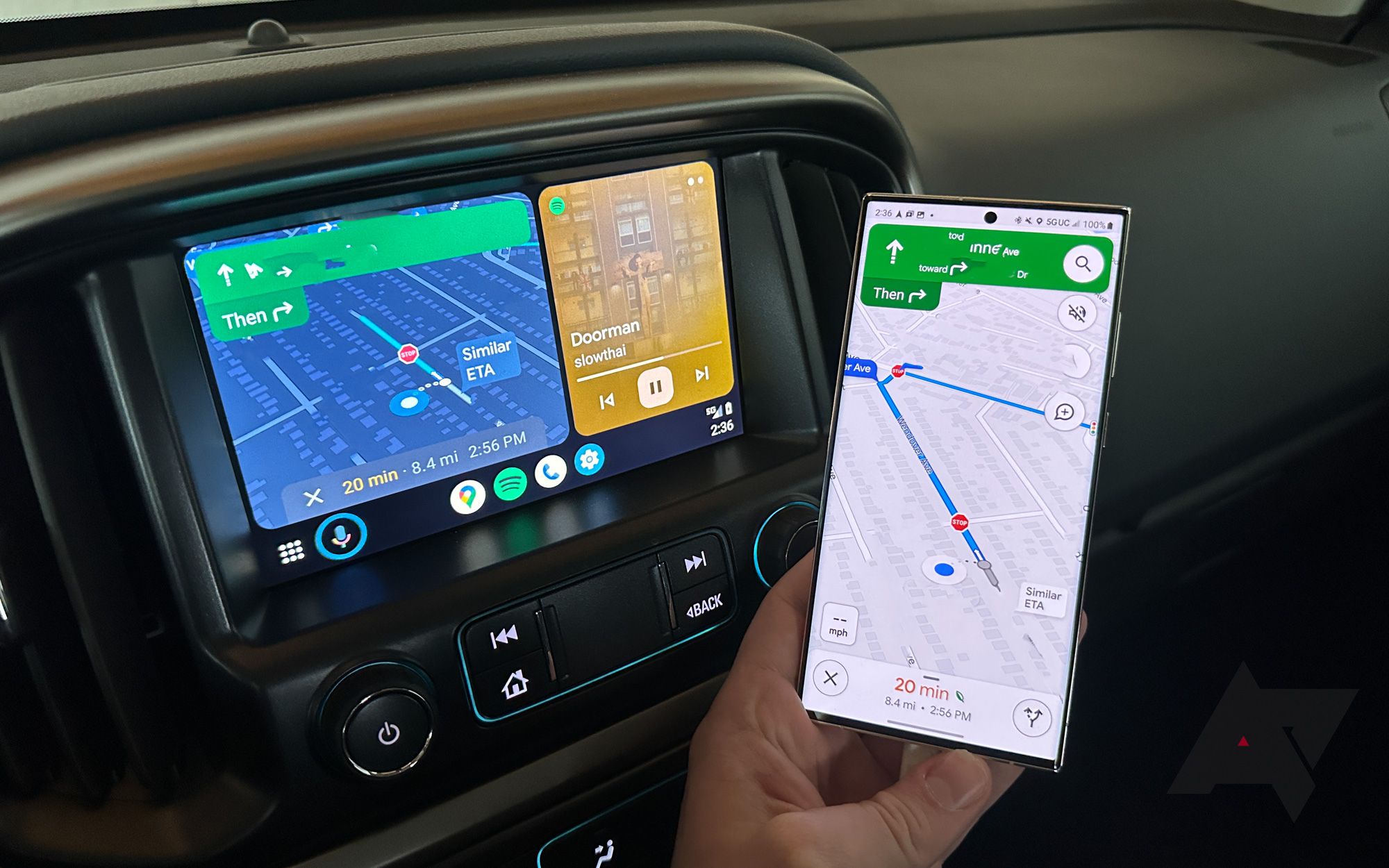 Improving the trick borrowed from CarPlay's playbook
Any modern in-dash infotainment system is going to have to juggle media playback and navigation duties, and while Android Auto had struggled with that for a while, an update rolled out earlier this year with some well-appreciated improvements. Splitting the screen vertically makes it easy to see where you're headed, and what's playing, simultaneously. And right now, Google is testing a new customization option that offers even more control over this interface.
Google borrowed a page from Apple's CarPlay with its improved split-screen UI. In the latest beta version, a new settings option has appeared, allowing you to move the media pane closer to the driver or closer to the passenger in the split-screen layout. As you can see in the screenshots below, the option appears both on the in-car display, as well as in Android Auto settings on your phone.
The Android Auto beta program is almost always full, so you might be tempted to try manually installing the latest beta from APKMirror. We should warn you this didn't work for us, and the new customization option could be tied to a server-side update. In the interim, some people have had success swapping the position of navigation and media playback with a simple workaround — changing the Driver seat location setting from Left to Right, or vice versa, as applicable.
The new setting makes it easy enough for your passenger to handle media, while navigation can be moved within your peripheral vision on the infotainment screen. Given the new option's usefulness, we hope Google won't keep it limited to beta testers users for too long.
Thanks: Mishaal
Conclusion on Android Auto split-screen tests a much-needed layout tweak
If you have any query let me know in comment section.