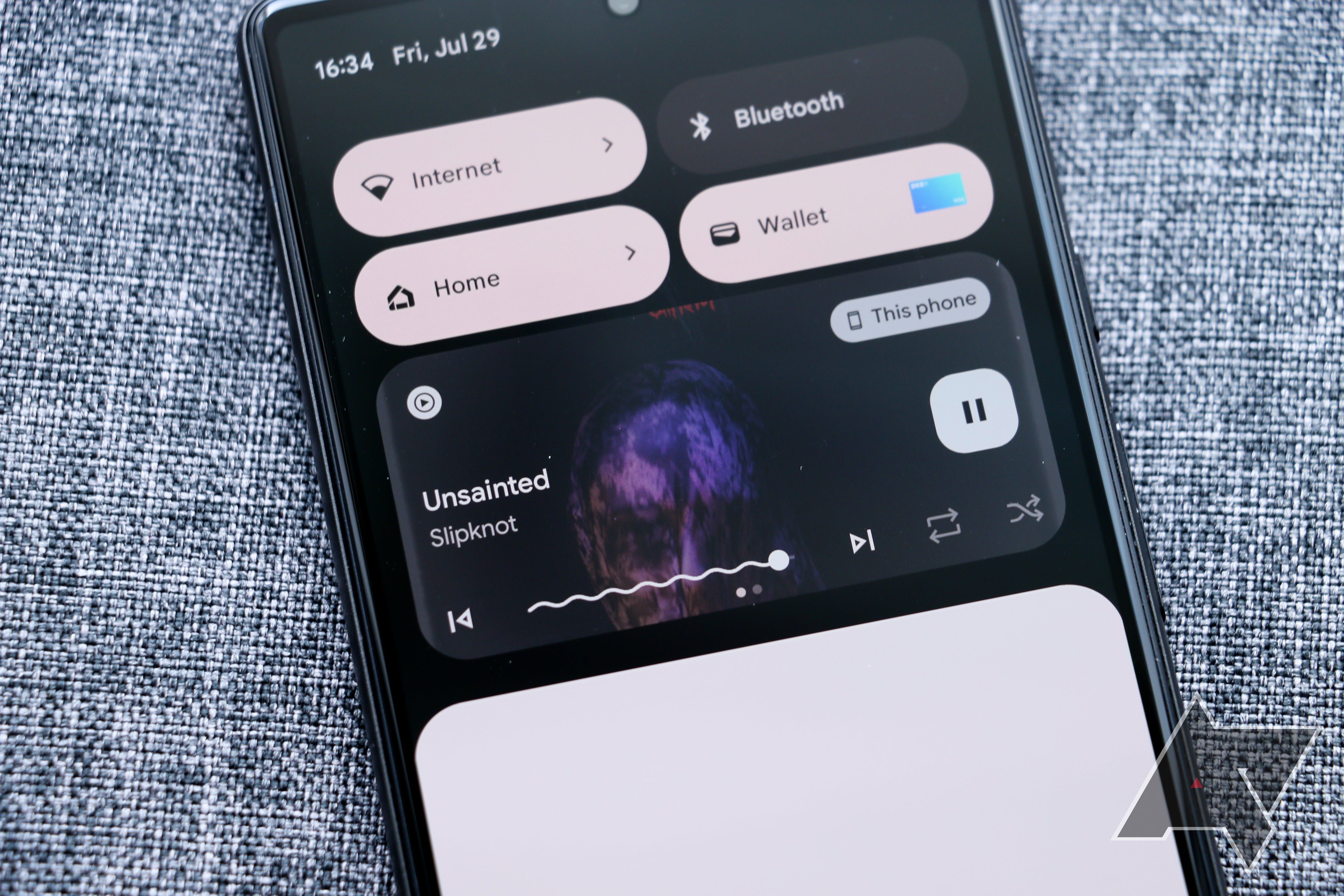 ​​​​​​​Android 14 DP2 also adds displays to the list of media playback targets
Android 14 Developer Preview 2 hit Pixel phones on Wednesday, and there are tons of new features to be spotted, including a working-but-buggy implementation of predictive back gestures. There are loads of smaller changes, too. One of them is the re-introduction of a lava lamp-like animation to the media player that lives in the notification shade, and there is also a minor tweak to its output options.
To start with the more obvious change, Developer Preview 2 brings back a shimmering, wave-like animation to the media player that's active when any media is currently playing (via Google News). If this seems familiar, it's because it is. The animation was first introduced to the first Android 13 QPR2 beta but removed in subsequent releases. It's possible that Google ran into roadblocks and decided to postpone the new animation for Android 14, or the company never intended it to be released as part of Android 13 in the first place.
It's clear that the new animation is still a work in progress, too. It doesn't reliably show up every time you see the media player, and sometimes it continues showing the animation even when you pause the current playback. Compared to the Android 13 QPR2 beta, there is also one new addition. A ripple effect animation shows up when you interact with the play/pause button.
Google also added a tweak to the media selector that's part of the mini player, as spotted by Android expert Mishaal Rahman. Rather than only showing speakers that you could cast your content to, the interface now includes smart displays, too. This makes it possible to send music and videos to Chromecasts or Android TVs. Apps still need to add support for this menu manually, though.
Conclusion on Android 14 DP2 brings back the lava lamp-style media player
If you have any query let me know in comment section.