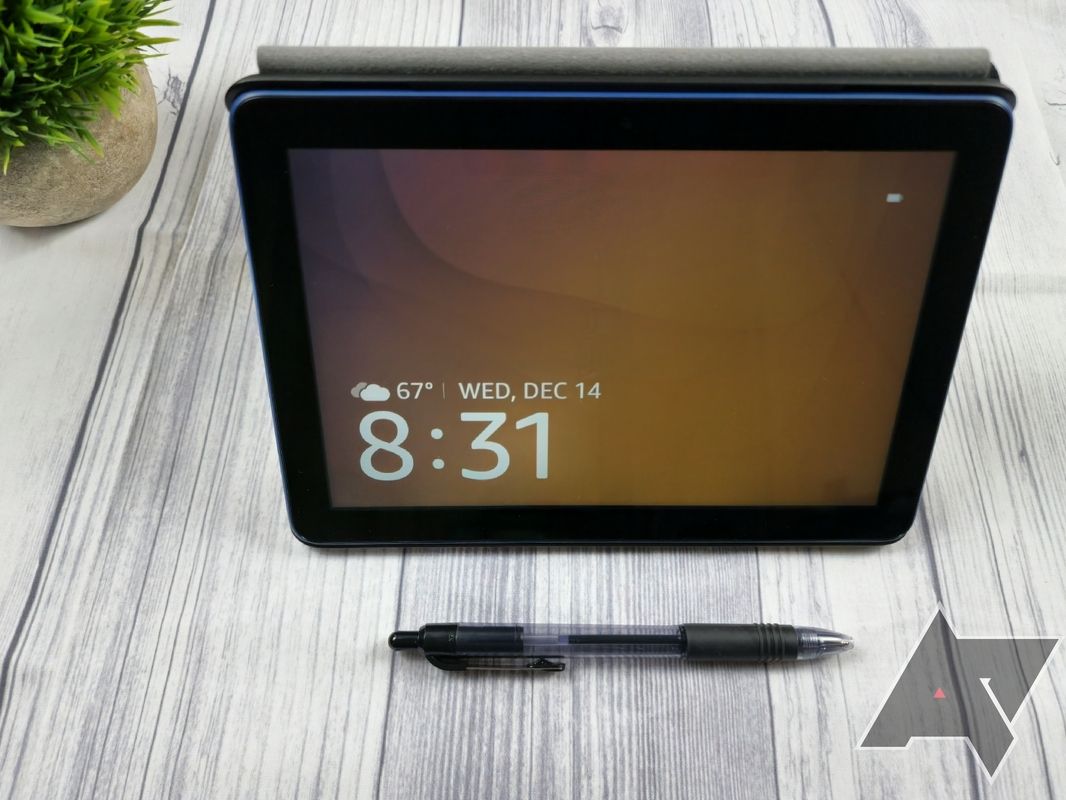 Get up to 40% off these surprisingly capable tablets
Amazon has really found its stride in the hardware space, making reliable products that offer solid features, at an affordable price. The new Amazon Fire HD 8 is a testament to that. It won't blow your hair back with its display quality or performance numbers, but it's the perfect solution for folks who want a device, with a display larger than their smartphone, to do things like browse the web, answer emails, and watch content online. The Fire HD 8 was already the Best Value pick in our roundup of the best Amazon Fire tablets, and that value only increases with today's discount.
Amazon Fire HD 8
The Amazon Fire HD 8 sits perfectly in the middle of Amazon's tablet lineup. It offers more features and is more capable than the Fire 7, but it lacks the power and display quality of the larger Fire HD 10. It has an 8-inch HD display, 2GB of RAM, and two cameras. At $60, it's the perfect device for kids — though we'd highly recommend protecting it with one of our top Fire HD 8 cases — or the casual couch-surfer.
Amazon Fire HD 8 (2022)
Amazon's latest Fire HD 8 tablet refresh is an excellent value option for anyone invested in the company's ecosystem. It has an 8-inch HD display, 13 hours of battery life, and we really like it at today's sale price of just $60.
Amazon Fire HD 8 Plus
If the HD 8 doesn't quite meet your needs, but you're also not ready to step up to the HD 10, you might consider the Fire HD 8 Plus. It's essentially the HD 8 tablet that has taken its vitamins, as it offers a handful of spec bumps in some key areas. The RAM is increased, from 2GB to 3GB, for better performance and multitasking, and the rear-facing camera jumps from 2MP to 5MP for full 1080P video recording. It also charges faster than the HD 8 — 3 hours vs. 5 hours — and it adds support for wireless charging. This is a great deal at just $80.
Amazon Fire HD 8 Plus (2022)
The Amazon Fire HD 8 Plus offers a nice bump in features from the Fire HD 8 tablet, without a big increase in price. It adds 1GB of RAM, an upgraded 5MP rear camera, and support for wireless charging. You'd be hard-pressed to find these features, for just $80, anywhere else.
Regardless of which model you decide to go with, you're going to get the same 1280 x 800 display, the same 2GHz processor, and the same access to Amazon's massive ecosystem of Alexa commands, apps, games, movies, music, books, and other media. Both tablets also include Lockscreen ads, which are minimally invasive, but you can opt out of them for an additional $15. These prices come pretty close to those we saw during Black Friday last year, so if you're at all in the market for a tablet at this size and price point, don't hesitate to take advantage of this deal.
Conclusion on Amazon's latest Fire HD tablets are even hotter with these scorching discounts
If you have any query let me know in comment section.