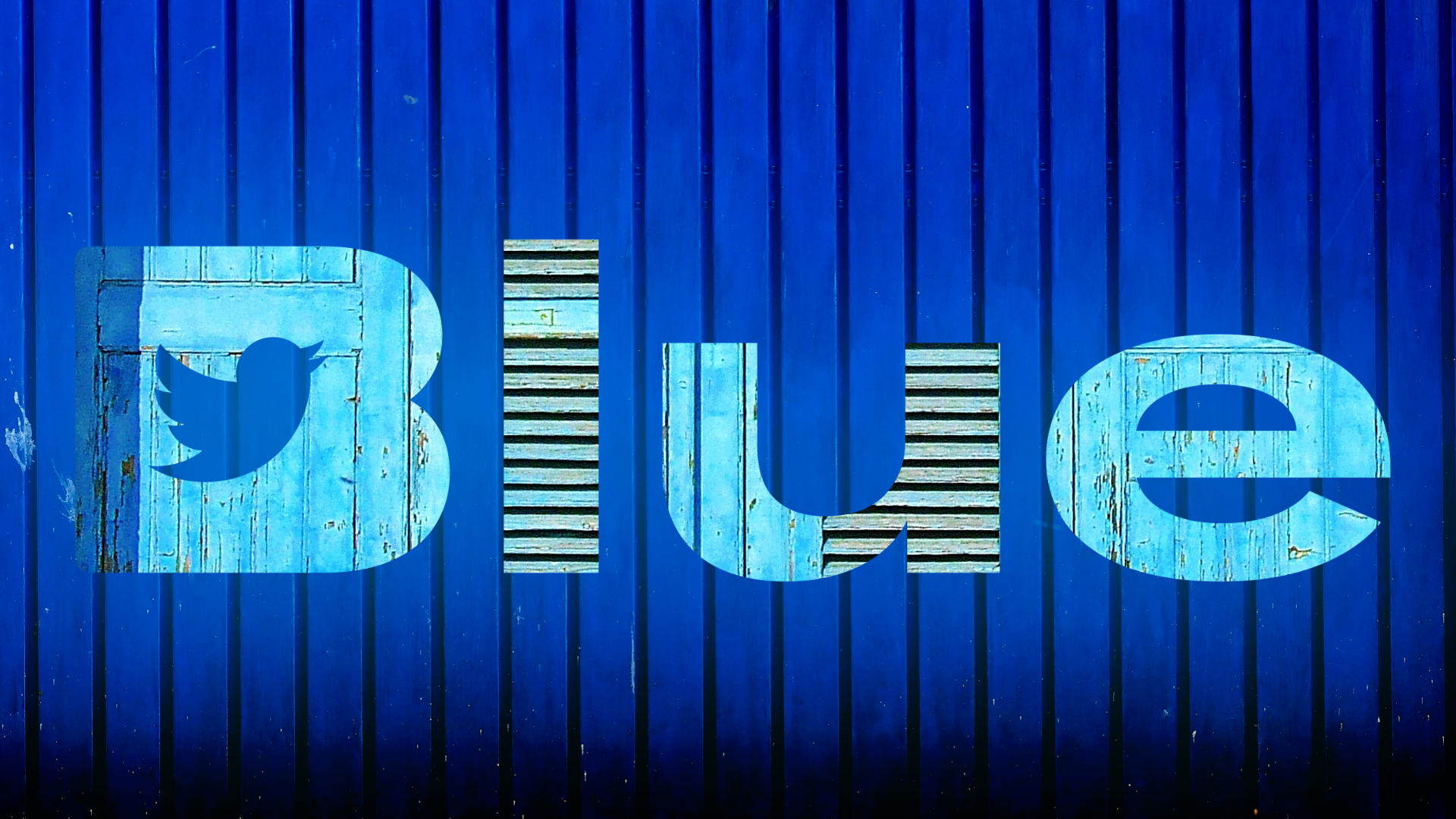 Twitter is trending again. Whether you're a fan of the social media platform or not, it's hard to deny Twitter's cultural impact. If you enjoy social media apps, look into some of the best new tablets to maximize your experience.
One of Twitter's most talked about new features is Twitter Blue. From edit buttons to Elon Musk, there are many reasons why the subscription service is a hot topic. But it's important to learn the basics before diving into the nuance. What is Twitter Blue, and why did it make such a splash?
Twitter Blue at a glance
If you've used Twitter, you're probably familiar with the blue checkmarks that appear next to some usernames. The checkmarks were initially used to show if an account was the official account for a notable person or entity. This checkmark system has changed with the introduction of Twitter Blue.
In this new Twitter era, almost anyone can have the blue checkmark, as well as the Twitter Blue features that accompany it. The catch is that this service is a paid subscription. Twitter Blue costs $11 per month on mobile and $8 per month on a web browser. There's also an $84 annual subscription option on the web. Not all countries have access to Twitter Blue, and not all Twitter accounts meet the eligibility criteria for a blue check.
Who can get the blue checkmark?
Although the blue checkmark is now available to many Twitter users, it is not available to all. New Twitter Blue subscriptions are currently only available in select countries. Once subscribed, you must meet the eligibility requirements to become a verified account.
Twitter Blue has only been rolled out in the U.S., Canada, Australia, New Zealand, Japan, the U.K., Saudi Arabia, France, Germany, Italy, Portugal, Spain, India, Indonesia, and Brazil. There are plans to expand, but for now, you need to live in one of these countries to have access.
Eligibility for the blue check can be broken down pretty simply, and you can check the Twitter Help Center blue checkmark article for further details. Your Twitter account needs to be active and complete to qualify. This involves having a profile photo, display name, and confirmed phone number. Your account must also be deemed non-deceptive by Twitter's verification team. This boils down to checking that there is no impersonation, misinformation, or spam associated with the account.
Features that come with a Twitter Blue subscription
A lot of perks are wrapped up with Twitter Blue other than the blue check that are worth knowing about. This list covers the most note-worthy features, but you can find the complete list in Twitter's official Twitter Blue Help Center article. There may be more features coming soon.
Edit Tweets
Twitter users have been asking for an edit button for a long time. With Twitter Blue, you get thirty minutes to make a limited number of changes to a published tweet. Right now, this only applies to original Tweets and quote Tweets.
Undo Tweets
This option is in the same family as the edit Tweets feature. You can retract a Tweet after you send it but before it's publicly viewable. Once the undo window of time has passed, you need to delete it like usual.
Bookmark folders
You can group bookmarked Tweets into folders and organize them how you wish. These folders remain private, and you are allowed an unlimited number of bookmarks and folders.
Longer video uploads
Twitter Blue subscribers can upload 1080p videos up to sixty minutes long via the web or up to ten minutes long using the mobile app.
App icon customization
You can choose how the mobile app displays on your smart device from a bank of custom app icons. Twitter offers several options and has hinted that there will be more in the future.
NFT profile pictures
NFTs can be used as profile pictures and are displayed in a hex-shaped profile icon. You must own the NFT for it to display as your profile icon in this way.
Two-factor authentication
Twitter now only offers two-factor authentication (2FA) for Twitter Blue subscribers. 2FA is essentially an extra security measure for logging in to your account.
Longer Tweets
The Tweet character limit has been a core aspect of Twitter for a long time. With a Twitter Blue subscription, users can craft Tweets with as many as 4,000 characters. That's a lot more than the original 280-character limit.
Reader mode
Reader mode is a feature that improves the experience of reading long threads. A quick button press helps clear away the noise when buckling down for a longer read on Twitter.
Why all the controversy?
Twitter Blue has seen a fair amount of controversy in its young life. It even experienced a temporary pause and relaunch while first being rolled out. There are a few potential reasons for all the talk. The easiest answer is that this change comes on the heels of Elon Musk's purchase of Twitter. Musk has a knack for finding controversy in the public eye. It's fair to expect changes at Twitter to invite some discussion in his wake.
The meaning of the blue checkmark has been called into question. Users initially found ways to verify deceitful accounts through Twitter Blue with a variety of intentions. This forced Twitter to pause the rollout temporarily. When Twitter Blue relaunched, one of the developers published a clarifying article discussing what the blue check actually means. The blue check is for Twitter Blue subscribers with verified accounts. Legacy blue check holders need to transfer to this classification as well. Gold checkmarks and gray checkmarks will be used for certain business and government accounts. The article also clarified that organizations can apply for early access to these kinds of verification.
Many seem frustrated about the arrival of another subscription service in an already cluttered digital landscape. Twitter has always been free, so why introduce this? Although Twitter Blue promises fewer ads, it doesn't create an ad-free Twitter experience. The other features may need to do more to make users feel that it is worthwhile.
Does it work the same on iPhone and Android?
The Twitter app should generally function the same whether you use iOS or Android devices. The same is true for Twitter Blue. Subscribing through any method guarantees access to Twitter Blue regardless of how you access Twitter.
The key difference is that it's more expensive to subscribe through the mobile apps than on the web. This is because of taxes placed on in-app purchases by Apple and Google. If you want the cheapest monthly fee, sign up for the monthly subscription using a web browser. There is also an annual subscription option on the web.
A new Twitter era
Twitter has experienced a lot of changes in the last year. Is this a new era for Twitter or another step in a longer evolution? Either way, Twitter enthusiasts are bound to see more about Twitter Blue. If you have issues using Twitter, you may want to check out some of the most common Twitter problems and solutions.
Conclusion on What is Twitter Blue?
If you have any query let me know in comment section.