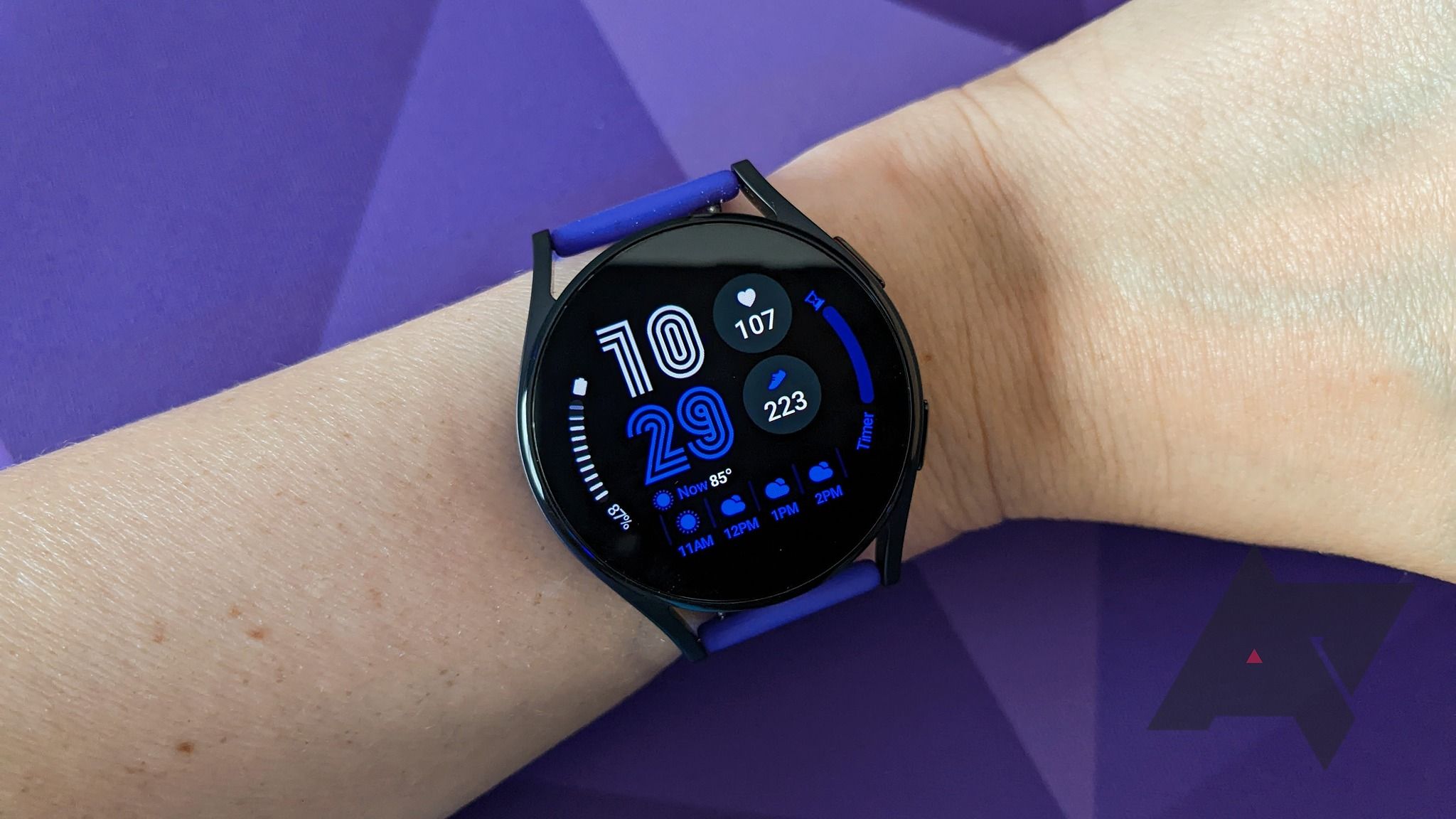 Samsung's latest Galaxy watch is the best Android smartwatch to buy, especially at this price
Source: Samsung
Samsung Galaxy Watch 5
If you're looking for the Android answer to the Apple Watch, then Samsung's Galaxy Watch 5 is it. It sports relatively minor upgrades over the Galaxy Watch 4, but it's nonetheless the best Android smartwatch money can buy, and this deal knocks it down below its Black Friday 2022 price.
There's no denying that the Apple Watch is the most popular smartwatch in the US and one that's made Apple one of the largest watchmakers in the world. For a while, Android users didn't have many comparable offerings to choose from. The good news is that the Android smartwatch market has caught up in recent years, something owed mostly to Samsung's Galaxy wearables. The Galaxy Watch 5 is the Korean tech giant's 2022 offering, and if you're in the market for an Android-based alternative to an Apple Watch, it's the one to buy. Right now, Amazon has it on sale for $220, which is $10 cheaper than the price it dropped to during last year's holiday sales.
Why the Samsung Galaxy Watch 5 is the best Android wearable
It's not exactly a surprise to see that Samsung, the premier maker of Android smartphones, also leads the pack when it comes to smartwatches. The Galaxy line of wearables was most recently updated last year when Samsung rolled out the Galaxy Watch 5 and Watch 5 Pro in August. The Watch 5 doesn't boast groundbreaking improvements over its predecessor, but there are a few upgrades worth noting. It's still the best Android smartwatch out there, and at a price that's hard to complain about.
Noteworthy improvements to the Galaxy Watch 5 include a sapphire crystal face, which not only looks great but is highly scratch-resistant. Samsung also streamlined the watch's health sensor to allow for more consistent wrist contact. That's useful if you plan to take advantage of the health-tracking features of the Galaxy Watch 5. The Google Assistant experience has also been much improved. The Galaxy Watch 4 didn't even come with it at first, and once it arrived, it was buggy. That wasn't really Samsung's fault, but it's nice to see the Watch 5 remedy this issue.
Our complaints about the Samsung Galaxy Watch 5 are few. The ECG sensor and blood pressure monitor only work if the watch is paired with a Galaxy phone, to name one. We also found the Galaxy Watch 5's battery life falls short of Samsung's claims. Still, this is a solid all-around smartwatch and our top recommendation for Android users.
It's even easier to recommend at this price. An $80 discount on Amazon knocks the 40mm Samsung Galaxy Watch 5 down to $220 for the Gray model. Other colorways are also on sale for $230, matching the Black Friday deal. If you have an older smartwatch to trade in, then Samsung is offering up to $70 towards a Galaxy Watch 5 or up to $120 towards a Watch 5 Pro right now.
Conclusion on This Samsung Galaxy Watch 5 deal knocks it below its Black Friday price
If you have any query let me know in comment section.