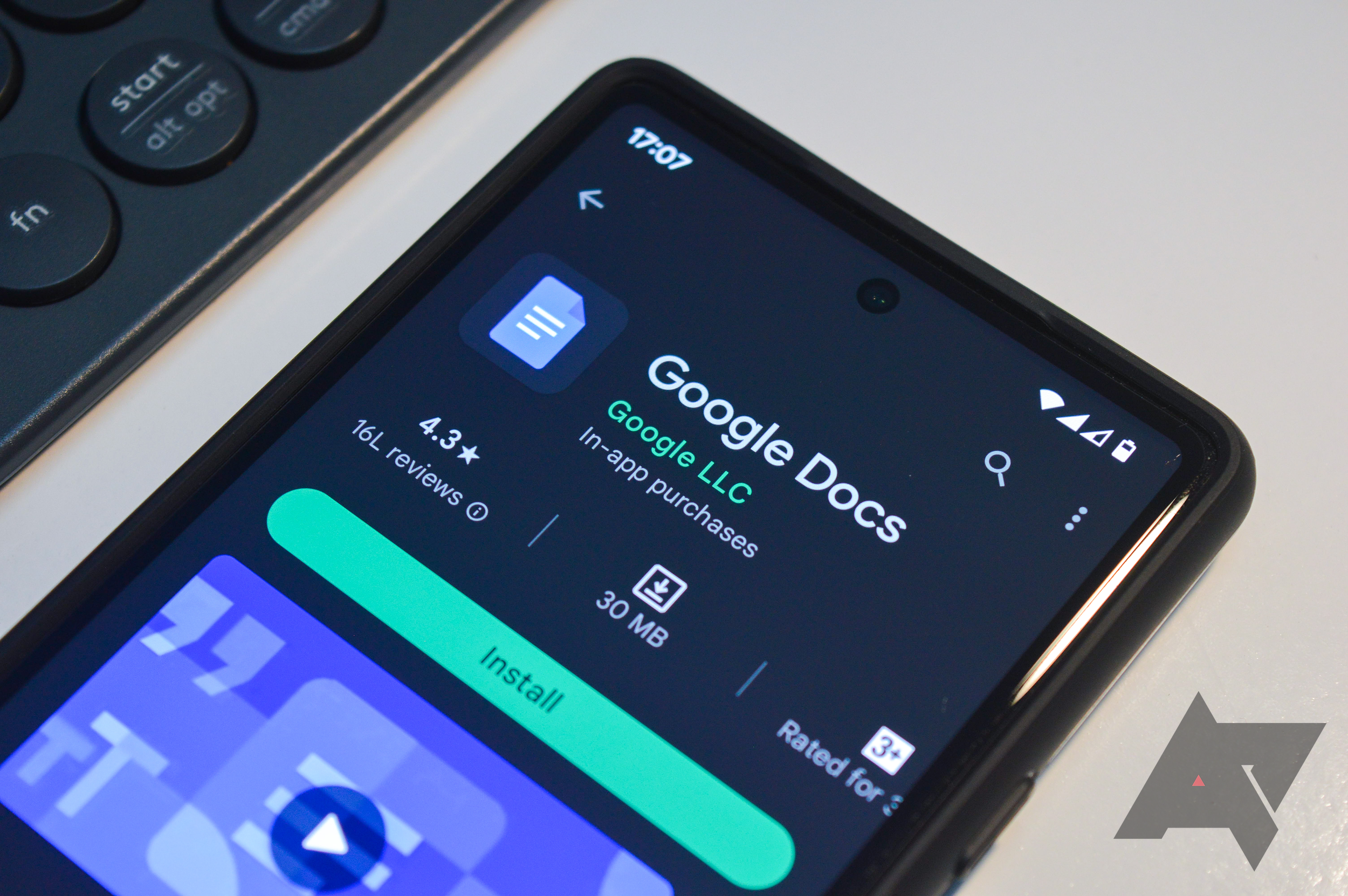 Word processors are an essential tool for everyone in the 21st century. Whether you're writing a paper for school, creating a resume to find a job, or drafting an article for a blog, a word processor is where you'll do it. Google Docs is one of the best-known word processors and is free with a Google Account. It works well on a computer, like one of the best Chromebooks, and on phones. Even though Google Docs is well known, it could be better at some things. Here are the best alternatives to Google Docs that beat it in a few key ways.
Microsoft Word: Top dog for a reason
The industry standard and the most well-known word processor is Microsoft Word. Word is a more powerful application than Google Docs and has a robust set of features, like most Microsoft Office apps. You don't need any add-ons to get the best experience, those features are included. It's also easy to use. You don't have to spend ages searching for a tool. Its user-friendly interface helps you find the tools you need quickly and easily.
While its collaborative features aren't as streamlined as Google Docs, it still offers real-time collaboration with other users. It's also the best option for editing complex word documents on Windows and mobile devices. Plus, OneDrive users will save time when backing up documents using Word.
Polaris Office: A non-Microsoft powerhouse
Polaris Office is an excellent option if you want powerful features like Microsoft Word but don't care for other Office products. Its desktop and mobile apps come with full functionality and are full of features. This means you won't sacrifice any features when switching between devices. However, the mobile app has a relatively cluttered UI, which may detract from the experience.
Polaris Office comes with its own cloud storage option, and you can link it to Google Drive, One Drive, Dropbox, and more. If you're okay with working your way through the menus, it's a competent Google Docs alternative.
Dropbox Paper: Simple and easy
Dropbox Paper is the most streamlined document editing option. Designed with users in mind, it's the most user-friendly app on this list. It lacks some advanced word-processing features but includes great collaboration tools.
Dropbox Paper is a good option if you don't need a ton of advanced features and only need to edit some text. Paper only includes a single font option and does not include a native spell checker, which can be frustrating. However, its smooth interface makes it better than Google Docs for quick note-taking or simple collaborative work.
Zoho Writer: A familiar design
Google Docs users will feel at home using Zoho Writer since the interface could be mistaken for a Google product. It has a clean look and a style that mimics real paper. However, Zoho's formatting options outshine Google's, with more robust options to make things the way you want. While the UI isn't as straightforward as Docs, its conversation-style comments simplify collaboration. It's a great alternative if you want more features than Docs but don't want to mess around with add-ons.
ONLYOFFICE Documents: Painless and powerful
ONLYOFFICE Documents is an open source document editor that doesn't skimp on features. While many open source document editors can be clunky, its painless interface makes it stand out. Being open source means the application is likely more secure and more transparent with the data it may collect.
It takes some time to explore ONLYOFFICE Documents' suite of editing features, but it's worth the effort. ONLYOFFICE has a great suite of features that let you edit your document to your heart's content. It also has private cloud storage, so you have complete control over your stored data. This application is a great option if you value privacy above all else.
LibreOffice Writer: The open source standby
LibreOffice is the open source office suite that comes packaged with many Linux distributions. Windows and Mac versions are also available if Linux isn't your jam. LibreOffice's text editor, Writer, has powerful editing tools that compete well with Microsoft Word. Its extension library makes up for any features it lacks since there's probably an extension for that. While its user interface is stuck in the 1990s, its features give other word processors a run for their money.
There is no LibreOffice app for Android or iOS.
LibreOffice – The Document Foundation
Collabora Office: LibreOffice for mobile
Many open source document editors are built off of LibreOffice, and Collabora Office is one of the best. If you're familiar with LibreOffice for desktop, adapting to Collabora will be easy. It's a bit rough visually, but that's a small price to pay for rich features. It's in active development and has a public bug tracker, so it's easy to see what's happening behind the scenes if you have an issue.
Collabora Office found its way into our roundup of the best tablet apps for Android.
Etherpad: Everyone edits at once
Etherpad is a word processor with a sole focus: real-time collaboration. It boasts that it works like a "live multiplayer editor," and it lives up to its claim. Many users can edit a file simultaneously and see each change as it happens.
It doesn't have many fancy features, but the features it has will improve document collaboration. Users can talk with each other using live chat while editing. The app can highlight each user's contributions in different colors to make it easier to see what everyone has done. There are a few better options if you want a simple way for many people to edit a word-processing document, but Etherpad is unique.
Etherpad – Open source online editor
De-Google your docs
Word processing is essential no matter what you do, and Google Docs isn't always the best solution. Whether you want to use the best-known word processor or a lesser-known open source option, there's a word processor for everyone. If you're looking to de-Googlify your life a bit more, try some of these great Google Calendar alternatives.
Conclusion on The 8 best Google Docs alternatives for Android in 2023
If you have any query let me know in comment section.