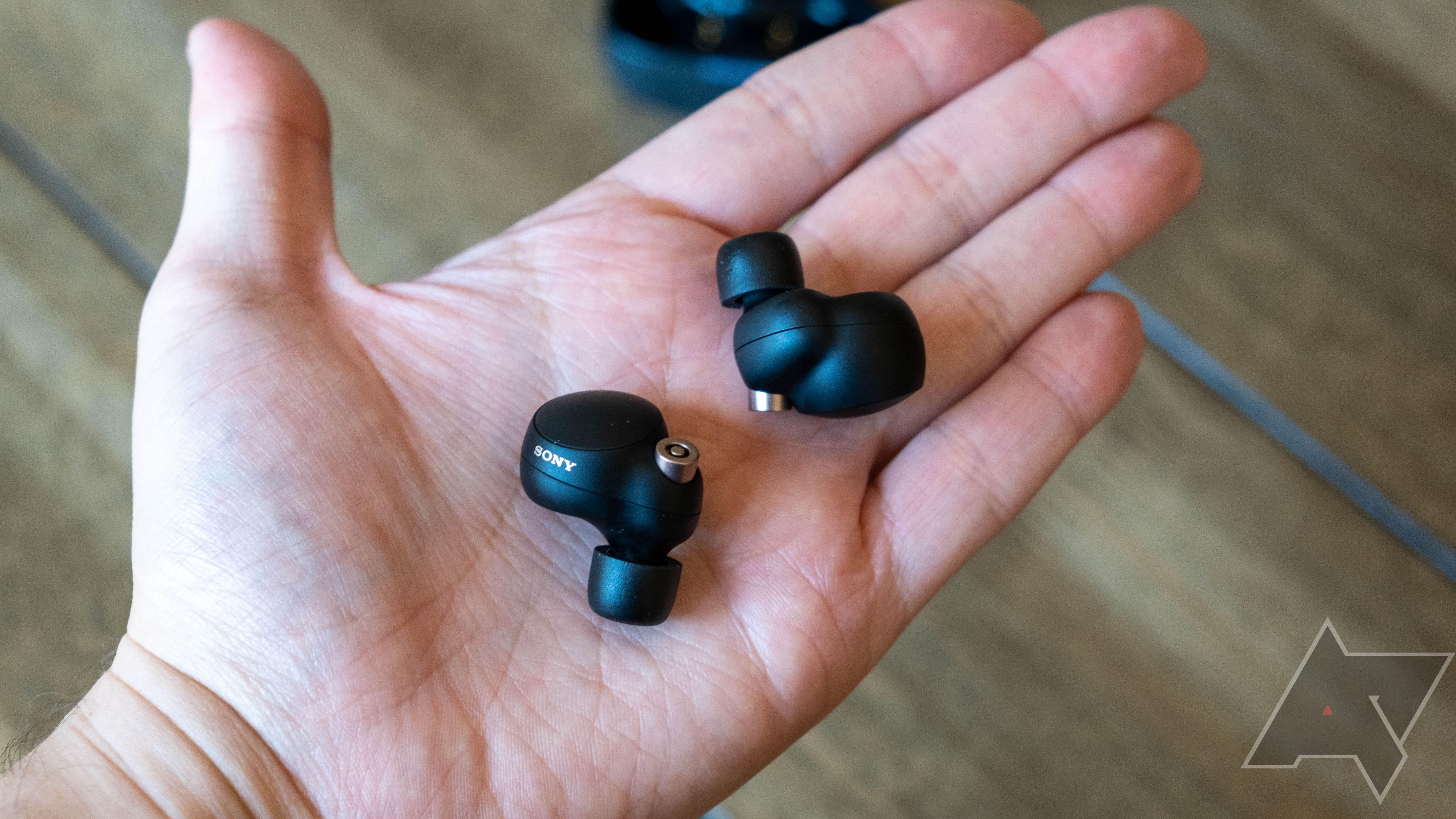 Booming earbuds, but not in a good way
Sony makes great audio gear ranging from home theater systems to personal audio wearables like headphones. Its flagship true-wireless earbuds from 2021, the WF-1000XM4, sound incredible while offering conveniences like best-in-class active noise cancelation, wireless charging, and excellent battery life. However, one XM4 user on Reddit had an alarming experience with their earbuds — the right one exploded inside the charging case without warning.
Based on a few pictures u/yangcong1982 shared, the explosion left the Sony WF-1000XM4 earbud in two halves, split along the adhesive-sealed seam. Obviously, the earbuds aren't usable now, but there are no signs of combustion in the images shared after the fact. It doesn't appear this accident hurt anybody.
Responding to questions on the Sony Headphones Subreddit, the unfortunate user clarified they placed the buds in their charging case and left them that way for two days prior to the explosion. This effectively rules out potential misuse as probable cause. The user said they charge the case using an Anker power bank, and the batteries were around 80% charged, ruling out damage due to overcharging and the use of an incorrect charger, even though most modern electronics have failsafe systems built in.
In the week leading up to the incident, the victim noted that the right earbud would discharge completely, even when the left one had 20 to 40% charge left. The gap eventually widened to a point where the right earbud died when the left one had 60% charge left. Interestingly, the user was running firmware version 1.4.2 on the earbuds — a build infamous for battery life issues. Other Redditors reported their earbuds running noticeably hotter on the same firmware, but one wouldn't expect batteries on $280 wearables to go boom after just two years of use.
This isn't the only case of the buds exploding, and to Sony's credit, the WF-1000XM4 has since received a firmware update (version 1.6.1 released in December 2022) specifically addressing the battery degradation issue. Sony has requested images of the damage, and is in touch with the Redditor to resolve the issue.
It's just unfortunate this user hadn't updated the firmware — if you're still running v1.4.2, we strongly suggest you update, or at the very least, watch out for uneven battery depletion and hot earbuds, as they could be signs of an impending disaster. If your buds are damaged, Sony USA might honor replacement claims outside standard warranty period because of the issue.