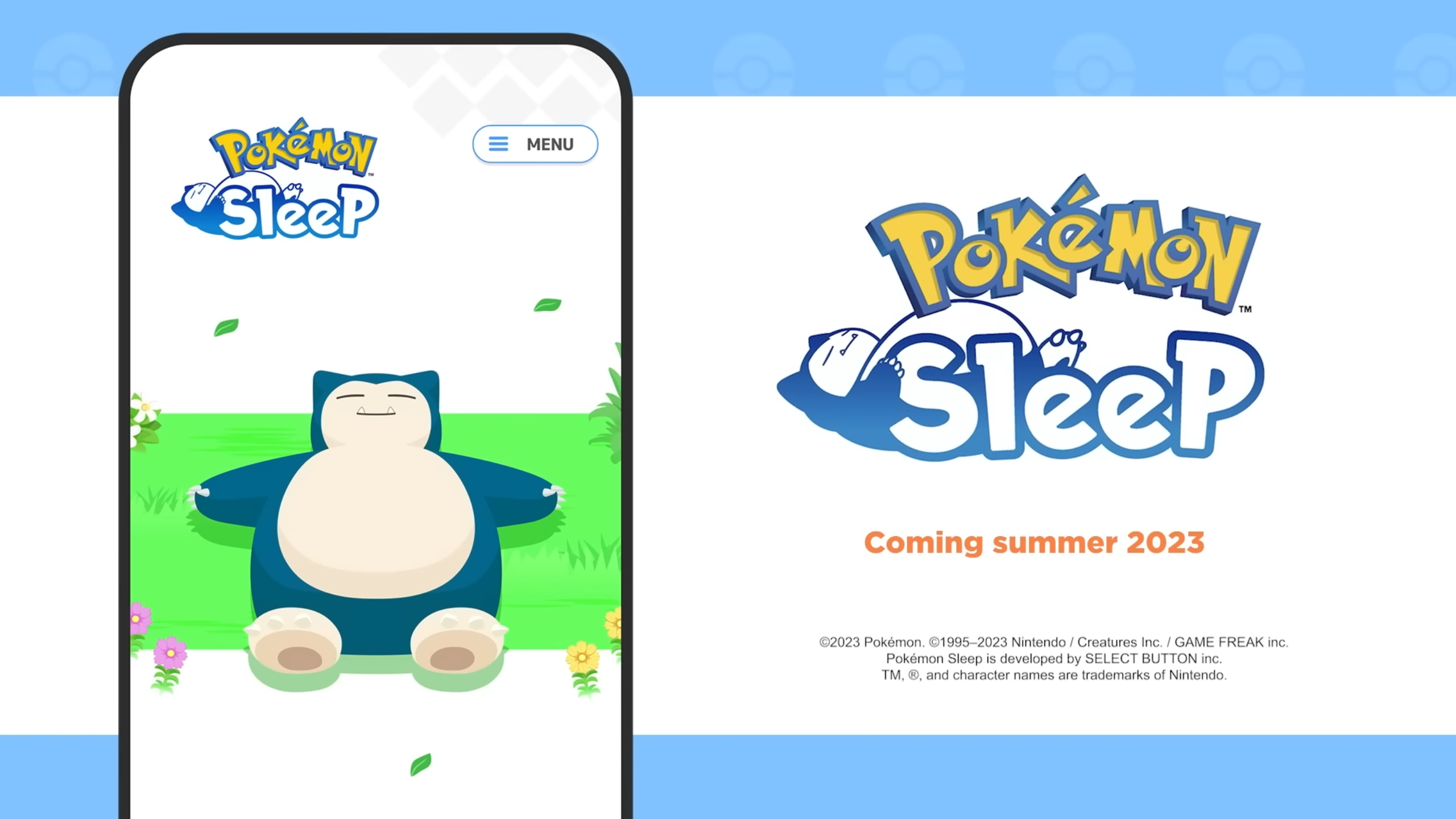 After a four year wait, The Pokémon Company finally reveals when Pokémon Sleep will launch
Four years ago, at the Pokémon Press Conference, The Pokémon Company announced an odd little game called Pokémon Sleep. While one would suspect this game was completely abandoned, seeing it's been missing since its announcement in 2019, today's Pokémon Presents event revealed that Pokémon Sleep is not only alive and kicking, but it's coming sometime this summer, putting everyone's worries to rest.
For those who missed the first announcement four years ago, Pokémon Sleep is an app/game that can analyze your sleep. If you get enough sleep, the app will display several Pokémon around a Snorlax, incentivizing quality rest. There will be three types of sleep styles, from dozing, to snoozing, to slumbering, so the Pokémon that offer this style will be the ones gathering around Snorlax, meaning your visible Pokémon will differ depending on your type of sleep. There will also be rare styles of sleep, much like there are rare Pokémon, so the goal is to find these rare sleep styles to complete a sleep style dex.
Of course, tracking sleep with a phone will probably prove challenging for children seeing that it's recommended to place a phone running the game on a pillow next to your resting body. So there's an optional Pokémon GO Plus + that will connect over Bluetooth direct to your phone, which can do all the tracking for you while also offering a much smaller footprint (compared to your phone) to carry around or wear. The Pokémon GO Plus + is set to launch on July 14, 2023, offering a clue when Pokémon Sleep might launch this summer.
While we don't yet have a hard date for the launch of Pokémon Sleep despite the fact it's been in development for the last four years, it's coming soon all the same. So if you've been itching to utilize Pokémon to track your sleep for some reason while gamifying this rest, you don't have much longer to wait.
Conclusion on Pokémon wants to gamify sleep tracking with a little help from Snorlax
If you have any query let me know in comment section.