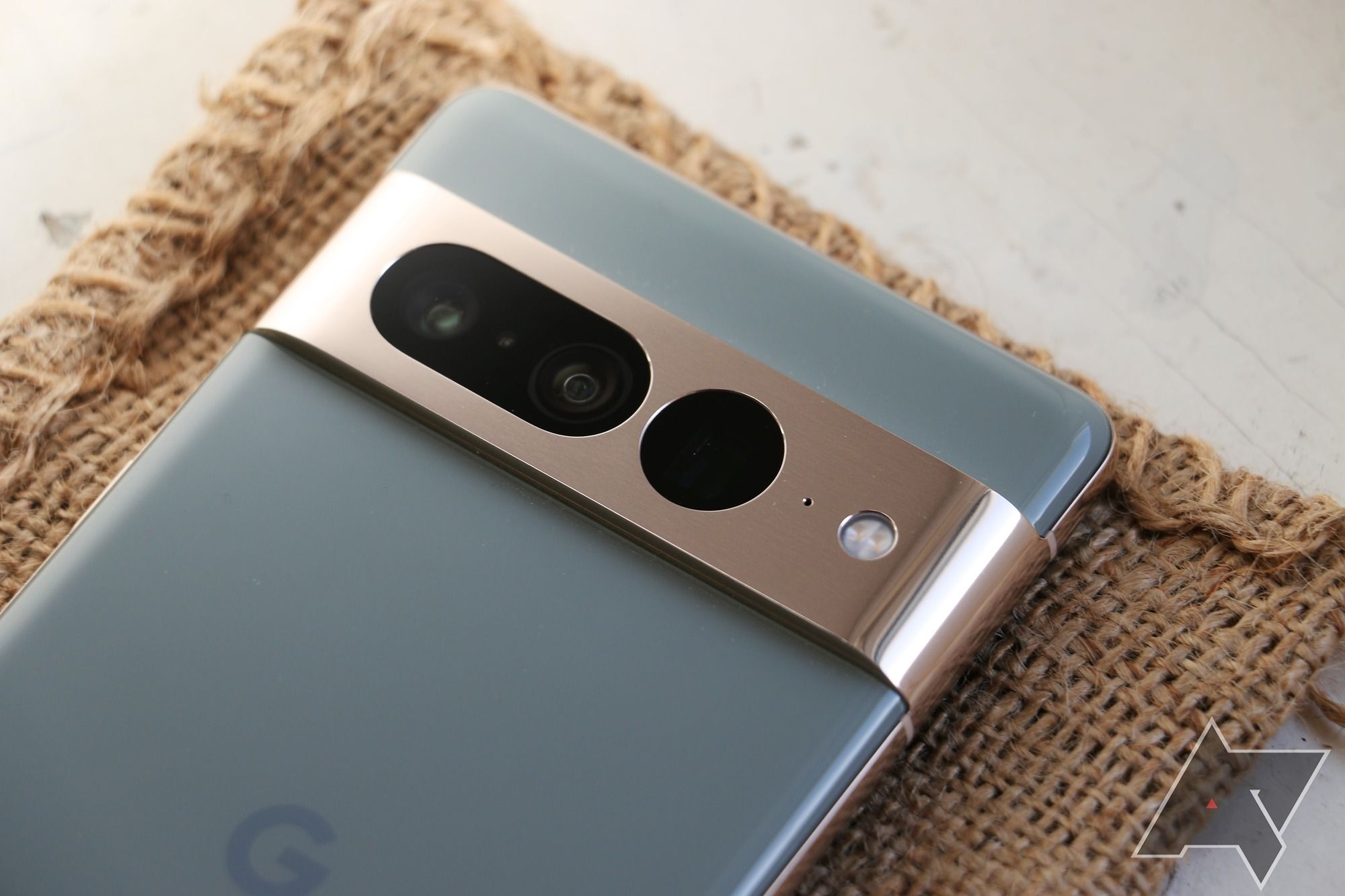 After months of leaks and speculation, the Google Pixel 7 and Google Pixel 7 Pro arrived on the market in style. Google took the lessons it learned from its first-gen Tensor-powered devices and launched two of the best Android phones on the market, offering a well-rounded package at affordable prices that undercut the competition. But with those phones now established as the rulers of the smartphone world, it's time to look at what's on the horizon for the Pixel series.
2023 looks jam-packed with Google-made Android devices, from the long-rumored Pixel Fold to the dock-based Google Pixel Tablet and the mid-range Pixel 7a. But it's the Pixel 8 series that we're dreaming about. No matter how much we love last year's flagships, there's always room for improvement. It's still early for Pixel 8 rumors, but we know some key details about Google's next mainline phones.
Refined Pixel designs with some additional power under the hood
While we're destined to see some real-world leaks later in the year, all we have to work off of are codenames and datamined information. Still, that gives us a good idea of what's coming down the pike from Google.
This year's phones have two codenames: Husky and Shiba. Based on leaked display information for both devices, Husky seems to be the Pixel 8 Pro, with a 2822x1344p resolution, while the smaller Pixel 8 — Shiba — sports a 2268x1080p resolution. Both are reduced from the current Pixel 7 phones. That could point toward a new design for both phones or, more likely, a smaller Pixel 8 offering.
While rumors point to the Google Pixel 8 Pro sticking at 6.7 inches, a potential leaked roadmap for Google's mobile division mentions a smaller form factor for the Pixel 8. This resolution is a slightly different aspect ratio, which could suggest a shorter display.
As far as its specs go, we know Google Tensor G3 is currently in testing. Codenamed Zuma, Google's third-gen custom chipset is rumored to be based on the unannounced Samsung Exynos 2300 processor. It's based on Samsung's 3nm node, which developer Kuba Wojciechowski says should be comparable to TSMC, the foundry currently relied on by Qualcomm and Apple. The current Google Tensor G2 remains a 5nm chipset, so this could improve efficiency and overall performance.
We don't know much more about what the Google Pixel 8's hardware might entail. Rumors over last summer suggested Google is experimenting with a ceramic phone. Although the specific model mentioned in those claims turned out to be the codename for the Google Pixel 7a, it would make more sense to see a high-end, durable material like ceramic appear on the Pixel 8 and 8 Pro.
Likewise, we're also expecting Google Pixel 8 lineup to sport an ultrasonic fingerprint sensor. It's still an under-display fingerprint sensor, but it should be faster than the Pixel 7's optical sensor. We're optimistic that the ultrasonic fingerprint sensor should be significantly faster than its predecessors, but doubt it will keep pace with the one on the Samsung Galaxy S23 Ultra.
A complete camera overhaul for the Google Pixel 8 lineup
If you're discussing the Pixel series, you can't ignore the camera. Google built its successor to the Nexus program on its impressive photo capabilities, combining excellent hardware with cutting-edge software and AI-powered photo processing. In the past, we've seen Google stick with camera sensors for years at a time — it wasn't until the Pixel 6 that the company ditched the sensor it used in the Pixel 3. But with this year's lineup, that might change.
Developer Kuba Wojciechowski spotted support for Husky and Shiba in Google's Camera Go app, specifically referencing staggered HDR support. It's a fresh approach to HDR photography, simultaneously capturing short and long exposures to improve capture time. However, the GN1 sensor currently used on the Pixel 7 and the Pixel 6 before it doesn't support it on a hardware level, implying Google plans to shake up its camera tech on the Pixel 8.
For other manufacturers, switching to a new sensor after two generations isn't unheard of. Still, it displays a new, hardware-focused approach for the company.
The first phones to ship with Android 14
Google always drops its latest Android upgrade between August and October each year. In 2021, Android 12 and its visual overhaul arrived in October, in time for the Pixel 6 to launch. Last year, Android 13, which was a smaller update, landed in the first week of August, providing plenty of time for some last-minute bugs to be ironed out.
Like clockwork, Google kicked off its Android 14 developer previews in February of this year, with a beta program set to kick off in April. This year's timeline looks awfully familiar, with an official launch seemingly planned for August. That should allow Android 14's first stable build to make its way out into the wild well before the Pixel 8 series launches, likely making Google's next pair of phones the first Android devices to launch running this year's upgrade. Google may also include exclusive features for its latest Android phones, though we'll have to get closer to launch before any leaked demos start appearing.
Google Pixel 8 pricing and release dates remain a mystery
One of the biggest selling points of the Pixel series over its past two generations has been its pricing. While the Pixel 6 Pro and Pixel 7 Pro are similarly priced to other top-tier flagships, the Pixel 6 and Pixel 7 provide buyers with some of the best value on the market. At $600, both phones managed to undercut the competition, but it wasn't close. It's unclear whether Google can maintain that pricing for another generation, but we certainly hope it can.
As for a release date, October seems like a safe bet. Google has fallen into some predictable patterns when it comes to phone launches, announcing the devices early in the month before launching them a week or two later. If that history is an indicator, look for the Pixel 8 series to hit store shelves in mid-to-late October. According to some rumors, both phones could launch alongside the Google Pixel Fold.
Pixel 8 & 8 Pro: A new generation of Pixel
Google's Pixel 8 and Pixel 8 Pro might seem pretty far from launch, but it won't take long for news, rumors, and leaks to start swirling. We could see an early reveal at Google I/O in May 2023. Until then, the Pixel 7 and 7 Pro remain excellent devices, especially considering their routine discounts. If you can't wait for a new generation of Pixel, both devices will serve you well.
Conclusion on News, rumors, links, and anticipated release date
If you have any query let me know in comment section.