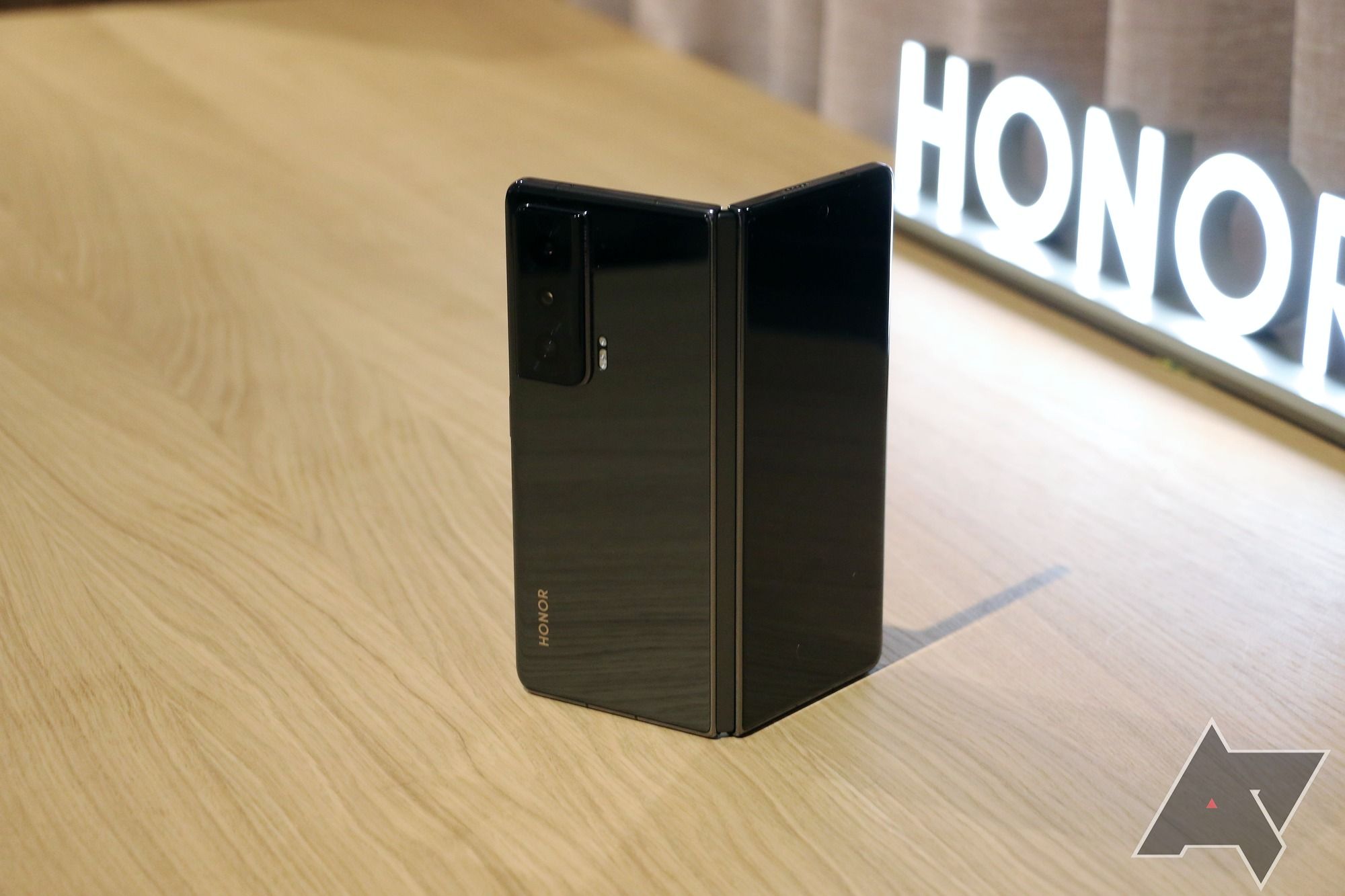 Huawei sold Honor to a Chinese government-backed consortium in November 2020 to ensure its survival. That move has paid well, as Honor has launched some impressive devices since then, including its first folding phone, the Magic V. The company followed this up with its second foldable, the Magic Vs, which we found to be a worthy competitor to the Samsung Galaxy Z Fold 4 in our hands-on. Three months after its China debut, the foldable is set to launch internationally alongside Honor's flagship Magic 5 series. The devices will be unveiled at MWC 2023, and if they have caught your fancy, here's how you can watch them being revealed live.
When is Honor's MWC 2023 launch event scheduled to start?
Honor is holding an on-site launch event for the Magic Vs and the Honor Magic 5 series at MWC 2023 in Barcelona, Spain. The event will start on February 27th at 1:30 PM local time CET, which is 7:30 AM ET, 4:30 AM PT, or 6:00 PM IST.
How to watch Honor's MWC 2023 launch event live
Honor's press event at MWC 2023 is for media attendees. The company will livestream the event for its fans and people who cannot make it to MWC physically. This way, you can catch the unveiling of the Magic Vs and the Magic 5 series live from the comfort of your home or office.
Like almost every other company, Honor will livestream its event through YouTube. The company has already made the YouTube listing live on its event website, which is embedded below.
You can use the Notify me button so that YouTube reminds you a few minutes before the event's scheduled start time that it is about to begin.
Since the event is being live-streamed on YouTube, you can watch it live on any device of your choice that can access the streaming platform. This includes your phone, TV, laptop, and even your gaming console.
Honor is not the only company holding an event at Mobile World Congress. Xiaomi is holding an event a day before MWC begins for the international launch of the Xiaomi 13 series. You can watch the Xiaomi 13 launch event live here.
What to expect from Honor's MWC 2023 event
Honor has not shied away from highlighting the stars of its MWC 2023 event. The Magic 5 series is going to be the company's latest flagship smartphone lineup that will make its debut at the event. The lineup should consist of multiple phones, including the Magic 5 Pro and the Magic 5. There could also be an Honor Magic 5 Prestige Edition, packing a 1-inch Sony IMX989 camera at the rear.
The company has posted several teaser videos, revealing the Magic 5 Pro's design and highlighting some of its key features. This includes an extra bright display and a camera that is seemingly capable of capturing some stunning low-light photos.
Rumors suggest the Honor Magic 5 Pro will use Qualcomm's latest and greatest Snapdragon 8 Gen 2 chip. This will be paired with 12GB RAM and up to 512GB storage. The phone will apparently house a quad-camera setup consisting of a 50MP primary shooter and a 5x telephoto sensor. Other specs reportedly include 66W fast wired charging, a 6.8-inch 120Hz LTPO display, and 3D face unlock.
As for the Magic Vs, it was announced in late November 2022 but will make its global debut at MWC. It will be the first foldable from Honor's stable to launch internationally, as the Magic V never made its way outside of China.
The foldable packs a 120Hz 6.45-inch 1080p 21:9 OLED display at the front. Opening the device reveals a 7.9-inch display with a 90Hz refresh rate. Ticking inside is a Snapdragon 8 Plus Gen 1 chip powered by a 5,000mAh battery with 66W charging support.
As noted in our Honor Magic Vs hands-on, the crease in the middle of the foldable display is noticeable, especially when you run your finger over it. We were still impressed with the simplified hinge, which now has only four moving parts and allows the device to fold fully flat.
None of Huawei's trade sanctions apply to Honor devices. So, the Magic 5 Pro series and the Honor Magic Vs. will launch with full access to Google apps and services. It will also be interesting to see what improvements Honor's Android 13-based Magic OS 7 brings to the table.
The Honor Magic 5 and Magic Vs will only be available in parts of Europe and Asia. Like previous Honor devices, they are unlikely to enter the US market, though no one can stop you from importing them if you really want to.
Conclusion on How to watch Honor's book-style Magic Vs and Magic 5 launch
If you have any query let me know in comment section.