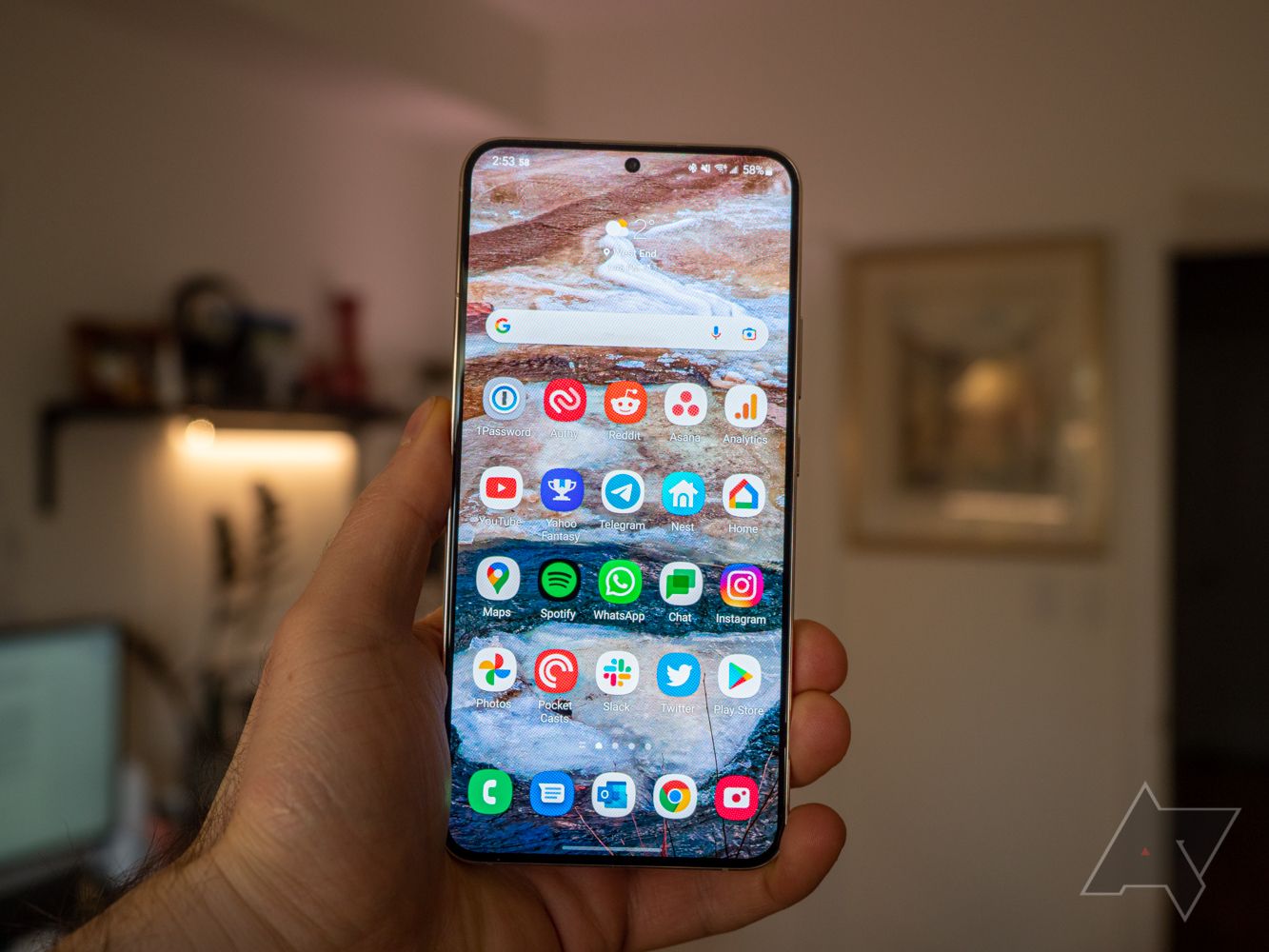 Sometimes screenshots aren't enough
Samsung devices are some of the leading Android phones on the market. They make it easy to capture screenshots and provide advanced features to help you interact with them instantly.
However, a still image might not always convey the intended message, so recording a video of your screen might be a better option. For example, when guiding someone through a sequence of clicks, it's often easier to record your screen than to take a screenshot of each step individually. The procedure is nearly as simple as capturing a screenshot, so consider it the next time you want to take a screenshot.
How to record your screen on a Samsung phone
You don't need to install an app to record your screen using your Samsung Galaxy device. Follow the below steps, and you'll be ready to share your recording in just a few steps:
Scroll down from the top of your screen with two fingers to show the Quick Action buttons. You can also scroll down once to open the Notification bar and another time to open the same icons.
Tap the Screen recorder button. If it isn't there, tap the + button to add it.
A confirmation screen allows you to select whether you want to record any sounds your phone might play, record media sounds and your microphone (useful when you want to talk over your recording), or none of the previous options. You can also show taps and touches to make it easier for someone to see your taps on the screen.
When you're ready, tap Start recording. The device displays a three-second countdown and starts recording.
A floating bar appears on the screen. The pencil icon lets you draw over it to show what you're doing. The person icon lets you record a selfie, making the video more immersive. Lastly, the two buttons on the right let you pause and stop your recording.
After you stop recording, it is accessible in your phone's gallery under the Screen Recordings folder. You can edit and share them from there, just like any other video file.
Videos capture more details
One UI's advanced features make screen recording a straightforward process, even for those unfamiliar with the function. The ease and simplicity of recording make it an ideal tool for creating tutorials or helping others navigate phone-related issues. Recording your screen allows for a comprehensive, step-by-step video that can be shared with friends or family to help them understand the message you're trying to convey and resolve similar issues, especially considering that you can use your phone microphone to walk them through the process.
Conclusion on How to record your screen on a Samsung phone or tablet
If you have any query let me know in comment section.