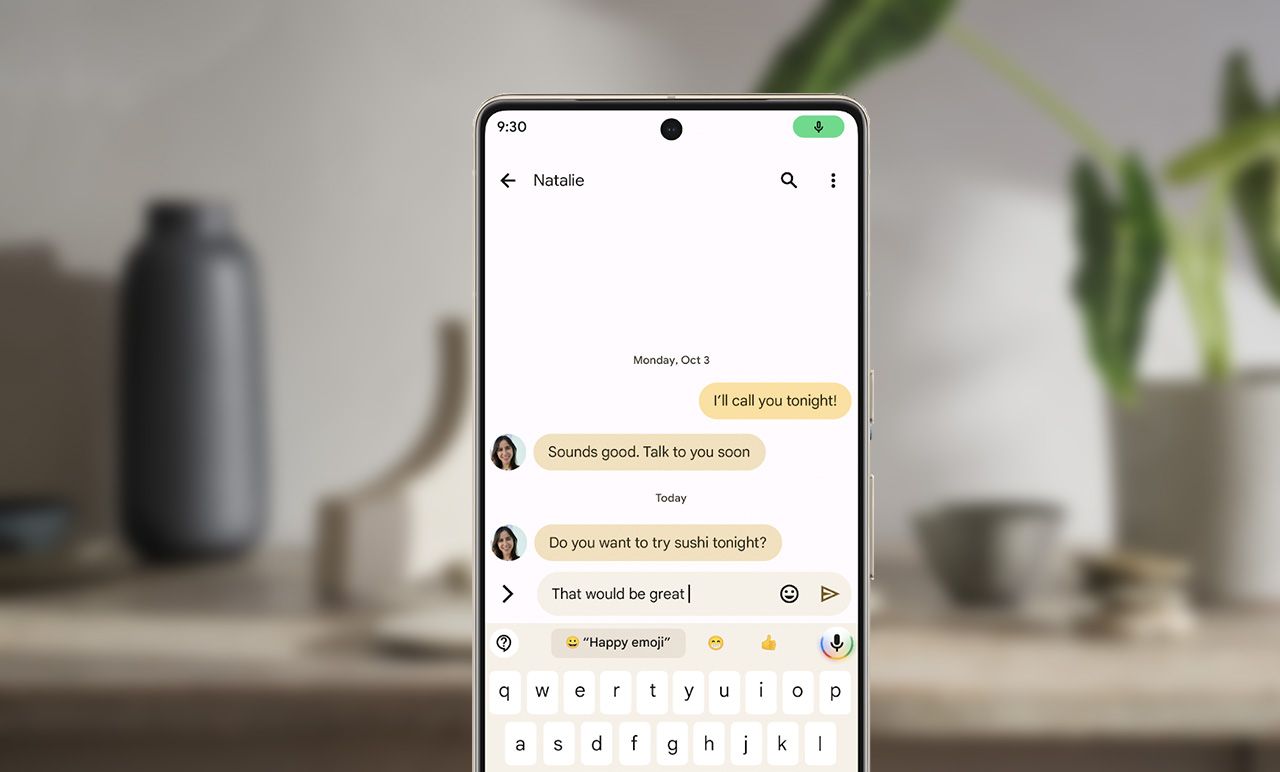 Get a physical copy of your messages in no time at all
Source: Google
Messaging is one of, if not the most, used forms of communication in the world. In the U.S., texting through your carrier is the most used form of messaging. Since texting is used for so much communication, you may need to print some text messages from a pleasant conversation you want to remember or if you need to use text messages as evidence in a court case. There isn't a built-in feature to print text messages on the best Android phones, but there are a few workarounds you can use to print images of your texts.
This guide discusses how to print text messages from an Android phone using the Google Messages app, which is the default texting app on most new Android phones. If you use another app to text, it might have other ways to print text messages that aren't listed here.
How to print text messages from your Android phone
The most natural place to print your text messages from is the phone you texted on. Google Messages does not natively include a way to print texts from within the app. The best workaround is to take screenshots of the messages you want to print and print them from your phone.
Open the Messages app.
Select or search for the conversation you want to print messages from.
Find the messages you would like to print.
Simultaneously press the volume up and power buttons.
If the text messages you want to print don't fit on your screen, tap the Capture More button that pops up at the bottom of your screen. Then drag the bounds of the capture box to select the content you want to capture. This may not capture all the content you want to print, but it will capture more than the default.
Tap the Share button.
Scroll down and tap the Print icon.
Choose a printer and tap the Print button.
Check your printer, and your texts should be printed and ready to share.
How to print text messages from the Google Messages web app
If printing texts from your phone is too difficult, you can also print them from your computer.
The screenshots in this section follow these steps using a Chromebook. If you use a Windows or Mac device, the steps for printing from Chrome or printing a screenshot may differ slightly.
Set up Google Messages on the web if this is the first time you're using it on your computer.
Go to messages.google.com on Chrome on your computer.
Find the conversation you'd like to print messages from.
You now have two options to print messages.
Your first option is to click the three dots in the upper-right corner of the page. In the menu, tap the Print option. Use the Chrome print menu to choose a printer and printing options and print your messages.
You can also take screenshots of your conversation like you would on your Android phone. Once you take the screenshot, go to your files, find the screenshot, and print it.
Either method should allow you to print your messages quickly and easily.
Your texts in print
There could be a number of reasons why someone would want to print their text messages. Whether it's to keep a happy memory or as evidence for something, you have a few options to print texts from your computer or your Android phone. If you need to print messages that you deleted, it may be pertinent to know how to find and retrieve deleted texts on an Android phone.
Conclusion on How to print text messages from your Android phone or tablet
If you have any query let me know in comment section.