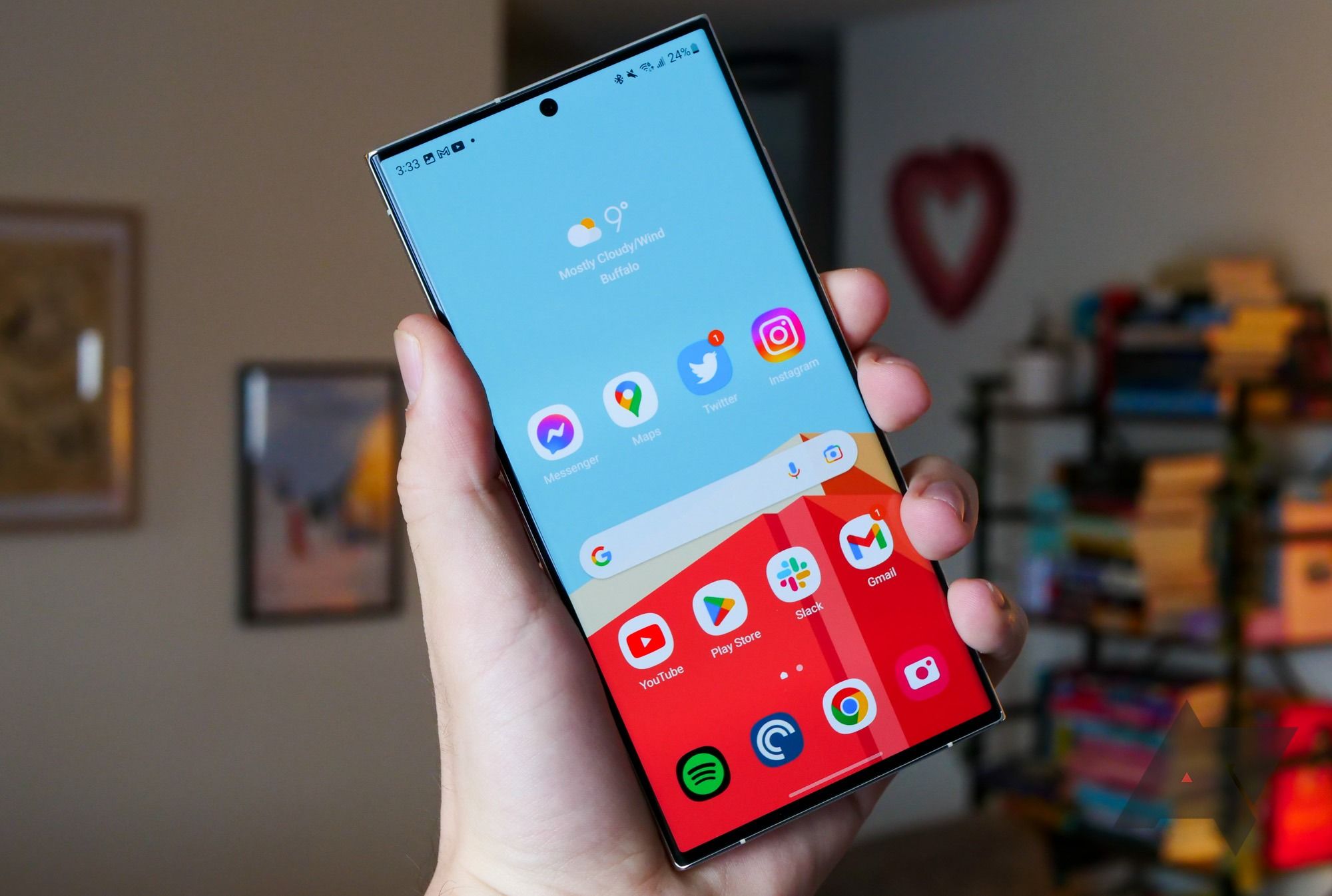 Since your phone number is linked to several websites and services, it's not hard for spammers to get hold of it and send unnecessary texts during busy hours. Instead of using an unknown number, scammers now prefer an email address to reach your messages inbox with lucrative offers, discounts, and deals. Blocking email text messages is easy whether you have an Android phone, iPhone, or a top Samsung Galaxy phone.
Text messages from unknown email addresses have become common these days. Scammers prefer such email services to avoid carrier charges for outgoing messages. These messages contain fake links to get an eye-popping discount on high-value items, call a number, pay your light bill, or win a jackpot prize that causes you trouble down the road.
How to spot spam text messages
You should first learn to identify such spam texts on your phone so that you don't end up sharing your credit card details on a sketchy website.
The message has grammar and spelling errors
Not all scammers are fluent in the English language. You should look for grammar or spelling errors in the received message. If you notice broken words or sentences, it's a red flag, and you should block the recipient.
The message has too-good-to-be-true offers
It's one of the common ways to con people into tapping a harmful link. Does a text message promise a brand-new PlayStation 5 for $99? Some text messages even offer to pay student loans or cash prizes for filling out a form online. Stay away from such messages.
The message is irrelevant
Does a text message ask you to pay customs duties for a product you never ordered? Always ignore such unrelated and random messages popping up in your inbox.
The message prompts an urgent action
This is another trick by scammers to steal personal and financial information from users. A text message from an email address may ask you to repay your pending electricity bill, gas bill, or credit card bill. You also get a link to call their fake customer care. You should never engage with such messages and confirm the pending dues from your bank.
Block text messages sent from an email account on Android
The default Messages app on most Android phones comes with spam protection. Here's how to enable it.
Open the Messages app on your Android phone.
Tap the circular account picture in the upper-right corner.
Open Messages Settings.
Scroll to Spam protection.
Enable the same from the following menu.
Messages sends required data about your messages to Google without including your phone number or message content. If you still receive text messages from unknown email addresses, manually block them and report them as spam.
Open an irrelevant conversation in the Messages app.
Tap the kebab menu (three-dot) in the upper-right corner. Select Details.
Tap Block & report spam and confirm your decision.
Block email text messages on Samsung Galaxy phones
Samsung uses a different Messages app on Galaxy phones. Although the company recently released Message Guard, a platform that protects the Samsung Galaxy S23 Plus, and its other 2023 flagships, from various threats. Unfortunately, the feature is not yet available on the rest of its phones. That means you'll need to block text from email addresses manually.
Launch Messages on your Samsung phone.
Select an unknown chat thread.
Tap the email address at the top.
Select Block.
Block text messages sent via email on an iPhone
iOS comes with a nifty filter to separate unknown senders from people you know. You need to enable the SMS filter from Settings. The trick makes it easier to find text messages from unknown email addresses.
Open the Settings app on your iPhone.
Scroll to Messages.
Select Unknown & Spam under Message Filtering.
Enable the Filter Unknown Senders toggle and select SMS filter.
Let's check the SMS filter in action and block irrelevant email text messages.
Open the Messages app on your iPhone.
Tap Filters in the upper-left corner.
Select Unknown Senders.
Look for unknown email addresses.
Tap the email address at the top to open the info menu.
Select info.
Tap Block this caller, and you're good to go.
You can use the same steps to block email text messages if you have iMessage set up on your iPad.
How are scammers getting my information?
You may wonder how scammers acquire your phone number. While you can't pinpoint it to a specific factor, these scammers likely use third-party data providers in the following situations:
Filling out a random form on a website with your cellular number.
Making a purchase from an unknown website.
A data breach at a popular website.
Applying for a credit card.
Registering to vote.
Entering a contest on unknown websites.
Keep your inbox clean of spam
Besides irrelevant messages, getting spam calls is becoming a common phenomenon these days. If you face the same, read our dedicated post to block spam calls on Android.
Conclusion on How to block text messages from email accounts
If you have any query let me know in comment section.