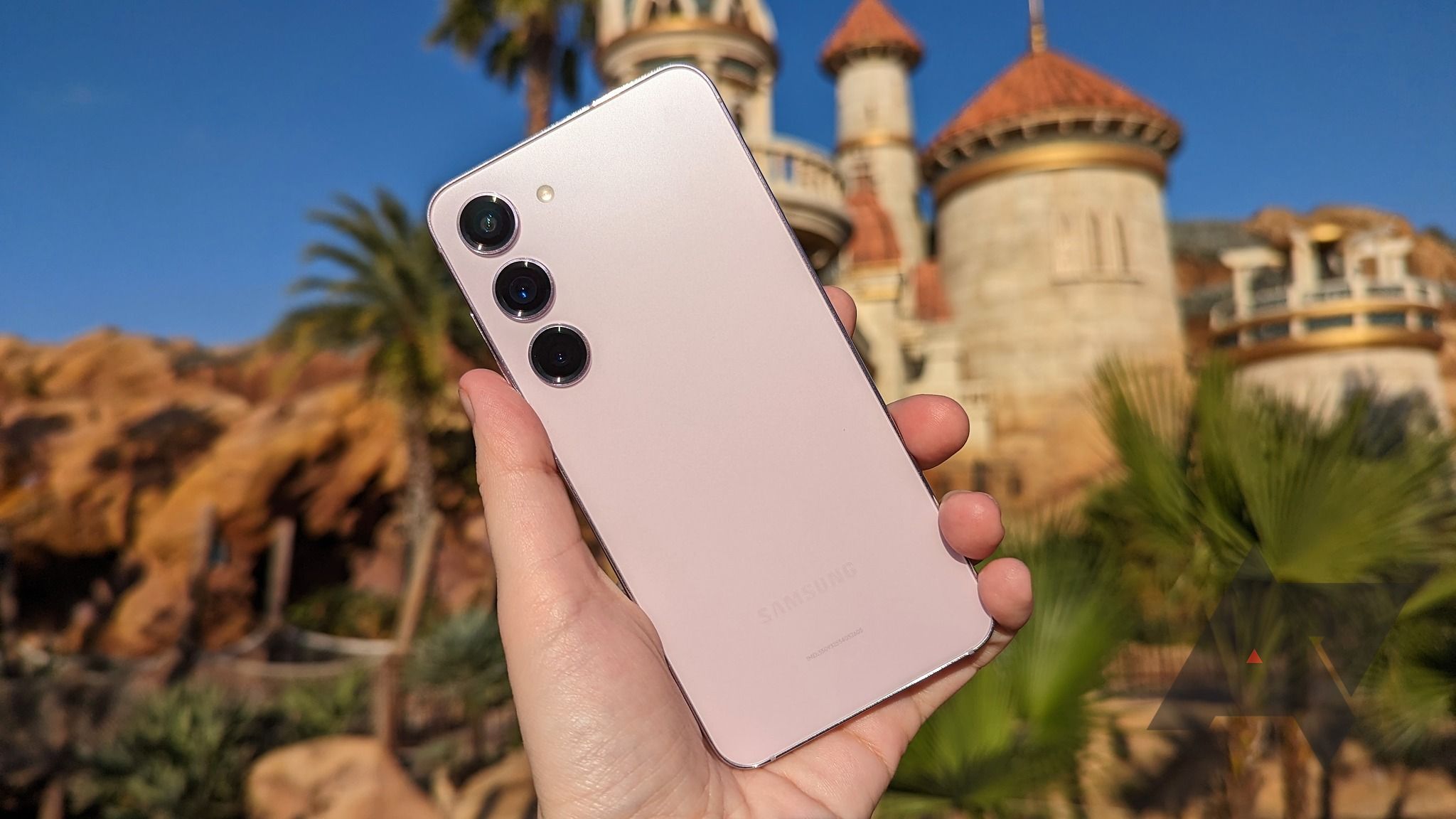 Slumping smartphone sales don't seem to be affecting Samsung's flagships
The smartphone market is in the midst of one of its worst slumps ever, as overall sales in 2022 plummeted more than 11% around the world. Samsung was hit particularly hard by the downturn, shipping almost 16% fewer phones last year than it did in 2021, so the company has a lot riding on its Galaxy S23 series. The flagships appear to have had a successful launch, as preorder sales figures from around the world indicate Samsung could be coming out of its funk.
We'll start things off in Asia, Samsung's home continent. Compared to the Galaxy S22 series, this year's Galaxy S23 lineup sold at least 10% more units during the preorder period in Taiwan (via SamMobile). Growth was even stronger in India, which saw twice as many pre-orders as last year, including 140,000 units sold within the first 48 hours, according to Samsung Senior Vice President Raju Pullan.
In South Korea, preorder deals for the Galaxy S23 series were available for 7 days, and the company reportedly sold a record 1.09 million phones during this period, up 8% from last year's 1.01 million S22 preorders. The S23 Ultra accounted for 60% of this year's numbers with 650,000 units. The standard S23 made up a fitting 23% of sales, while the S23 Plus took up the remaining 17%.
The Galaxy S23 and S23 Ultra are leading the charge in Samsung's sales resurgence.
So far, the only European country we've found with sales numbers publicly available is France, where S23 preorders from February 1 to February 16 almost doubled sales from the same period last year. This is after the S22 series tallied over twice as many preorders as the S21 in that country, indicating this year's models sold nearly four times as many units as Samsung's 2021 flagships.
Shifting to the Western Hemisphere, Galaxy S23 preorders in Latin America were 50% higher than last year, largely thanks to the flagships being made available in Brazil on launch day for the first time ever. Sales were tracked from February 1 to February 13, and during this period, the S23 Ultra accounted for 59% of preorders in the region.
Worldwide, 60% of people have been opting for the S23 Ultra, according to Samsung. Our own polling suggests that Android Police readers gravitate towards the high-end model more than global buyers, with 71% of people who preordered a Galaxy S23 reporting to have opted for the Ultra variant. 15% went with the S23+, while 14% chose the Galaxy S23.
Samsung hasn't announced sales numbers in the US yet, but if the rest of the world is any indication, the Galaxy S23 Ultra should be a hot ticket item in North America, a market known to gravitate toward higher-end offerings.
Source: Samsung
Samsung Galaxy S23 Ultra
Samsung's top-tier Galaxy S23 Ultra accounted for 60% of Galaxy S23 preorder sales globally, and it's easy to see why. Its unrivaled spec sheet includes a massive 5,000mAh battery, a Snapdragon 8 Gen 2 for Galaxy processor, a gorgeous 6.8-inch 120Hz Dynamic AMOLED display, and an insane 200MP main camera. If you want the best of the best on Android, look no further.
Conclusion on Everybody wants a Galaxy S23, as Samsung shares sales records across global markets
If you have any query let me know in comment section.