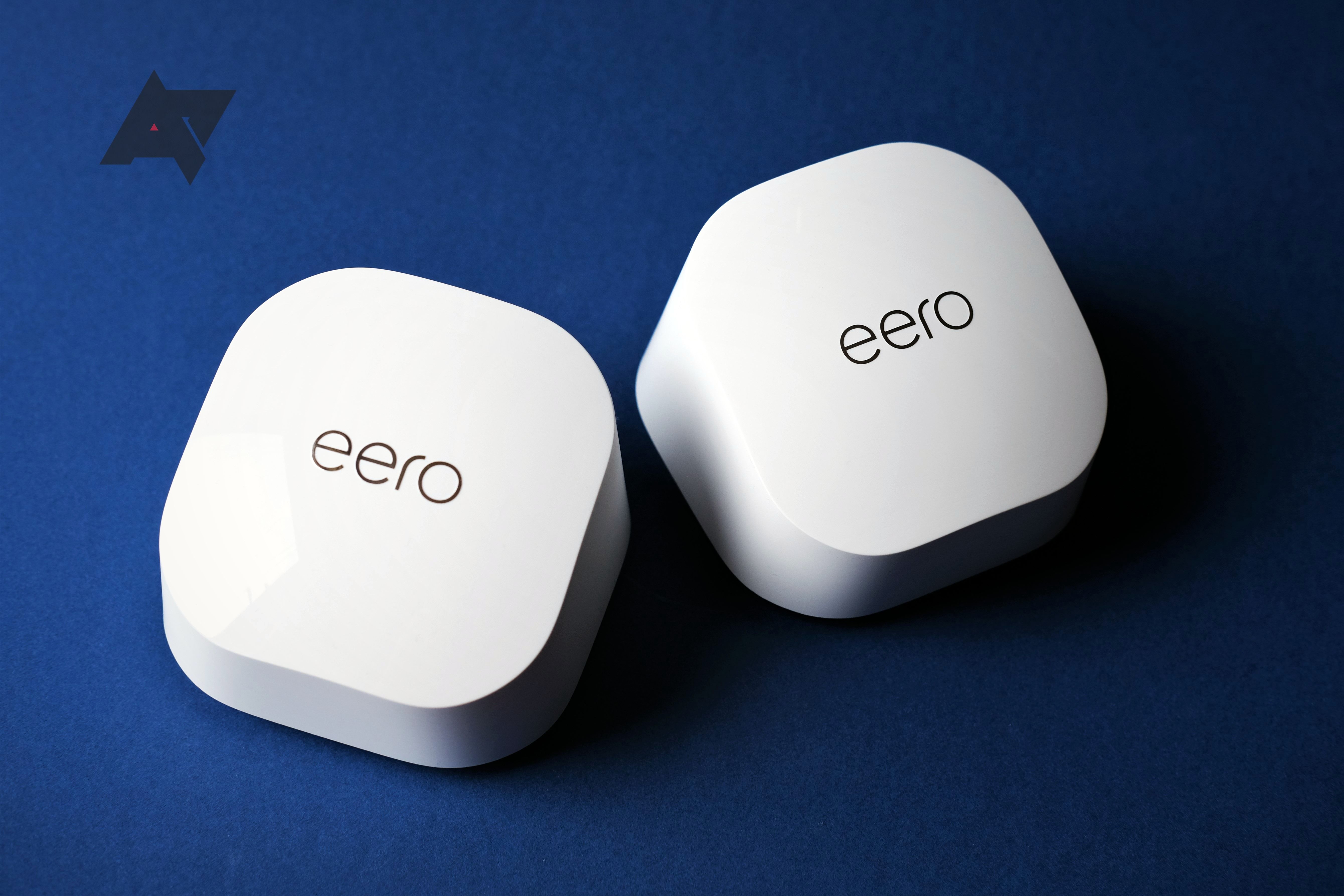 That's an all-time low price on one of our favorite routers
Source: Eero
Amazon Eero Pro 6
Giving you the benefit of a whole-home Wi-Fi network, the 2-pack Eero Pro 6 can cover up to 3,500 square feet. It's easy to set up, easy to manage, and it's easy for us to recommend at this price.
If you're looking to upgrade your internet experience at home, easily the best move you can make is replacing the default router your ISP dumped on you. The Eero Pro 6 from Amazon is a high-performance Wi-Fi router that offers excellent coverage and fast speeds, and if you're looking to get the best Wi-Fi 6 router for your home, this has got to be one of our favorites. The 2-piece mesh system we're looking at today can blanket up to 3,500 square feet with fast and reliable internet, it can be set up in minutes, and it even has a built-in Zigbee hub for connecting smart home devices. It's typically on the more expensive side, but with today's discount you can pick this pair up for $240.
Why you should buy the Amazon Eero Pro 6
The Eero Pro 6 is a mesh router system, meaning it uses multiple nodes to create a single, seamless network throughout your home. For this deal, we're specifically talking about the 2-piece package, but if you need a larger area covered, there is also a 3-pack available that can cover up to 6,000 square feet. The Pro 6 supports the speedy Wi-Fi 6 standard, meaning it's capable of delivering wireless internet speeds of up to a gigabit, while supporting up to 75 connected devices. Each node also has two gigabit WAN/LAN ports, should you ever need to use a wired connection.
I've had my Eero mesh Wi-Fi system for about three years now, and it was such a big upgrade from my previous router that I can't imagine ever going back. The setup is extremely simple, and the Eero app walks you through it step-by-step. The app is also where you manage your wireless network, with options to check your upload and download speeds, view a list of connected devices, grant guest access to your wireless network, and even reset your network — no more running to unplug the router. I also really like that Eero automatically pushes updates, meaning my wireless network is always up-to-date on the latest security threats, even when I'm not.
As with seemingly every smart home brand these days, Eero does hide some features behind a subscription plan. It's called Eero Plus, and for $10 per month it adds content filters, ad blocking, app blocking, password management, and more. While those are certainly some nice add-ons, we don't consider the exclusion of them a deal-breaker by any means. So, if you're in the market for a wireless router that will handle 4K streaming, online gaming, and tons of smart devices with ease, this discounted Eero Pro 6 should be at the top of your list.
Conclusion on Blanket your home in Wi-Fi 6 for just $240 with this Eero Pro 6 deal
If you have any query let me know in comment section.