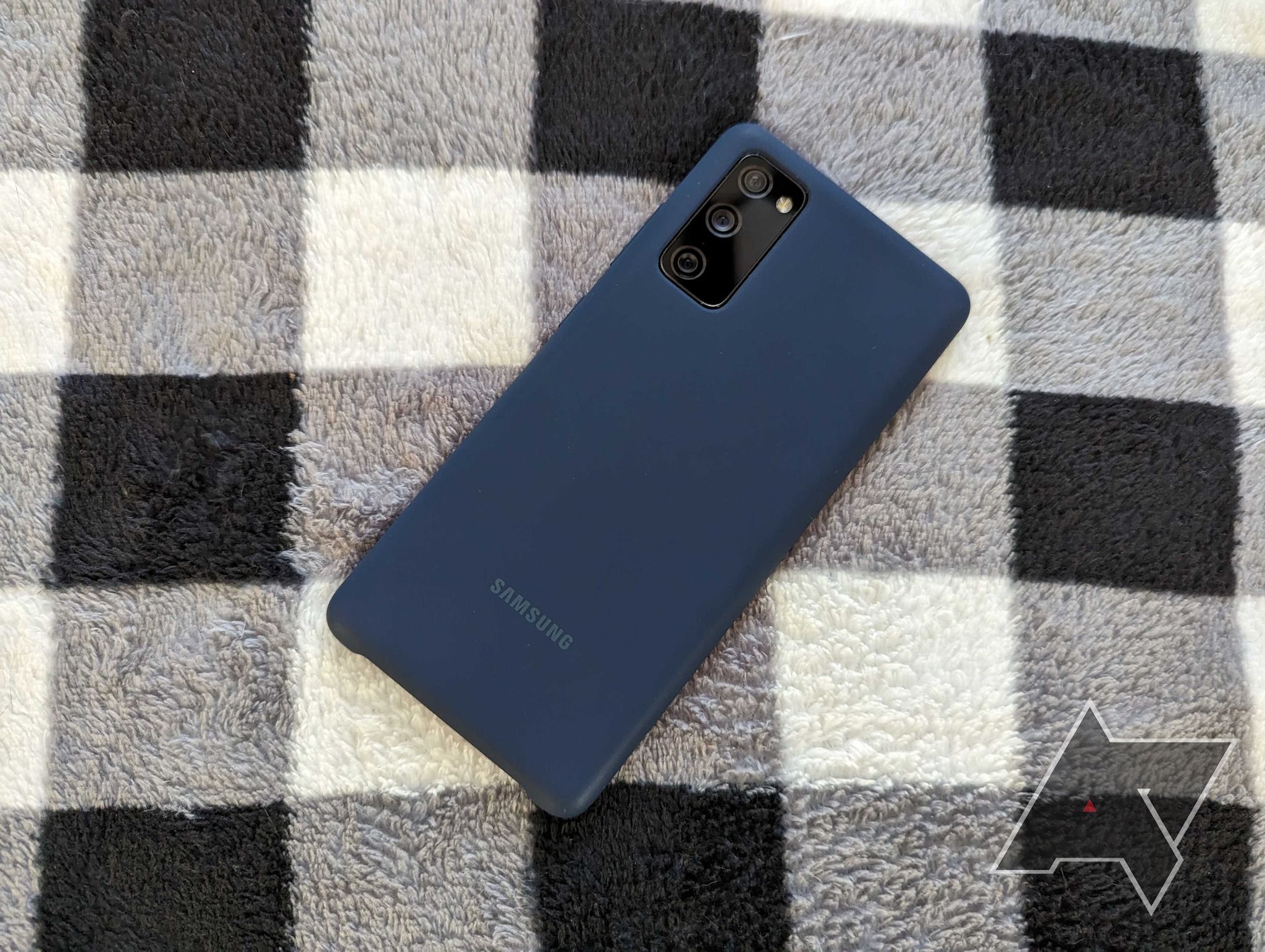 One of these durable cases will keep keep the 2020 Galaxy S20 FE in pristine condition
The Samsung Galaxy S20 FE is the perfect solution for lovers of Samsung's flagship line who don't want to spend an absolute fortune. It sports much of the same or similar performance, hardware, and design as its bigger siblings but lacks the fragile, all-glass construction and the exorbitant price tag. It's the rare kind of phone that you can buy for a reasonable price and continue using for years, thanks in part to Samsung's continued support in the form of the recent Android 13 update.
While it is a touch more rugged than its Gorilla Glass-wrapped relatives, it's still a sensitive electronic device that deserves the protection of a good case. Whether you want something slim and stylish or rugged and extra-reassuring, one of these excellent cases will keep your S20 FE in perfect condition until it's time to upgrade to the newest affordable Galaxy FE smartphone.
Spigen Tough Armor for Samsung Galaxy S20 FE
Editor's Choice
Spigen's responsible for a great deal of excellent smartphone accessories. Among them are several phone case families, of which the Tough Armor is the most popular. The Galaxy S20 FE version offers the protection the company's known for, plus a durable yet low-profile kickstand for viewing your phone in landscape and portrait orientation. Despite its slim profile, its combination of refined foam material and internal air cushioning affords it some of the best protection around.
Snakehive Vintage for Samsung Galaxy S20 FE
Premium Pick
The Snakehive Vintage has it all: It's durable, feels great in hand, and sports enough room inside for a couple of cards and a few bills. It also comes in a few interesting but understated cases that add personality without being outlandish. Once you cover your Galaxy S20 FE with this fancy leather case, it will be virtually indistinguishable from the similar but far more expensive high-end S20 versions.
Leyi Silicone for Samsung Galaxy S20 FE
Best Value
As simple as they get, the Leyi Silicone is little more than a single layer of protection that fits snugly around your device. It's more secure than a basic silicone sleeve, though, as a firm plastic frame on the front does an admirable job of keeping the screen edges in one piece. The case is relatively thin, so it doesn't add much bulk or weight, and there are cutouts on the side to make sure it doesn't interfere with button operation.
Caseology Parallax for Samsung Galaxy S20 FE
3D Grip
Caseology combines great build quality and a relatively no-nonsense design with attractive but subtle colorways and patterns. The Parallax lineup exemplifies that with an interesting 3D cube design that looks nice but isn't flashy or gaudy. Its textured body and two-layer construction make it easy to hold safely and withstand the occasional drop. You can choose from understated Ash Gray, Midnight Blue, or Aqua Green colors, and it's not very costly.
Supcase Unicorn Beetle Pro for Samsung Galaxy S20 FE
Promoted Pick
In partnership with Supcase
The Supcase Unicorn Beetle Pro is of the extremely rare Galaxy S20 FE cases with a built-in screen protector as well as an accompanying holster and belt clip. Aside from black, you can get it in green, red, or blue, and its combination of rigid polycarbonate and soft TPU is about as shock-resistant as it gets. For even more interesting functionality, the kickstand on the back works at three distinct angles so you can always comfortably see what's on the screen.
Crave Dual Guard for Samsung Galaxy S20 FE
Slim and Effective
Available in several interesting colors, the Crave Dual Guard keeps your Galaxy S20 FE looking good while keeping it in your hand, thanks to a good level of grip. It doesn't add a ton of bulk to your device, either, and has extended TPU bezels preventing the screen and camera from nicks and cracks. It fits perfectly, without any slippage or other movement, and the tactile side buttons are satisfying and consistent.
i-Blason Ares for Samsung Galaxy S20 FE
Promoted Pick
In partnership with i-Blason
The i-Blason Ares does its best to prevent nicks, cracks, and scratches while still letting you show off the good looks of your Galaxy S20 FE. That's due to a tinted, transparent rear panel and well-engineered bumpers along the edges and corners. The tint colors match the rest of the case, and your choices consist of black, red, purple, blue, and mint green. In addition, it supports wireless charging, includes an integrated screen protector, and has an impressive 20-foot drop rating.
Poetic Revolution for Samsung Galaxy S20 FE
Thoroughly Rugged
Many Poetic cases, including the Revolution, offer all-around protection courtesy of a firmly locking body and a frame with an integrated screen protector. This all but guarantees that you won't scratch or nick any of the phone's sensitive surfaces. The kickstand on the back is as reliable as they come, and the multi-layer body sees real-world testing during the design process to ensure it keeps your investment safe.
Samsung S-View Flip Cover for Galaxy S20 FE
Convenient and Classy
The Samsung original S-View Flip Cover covers the back and sides of the device from damage and has an antimicrobial coating to reduce the spread of germs. It doesn't have a raised bezel to prevent cracks on the edge of the screen, but the flip cover itself does a good job of that when closed. Its namesake transparent window lets you see your clock and notifications so you don't have to open it whenever you want to check the time.
Otterbox Defender for Samsung Galaxy S20 FE
Borderline Indestructible
Otterbox produces some of the most bulletproof cases on the planet, and the Defender is no exception. Instead of the slim bezel that most phones use to keep the screen edges intact, it sports a set of large-and-in-charge ridges that basically guarantee you won't damage your display or camera array. Whether you plan to use the case on its own or use the included holster and belt clip, there aren't many cases that can protect your S20 FE like this one.
Keeping your Galaxy S20 Fan Edition in perfect condition

There's a slightly smaller selection of cases for the FE compared to its more expensive relatives, but there are still plenty of great options. The Poetic Revolution and Supcase UB Pro both offer rugged designs, although the i-Blason is every bit as durable, and a lot of people find it way more attractive.
For something a little more stylish, the Snakehive Vintage just took home our latest Premium Pick award. It's one of the rare leather cases for the Fan Edition series and comes in several muted colors to keep things interesting. The OEM Samsung S-View cover is another great high-end option for those who want a little extra functionality out of their case.
Like the S20 FE itself, there are also some particularly affordable case choices. The Leyi is as straightforward and low-priced as they get, and even includes a pair of screen protectors. The Caseology Parallax also has a great price-to-performance ratio. In the end, though, it's hard to argue against the near-perfect balance of ruggedness, attractiveness, and grip of the Spigen Tough Armor, which is our Editor's Choice pick for the best S20 FE case. Once you settle on a dependable case, consider picking up one of these great power banks or affordable wireless earbuds to go along with it.
Conclusion on Best Samsung Galaxy S20 FE cases in 2023
If you have any query let me know in comment section.