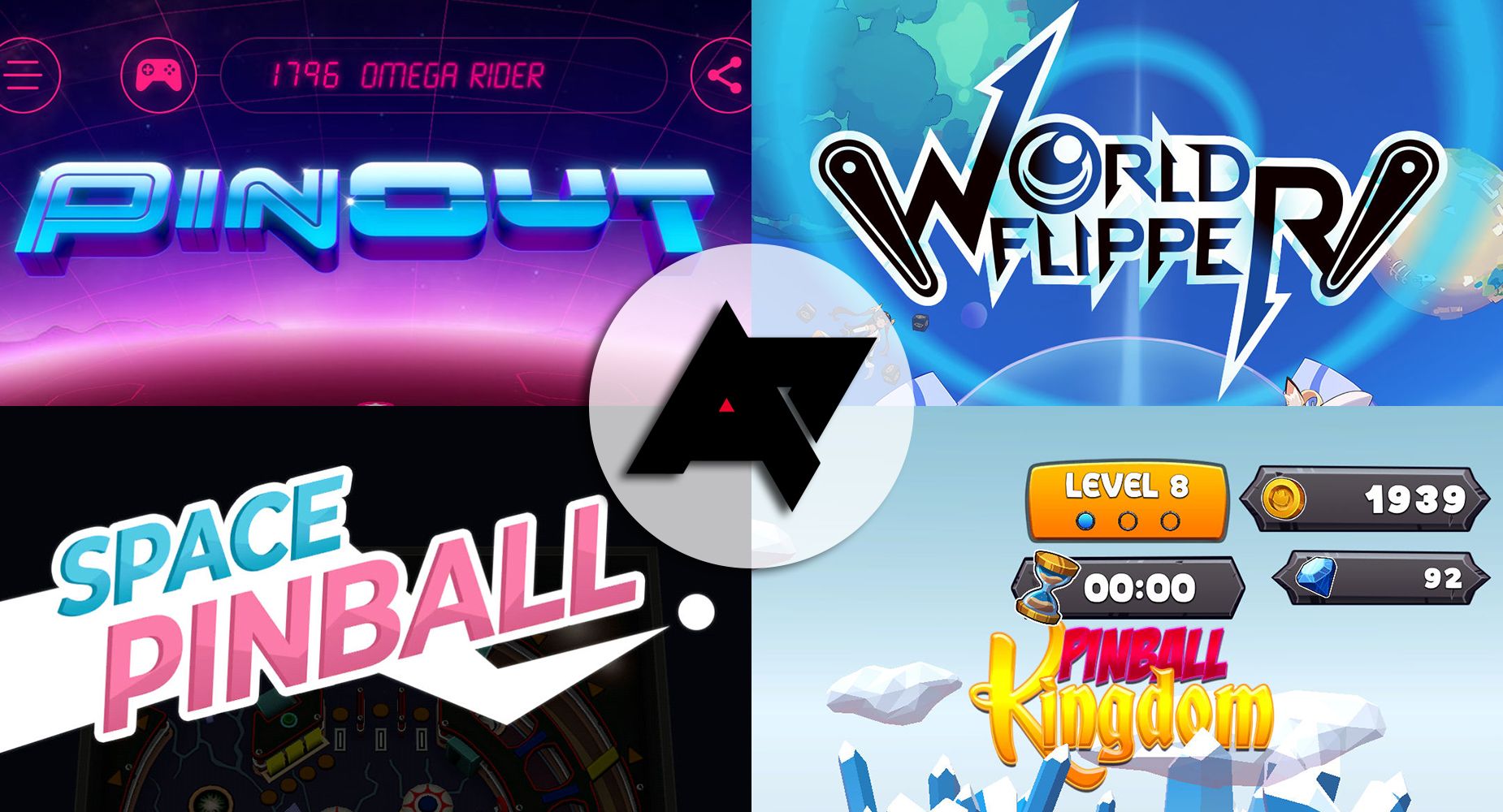 Pinball, as we know it, has been around since the 1940s when Gottleib added the flipper to its latest table. Since then, the game has evolved from simple electromechanical novelties to CPU-controlled marvels, adding layers of complexity to entertain the masses while quietly consuming quarters.
Likewise, pinball video games have seen their own evolution. The blocky graphics of 1977's Video Pinball gave way to Nintendo's penguin-adorned 1984 classic, which in turn stepped aside for the over-the-top madness of Devil's Crush on the TurboGrafx-16. Today's pinball games have taken the traditional forms to their limits and, in some cases, pushed beyond them with some of the best Android games around. Of course, if you want to push your phone, we have some excellent recommendations.
1 Vector Pinball
Vector Pinball doesn't have any business being as good as it is. It eschews graphics in lieu of gameplay and accurate physics. The tables are nothing but lines and circles displayed in different colors, paired with pentatonic sound effects straight from an 80s synthesizer in place of flashing lights and clanging bells. The game currently offers seven tables to play on, and it's actively supported, which means new content can drop at any time. Best of all, Vector Pinball is completely open source (GPL 3), and if you're feeling up to it, there's even an experimental table editor GUI you can play with to create your own content.
2 PinOut
The best way to describe PinOut is that it's pinball meets an endless runner. The game has one objective: advance your ball as far up the table as you can before time runs out. Along the way, there are bonuses to increase your time, power-ups to help you out, and mini-games just for funsies. The art style is reminiscent of Tron, with neon and black tables. It's also worth it to play with the sound up because the synthwave soundtrack perfectly accents the vibe of this game and pulls everything together.
3 Portal Pinball
Even though the initial hype for Portal is 15 years old at this point, the characters and the world they inhabit offer a provocative charm that's hard to deny. Portal Pinball manages to capture this feeling perfectly in a challenging yet rewarding pinball experience from Zen Studios, the king of pinball video games. This table loosely follows the events of Portal 2, which means you must unlock and complete a series of missions to help Chell escape the test facility. For a themed game, every pinball fan should check out Portal Pinball, it's a ton of fun, and fans of the Portal series will easily get a kick out of revisiting the familiar story.
4 World Flipper
Have you ever felt like pinball doesn't have enough Japanese action RPG elements? Me neither, but the combination of the two works really well in World Flipper. You're tasked with building a team of three heroes to travel across worlds, slay monsters, and defeat bosses. You can unlock new characters via a daily gacha mechanic (you can also use in-game currency to unlock more). Gameplay involves defeating monsters by earning combos and charging special moves. World Flipper can be overwhelming at first, but after a few levels it all starts to click. This is a game that's still actively supported with events and offers flourishing communities on Reddit and Discord, a good sign this is a healthy game that won't go anywhere soon.
5 Pinball Deluxe: Reloaded
On the surface Pinball Deluxe: Reloaded looks like a traditional pinball game that offers polished graphics and satisfying physics, but if you give it a little bit of time, there's a surprising amount of depth waiting to be uncovered. There are six tables you can unlock for free and six you can purchase, although you can play any of the tables on the Ladder Mode, which lets you pit your skills against other players for a chance to rank up. But one of the most refreshing parts of the game is how original and different the tables are from the "traditional" pinball games, so give this a look if you're hunting for something a little different.
6 Pinball Kingdom: Tower Defense
The mashup of pinball and tower defense works surprisingly well. The tables are made up of simple obstacles you have to avoid while destroying the enemy spawn points before their mobs can overcome your village just below your flippers. Everytime you let a mob slip past your defenses, you lose a bit of health, and everytime you let the ball through, you lose a big chunk of health. Thankfully you can unlock upgrades to purchase with earned in-game currency that will boost your village health, or provide you with a faster, more powerful ball. If you don't have the coin for an upgrade, you can always spend real money to buy more.
7 Space Pinball
If you grew up in the 90s and had a PC, you've probably already seen this game before. Space Pinball is a mostly-faithful remake of the Space Cadet pinball game that came bundled with Windows XP. While arcades around the country were closing their doors, this game was introducing a new generation to pinball. Although Space Pinball is chock full of nostalgic goodness, it's not a perfect reproduction, so some shots that were harder on the original game will be easier here, and vice versa. Still, the nostalgia trip is worth a look alone.
8 Pinball Pro
Sometimes when you're playing pinball, you don't want to think too hard, you don't want timed challenges, and you don't want difficult-to-pull-off skill shots. So if you're looking for some low-stress pinball that loads fast and has forgiving physics, Pinball Pro is your game. The sling shots (the triangular bumpers just above the flippers), in particular, are very forgiving, propelling the ball downwards into the inlanes, making it easier to set up future shots. Pinball Pro offers five tables, and there are no in-app purchases.
Have some flipping fun on your phone
Pinball games are definitely not the largest game genre on the Play Store, but there are more than enough titles out there to scratch any pinball itch you may have. The best thing about pinball on Android is the diversity of tables out there that are either free-to-play or come at low cost. Between genre mashups and the massive table library of Zen Studios, there's something for every pinball enthusiast on the Play Store. But if skill shots aren't your thing, perhaps you should check out these awesome FPS games on Android for an adrenaline rush.
Conclusion on Best pinball games on Android in 2023
If you have any query let me know in comment section.