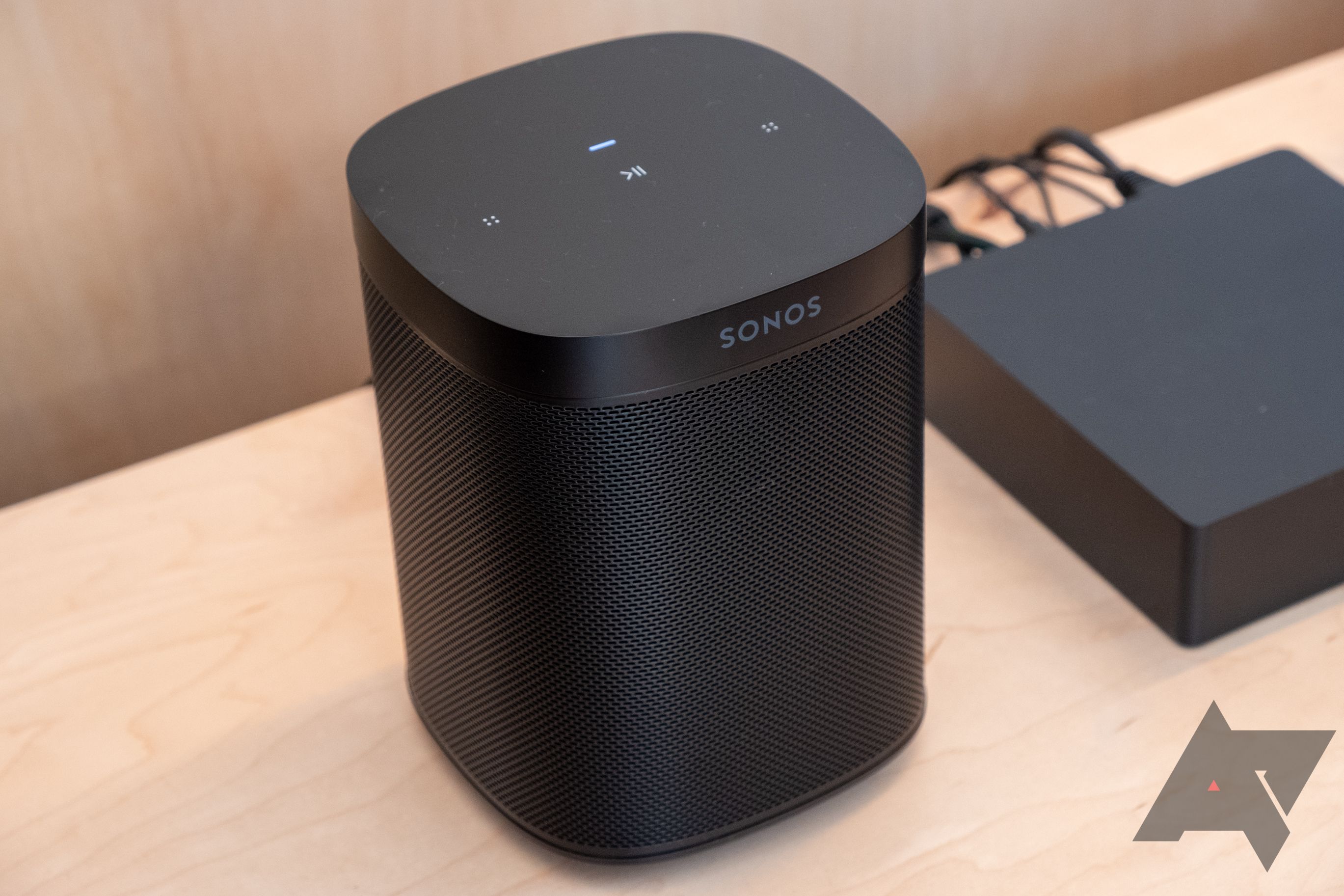 Nearly tied in popularity with Google Assistant, Amazon's Alexa offers control over a huge range of smart devices and lets you automate and activate a wide variety of everyday tasks, all hands-free. A few simple tips can make the process even more powerful and convenient.
You can open your smartphone and activate the Alexa app if you want, but a dedicated smart speaker with Alexa built-in makes it considerably easier. Don't be fooled by the vast number of everyday Bluetooth speakers claiming they "work with Alexa" or are "Alexa-ready." All that usually means is the speaker can access Alexa via your phone, and only when your phone is actively connected to the speaker. A smart speaker with true Alexa integration needs Wi-Fi to connect to your home network and communicate with your Alexa-enabled smart devices. Of the few such smart speakers around, we've collected some that focus on a streamlined, high-speed experience and others that sound as good as quality hi-fi equipment.
You can't really tell the difference between the 5th-generation Amazon Echo Dot and its predecessor just by looking at it. You will, however, notice upgrades to some critical features. Most notably, updated and rearranged speaker drivers afford it a wider dynamic range with clearer audio across much of the spectrum. In terms of connectivity, there's an Eero Wi-Fi extender integrated within the unit, dovetailing with one of the most popular Wi-Fi mesh systems on the planet. Plus, a new accelerometer adds support for tap controls, including audio pausing, playback, and instantly snoozing alarms. Best of all, it's the same low price as the 4th-generation model, which is why it's received our Best Value award.
Read More
Buy This Product
Amazon Echo Dot (5th Gen)
The consensus is in — the Sonos One delivers the best sound quality of any smart speaker with a fully integrated voice assistant. That's not a surprise coming from a company like Sonos, which routinely makes great efforts to combine premium design and high-end audio hardware. We're happy to report that this speaker successfully blends both. You can use it alone or in conjunction with multiple additional units to encompass stereo or multi-room audio. As an added bonus, it's equipped with the fully functional Google Assistant, in case you ever feel like switching up your smart home ecosystem.
Read More
Buy This Product
Sonos One (Gen 2) – Voice Controlled Smart Speaker
Bose is a household name when it comes to premium audio, and for good reason. Its creatively named Home Speaker 500 produces better audio from top to bottom than nearly anything else this size that costs less than a grand. That's partly due to a pair of custom-designed drivers intricately tuned for smooth base and highs without a boomy midrange. As far as voice commands go, you'll have easy access to Alexa's entire repertoire thanks to a far-field microphone with effective noise cancelling. For that matter, you can even take advantage of the integrated Google Assistant for any non-Alexa smart devices you might own. While it's a bit pricey, few alternatives can compete with its class-leading sound quality.
Read More
Specifications
Connectivity: Wi-Fi, Bluetooth 4.2, 3.5mm audio input
Buy This Product
Amazon's entire Echo lineup boasts a top-notch user experience, but most models aren't designed with peak audio quality in mind. That's where the Echo Studio stands out. One reason is that it's not just one speaker but a collection of five drivers, including a subwoofer. An extra layer of spatial audio processing ensures it sounds as good as possible, no matter the room's shape and size. A fabric-covered exterior in either Charcoal or Glacier colors contributes to a less intrusive and more professional look than many others (which is nice because it's pretty big). And, since Amazon tends to go all-out in perfecting its interfaces and software, you can trust that the Alexa on the Studio will answer questions, solve problems, and complete tasks quickly and accurately, with no hesitation.
Read More
Specifications
Buttons: Action, mic mute, volume up and down
Buy This Product
Denon makes an impressive selection of high-end home theater equipment, and its Home 350 smart speaker fits that bill nicely. Pairs of tweeters and full-range drivers build on the respectable bass of two 6.5-inch subs, resulting in a wide-spectrum sound that's full, satisfying, and responsive. To help take full advantage of the hardware, its supports the playback of premium audio formats, including FLAC and DirectStream Digital. It also gets louder than nearly all the competition and can easily fill a room with zero noticeable distortion. The only reason we haven't given it more awards is that $700 is a considerable amount to spend on a smart speaker.
Read More
Buy This Product
Unlike most battery-powered speakers that are merely "Alexa-compatible," the powerful yet compact Sonos Move gives you access to Alexa's entire repertoire, versatile Bluetooth connectivity, and up to 11 hours of playback between charges. A generous bass port and some novel engineering tricks give it an excellent low-end response and surprisingly good omnidirectional output, even though it doesn't have a 360-degree driver configuration. An IP56 rating promises it won't be damaged by splashes or errant dust particles, although you certainly don't want it in the pool. While it's more costly than other battery-powered speakers, its sound is in a class of its own.
Read More
Specifications
Dimensions: 9.4 x 6.3 x 5 inches
Colors: Black or White
Buy This Product
Don't let the Bose Portable Smart Speaker's small size fool you. It pumps out the kind of bass you wouldn't expect from something so small, portable, and unassuming. That's not exactly a surprise given the company's great reputation, of course. The combination of a downward-facing driver, internal sound deflector, and three bass radiators ensure consistent sound from every direction as well as clarity in the middle and low ranges. Plus, real-world testing indicates that Bose's top-mounted mic is on the same great level as those from Amazon. Finally, if you've already invested in other Bose products, you'll benefit from some proprietary features like making voice calls between different Bose speakers.
Read More
Buy This Product
Bose Portable Smart Speaker
Audio Pro isn't the biggest name in high-end consumer audio equipment, but it makes some good stuff. The Addon C5A is particularly notable because it sounds nearly as good as its premium competition, but costs half as much or less. In addition to the required Wi-Fi connectivity, it supports Bluetooth connections and streamlines popular apps like Spotify. And, since it's not terribly expensive, it's one of the few wireless speakers that's actually worth purchasing multiples of to obtain room-filling, quadrophonic stereo, or convenient multi-room playback.
Read More
Buy This Product
Audio Pro Addon C5A Smart Speaker
Smart speakers don't have to focus on just music; soundbars can do far more than provide TV and movie soundtracks. The Yamaha ATS-2090 does both, as a 36-inch 2.1-channel unit that costs very little for something that sounds so great. It also looks fantastic and punches far above its weight class in terms of price. The bar itself is lightweight, reasonably loud, and easy to install, while the compact subwoofer and its wireless connectivity mean you won't have to run any unsightly audio cables. Whether you want to stream "The Last Of Us" or crank your favorite tunes, it's hard to argue against the value of this versatile smart speaker setup.
Read More
Buy This Product
All of Amazon's Echo Show smart displays have built-in speakers, but this is the only one specifically engineered to provide a quality listening experience. The novel, rotating base lets the device follow you around, and the wide resonance cavity and powerful driver ensure you'll hear whatever the Show 10 has to say. This makes it especially great for working in the kitchen, where you won't have to struggle to hear tips, tricks, and ingredient lists. The tradeoff for the Show 10's remarkable versatility is that the sound quality isn't nearly as full or satisfying as most others. To that end, you should look elsewhere if you plan on playing a lot of music, but you should consider the Echo Show 10 if you want something that's more functional than entertaining.
Read More
Buy This Product
Amazon Echo Show 10 (3rd Gen)
Sound off with the best Amazon Alexa-powered speakers

To be clear, Amazon's own Echo speakers tend to deliver the most streamlined experience with the least hesitation and the best search results and recommendations. Still, the other companies' Alexa implementations can be very, very close, and those third-party speakers often sound notably better.
The Amazon Echo Dot is the best value proposition if you're not super attached to loud music or bass. It does everything you need a smart speaker to do, even if it's not exactly a stereo hi-fi unit. For that matter, there aren't really any others in its price range. Our favorite overall, the 2nd-generation Sonos One, is hard to beat regarding sound quality for the dollar. At $200, it's not exactly cheap, but it sounds comparable to others in the neighborhood of twice the cost. The Sonos Move is our favorite portable Alexa speaker, but it's also nearly $400 and doesn't sound quite as full as the Sonos One.
Our Premium pick was a little harder to decide on, as the Denon Home 350 and Amazon Echo Studio are both excellent-sounding and highly responsive choices. Ultimately, we highlighted the Bose Home Speaker 500 because most users won't notice the difference between it and the Denon, which is a whopping $300 more.
Smart speakers that aren't just speakers
You'll also notice a Yamaha soundbar and Amazon Echo smart display in our recommendations here. These are both quality devices that we've recommended before and will continue to recommend. If you're on the fence about a dedicated Alexa speaker, one of these might help you jump over, as combining smart home, smart display, and home theater audio devices can greatly simplify your entertainment life.
Conclusion on Best Amazon Alexa-powered speakers in 2023
If you have any query let me know in comment section.