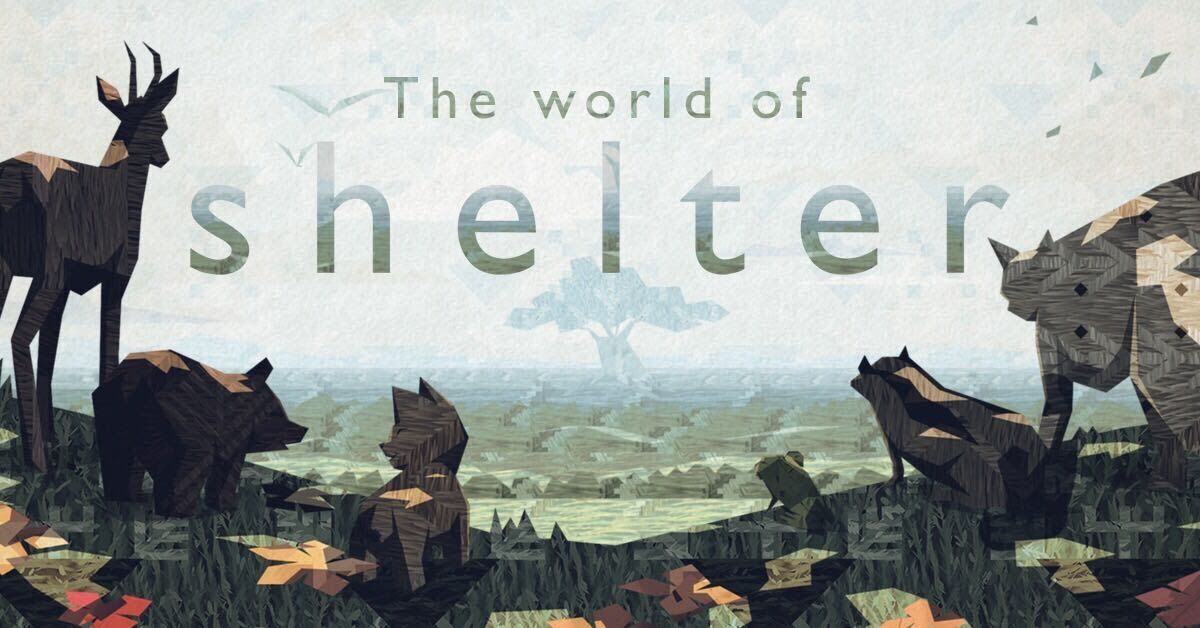 Have you ever wondered what life would be like if you were a badger raising her young in the wild? Wonder no more, as the excellent survival simulation game Shelter has made its way to Android in celebration of the game's 10th anniversary. It will be your job to protect your young cete from birds of prey and other predators, all while traversing dangerous terrain. More or less, you have a badger-filled sandbox to play in that offers a unique experience each playthrough, accompanied by adorable low-poly graphics that add plenty of charm to what is ultimately a stylish and enjoyable survival sim.
The above trailer is a fresh drop, offering an overview of what's to be expected from the brand-new mobile version of Shelter. You can clearly see the stylish low-poly graphics and how they represent an animal-filled wilderness. Of course, your primary task will be to lead your young badger cubs through this danger-filled environment. But that's not all; young cubs need to eat, so you'll have to hunt down food to keep them healthy. Best of all, each playthrough is unique, which means there's plenty of reason to replay repeatedly.
Having tested the game, I can report it's a minimal affair with very few settings. There's no controller support; you will have to play using the touchscreen. Thankfully the touchscreen controls are intuitive and responsive, where you'll use your left thumb to control mommy badger and your right to control the camera. The whole thing plays at 30FPS, and it scales to different ratios, so it should fill the entire screen as it does on my testing device.
Now, unlike some games, Shelter does not hold your hand, so it's up to you to figure out how to progress. An example of this is the starting scene where you need to feed a sick cub a turnip. This is not explained to the player, but you can't leave the starting zone until you do, setting the tone. Trial and error will be a big help throughout, so make sure to bring your thinking cap; you'll need it.
Shelter is listed on the Play Store as a free-to-play release, anyone can trial the game, and if you like what you see, once the trial ends you can pay $5 to unlock the rest (the Steam version retails for $15 but is currently on sale for the anniversary). So if you're keen to jump into a low-poly world filled with danger along with some adorable badger cubs, you can grab the install for Shelter from the Play Store widget below.
Conclusion on Adorable badger survival sim Shelter comes to Android for its 10th anniversary
If you have any query let me know in comment section.